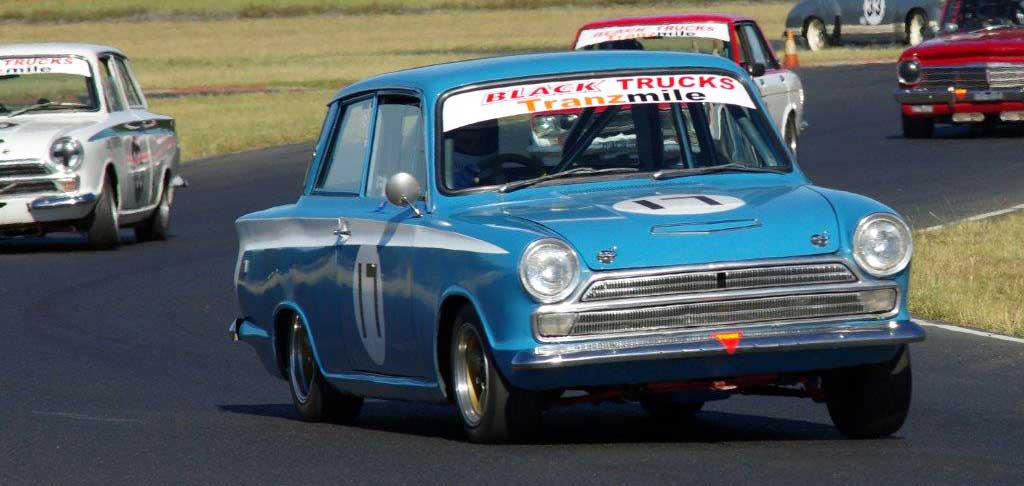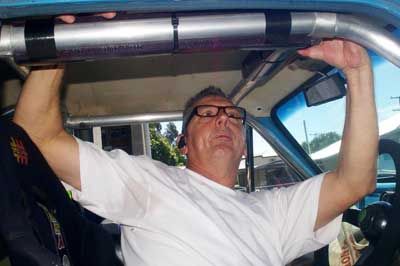 On Thursday my mate Peter Stevanovick fitted the new roll cage padding that is required by CAMS. $49 a 900mm length and it does not go right around the pipe.
Another interesting weekend. Leave home on Friday after coffee with the boys and my mate Graham is following in his MGB. We go over Cunninghams Gap (mountain ranges) and the MGB blew a head gasket. We drop off to Errol Stratford's place in Warwick and they fix it while Allan and I go and get the Cortina booked in at the track. If you check the pic with the MGB you can see four BDA escorts in the background, so the MG was in good company.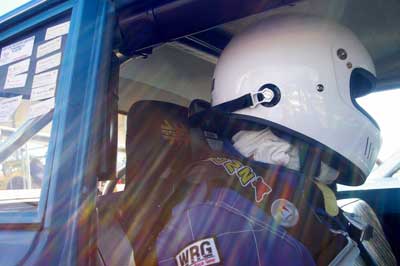 After the bad smash with the mini at Lakeside in Round 1 we bought Allan a new helmet with the Hans device – $850. It has a brace that goes over your shoulders and some straps onto the helmet. Check out the pic.
Most of the family came again to cheer Allan on in the races. Alice, Diane, Leila, Andrew, Kelly, Anitta and grandson Ross. Ross is learning to drive now at 14 months of age. I caught the little bugger in a Formula Ford parked next to us.
Saturday morning Allan qualified 4th out of 18 cars in the Na, Nb and under 2 litres Nc cars. He had a V8 Falcon Sprint, 2 litre BMW and Craig Thompson's Lotus Cortina in front of him and a black Ford V8 Mercury Comet behind him. Spent most of the weekend chasing the Comet.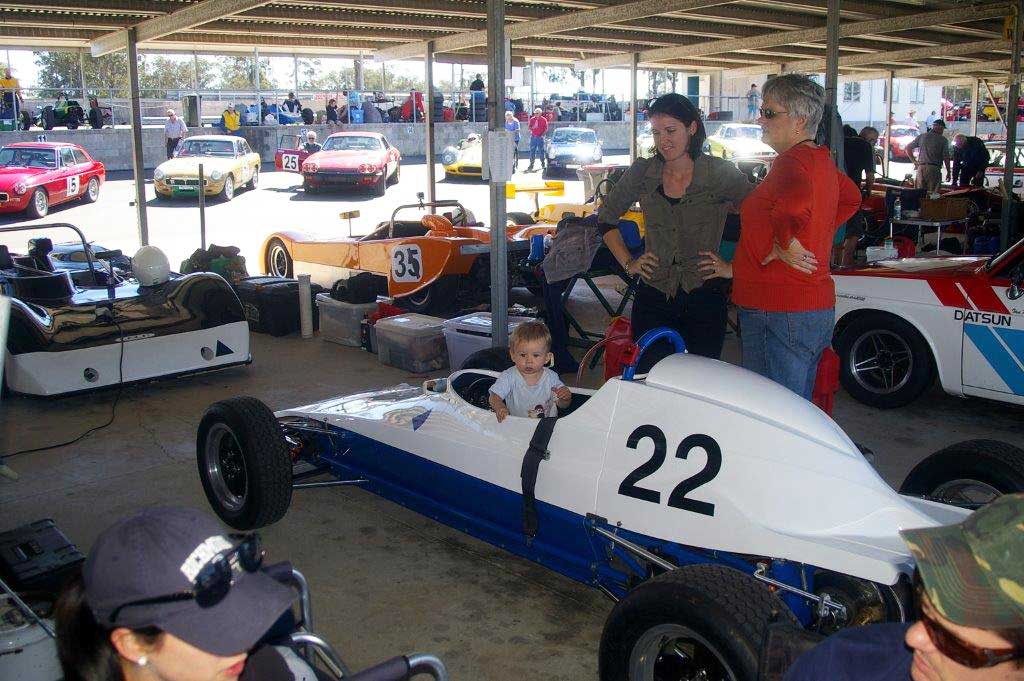 Race 1 on Saturday he came 4th, Race 2 on Sunday 3rd, (Craig Thompson's Lotus Cortina broke a gear lever and never finished the race) Race 3 another 4th (after this race we replaced the water pump as the seal collapsed and leaked about half the water out the radiator and it got hot). We also found out on Monday that we had a broken wire in the alternator and that is why we had to push start the car for the last race). The last race he never finished as the motor got hot and he came in after 3 laps but not before coming together with an XU1 Torana. Some damage on the front passenger side guard.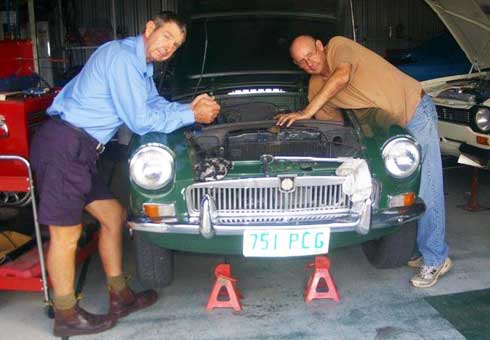 Some clown (who will remain nameless) forgot to put the earth wire back on the thermo fan after having the radiator out and it was not working. Yes that's right it was me and yes I know I need a good arse kicking. Ahhhh, well nobody is perfect. I suppose that is all part of the fun.
Plenty of cars smashed at this meet, about 9 or 10 Group N cars. That's it for now till the next race meting.
Saundo (Grumpy Grandad)