By Simon Messenger, photos by Simon Messenger and Craig Wilson.
I set my alarm for 6.30am in anticipation of photographing Tony Galletly and the Lotus 2019 committee members getting the Lotus Mk 11 Le Mans Series 2 ('the Eleven') into the lobby of the Mantra Mooloolaba Beach Hotel. When I got downstairs I was welcomed by the sight of the immaculate green machine atop a trailer that was being backed very gingerly up to the two steps that lead to the hotel reception.
The car was unstrapped from the trailer and Tony climbed in and started her up with a puff of unburnt fuel laden grey smoke. The noise was deafening as it bounced off the hard surfaces of the tiles, concrete and glass. He tried to reverse off the trailer having lowered the ramps such that they barely sat on the lip of the top step. The weight of the car caused the back of the trailer to dip and the ramps to flex. Someone shouted "Woah!" and Tony drove back onto the trailer to avert a certain disaster.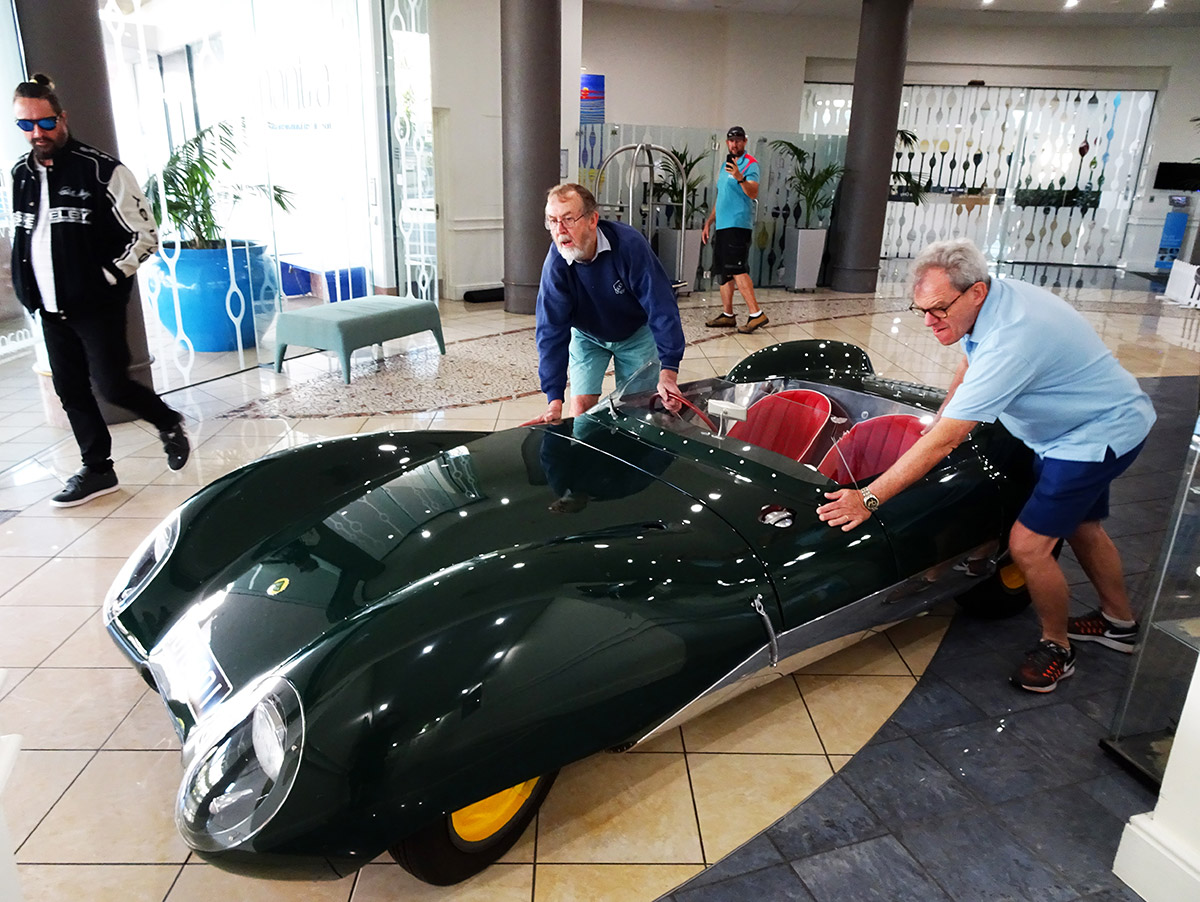 Tony got back into his Toyota Corolla tow car and manoeuvred the trailer even closer to the steps so that the ramps sat further atop the step. More blocks of wood were strategically placed to further support the ramps. Thankfully, Take 2 was successful and Tony was able to reverse the Eleven onto the tiled platform outside the automatic glass doors.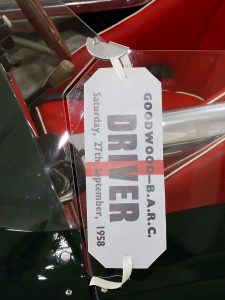 The engine was quickly stopped to prevent the smoke detectors in the hotel lobby from being tricked into causing a building evacuation and an expensive visit from the local fire brigade. Tony and Craig Wilson carefully moved the car back and forth to avoid hitting the reception desk and the Eleven was eventually wheeled into a low white picket fenced corral that looked like a petting zoo at a local fayre complete with straw bales. A Lotus 2019 welcome banner had earlier been strung across the area and an informative sign with historical details on the car was placed for all to read. What a great way to greet the delegates.