Tropical Themed Dinner at the Surf Club Mooloolaba
By Craig Wilson, photos by Ruby Messenger and Craig Wilson.
At the end of a very big day at the track or enjoying the Sunshine Coast Hinterland bus tour and lunch, dinner at the iconic Surf Club Mooloolaba was a great way to relax, enjoy the great food and location while catching up with all those Lotus family and friends.
After pre-dinner drinks in the Surf Club bar, we all gathered upstairs in the main function room overlooking the beautiful beach under a perfect night sky.
Carolyn and Carol welcomed everyone with a colour matched Lei and the party started. Vyvyan kicked off the night with some interesting trivia facts and questions, which obviously created some fun discussion.
Geoff and Terri Musgrave from Lock and Load Queensland, our major convention sponsors joined us all the way from Cairns for the weekend and were very generous once again with some Lock and Load Tie-Down kits for the lucky door prizes. They gave a great presentation and are very passionate about motorsport and their new business, so please support them. They were at the Lakeside Park track day and the Show 'n' Shine / Concours d'Elegance on the Saturday morning with their displays and they have some great products.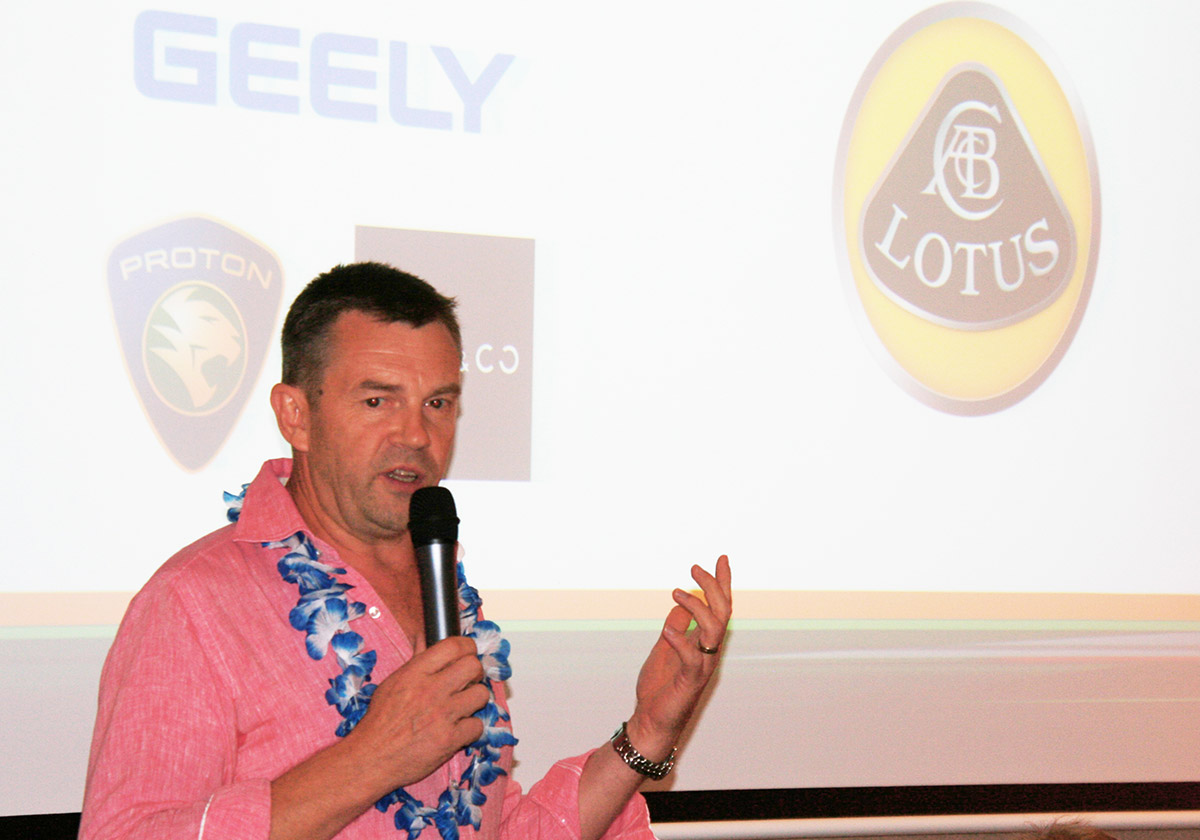 Guest speaker for the night was Mark O'Connor from Lotus Cars Australia and he gave us a great presentation on Lotus, Geely involvement and future developments with the massive funding and global support that Geely is bringing to its ownership of Lotus. This is a game changer for Lotus and very exciting for the Lotus family worldwide. New models, global quality production and economy of scale for suppliers all add up to a great future and the ability to develop and produce new models.
Thanks Mark and Lotus Cars Australia.
Vale Terri Musgrave

It was with great sadness that we learned from Geoff that his beloved Terri died suddenly and unexpectedly this last week. We are so sorry Geoff for your loss and are privileged to have enjoyed the brief company of Terri at Lotus 2019. She was very enthusiastic and had a great love of motorsport and the new business. Our thoughts and condolences are with you and your family at this very sad time.