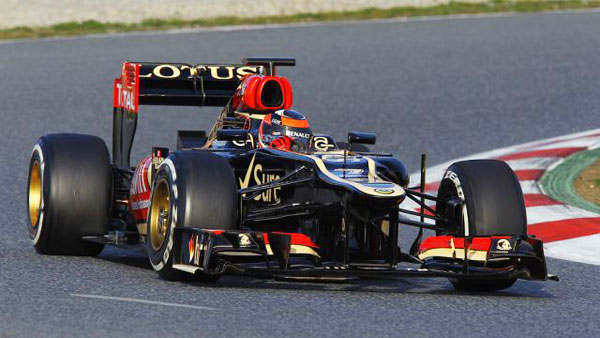 Photo by Daniele Paglino Allmotorsport (Flickr)
Eric Boullier confident Räikkönen will stay at Lotus
Lotus team principal Eric Boullier says he is optimistic that Kimi Räikkönen will stay with the team next season.
Räikkönen joined Lotus at the start of 2012, having spent two years out of the sport following his departure from Ferrari in 2009. Räikkönen finished in third place in the championship last season and is currently Sebastian Vettel's nearest contender in this year's championship.
The Finn has scored two wins for Lotus and has finished every race since his return, ending up outside of the points just once, in China last year. But he continues to be linked, along with Daniel Ricciardo, to the Red Bull seat set to be vacated by Mark Webber.
"I'm very optimistic. There is a lot of discussion in the press, most of it is irrelevant," Boullier told James Allen on F1. "It is all about making Kimi comfortable enough to stay and happy to stay. Part of it is done.
"He knows the team and the environment. Now it's about building up the right package. He will then take his decision. I'm very happy to have him at the team and blossom in such a way."
In spite of Lotus's smaller budget compared to their rivals as well as losing technical director James Allison to Ferrari, Boullier remains optimistic about his team's chances in the future.
"James was a respected man both technically and as a person. The technical structure in Enstone is already flat so while the departure of James is a blow, we can recover straight away. I do feel very optimistic for the simple reason that we started early enough to work on next year's project."
"We also have a strong relationship with Renault and having the engine manufacturer working closely with you is very important so we can simulate what we can expect for next year."