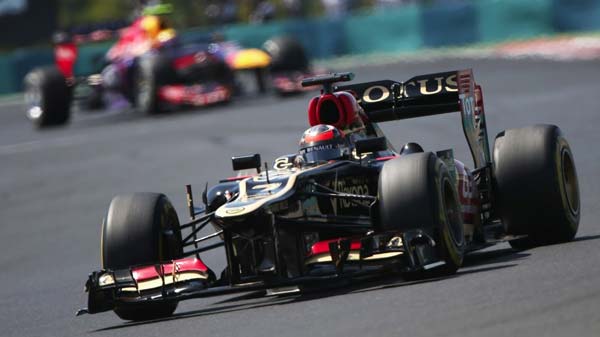 Kimi Räikkönen has moved into second place in the title fight, 38 points behind leader Sebastian Vettel.
"It was a good race and a good result for the team," he said.
"The strategy worked well. We did two long stints on the tyres but they weren't too bad and the car felt strong so it allowed us to make one less stop. In the last few laps the rears were a bit on edge, but apart from that it was ok. Sebastian got the run on me a couple of times but luckily it was in places that you can't really overtake."
"The main positive is that we gained a few points to Seb in the Championship. For sure we could have maybe closed the gap a little more with a win, but anything we can get back will help. We're only halfway through the season and it will be hard to catch up, but anything can still happen so we'll keep fighting until the end."
Team principal Eric Boullier remains confident that Lotus can continue to finish on the podium throughout the rest of the season.
"The most important thing to take from the weekend has been the pace of the car; this circuit is a bit special, and I think there will be some circuits where we have to work a bit harder, but I'm confident we'll be consistently fighting for podiums at every race weekend in the second half of the season," he said
"Red Bull are a long way ahead, but we've shown today that they can be beaten so we want to keep pushing them all the way."