Queensland Raceways Announces HANS Devices to be Compulsory for all Race Events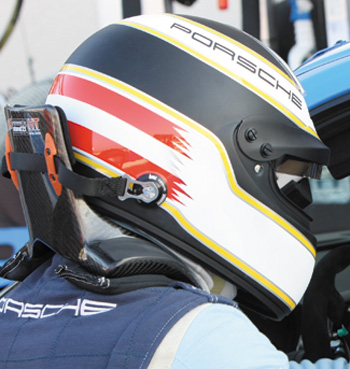 Queensland Raceways has secured a deal with local supplier Stand 21 to provide the HANS Device to current QR Licence holders at a reduced price.
In an unprecedented move in Australian Motorsport, Queensland Raceways has announced that all drivers competing in any race events at Queensland Raceway or Lakeside Park will be required to wear a HANS Device, in the latest move to further improve the excellent safety record between the two venues.
Please note that this ruling only applies to car-on-car racing.
General Manager, Keith Lewis, stated, "After discussions with competitors, it has been decided that HANS Devices or other suitable neck restraints will be compulsory at all race meetings held at Lakeside or Queensland Raceway.
"The feedback we have had so far in relation to the changes has been extremely positive and it would seem that the drivers share our view that it can only help make our sport even safer."
The move is the latest safety initiative introduced at the venues in recent years, including the use of LED safety lights in ideal positions surrounding the circuit and the implementation of driver radios at all race events.
For further information on the changes or to place an order for a device please contact Queensland Raceways on 1800 RACERS or by email at admin@qldraceways.com.au