While you probably enjoyed the various articles in last month's magazine about the recent LCQ Grand Tour 2022 there was a glaring omission!
A dedicated group of LCQ members who for various reasons were unable to take their Lotus and/or Caterham to the GT22 and opted to take their other car ie: their Daily Driver.
Daryl and Moira Wilson
Valuing my wife's comfort, opinion and my marriage it was not practical to take our 1998 Caterham Super 7 on a 4-day jaunt over flood-damaged country roads of Northern NSW and Southern Queensland. Especially as the temperatures were predicted to be in the low single digits and/or below freezing.
So, the alternative was to do the GT22 in comfort in our 2019 Jaguar E-Pace SUV, I suspect there may have been a little comfort envy when we rocked up in the Jag!
I must say the Jaguar performed faultlessly, especially when Moira with Margie Philp as co-pilot drove the winding hilly Gwydir Highway from Grafton to Glen Innes, arriving only a couple of minutes behind the main Lotus pack. Well done, Moira.
Anne Blackwood and Melinda Sexton
After recently selling her BMW SUV due to tyre issues and her new Lotus Emira on order looking delayed, it was down to the new Toyota Kluger for the GT22.
Ahhh… GT22 not to be missed but no sign of Lotus Emira ordered October 2021 – nor any likelihood of its arrival anytime soon. What to do? Head off in the Mt. Fuji Race Winning Kluger with fellow Lotus widow Mel Sexton. (BTW her late husband John coined the Mt. Fuji….bit).
Again, we had a great trip even incurring a sacrificial puncture by barbed wire in the main street of Glen Innes. We consider we "took one for the team" and saved a Lotus. It was quickly fixed and we were back on the road.
At the end of the day the Grand Tour is not to be missed. Hopefully to be visited next year in a toy of some form or other.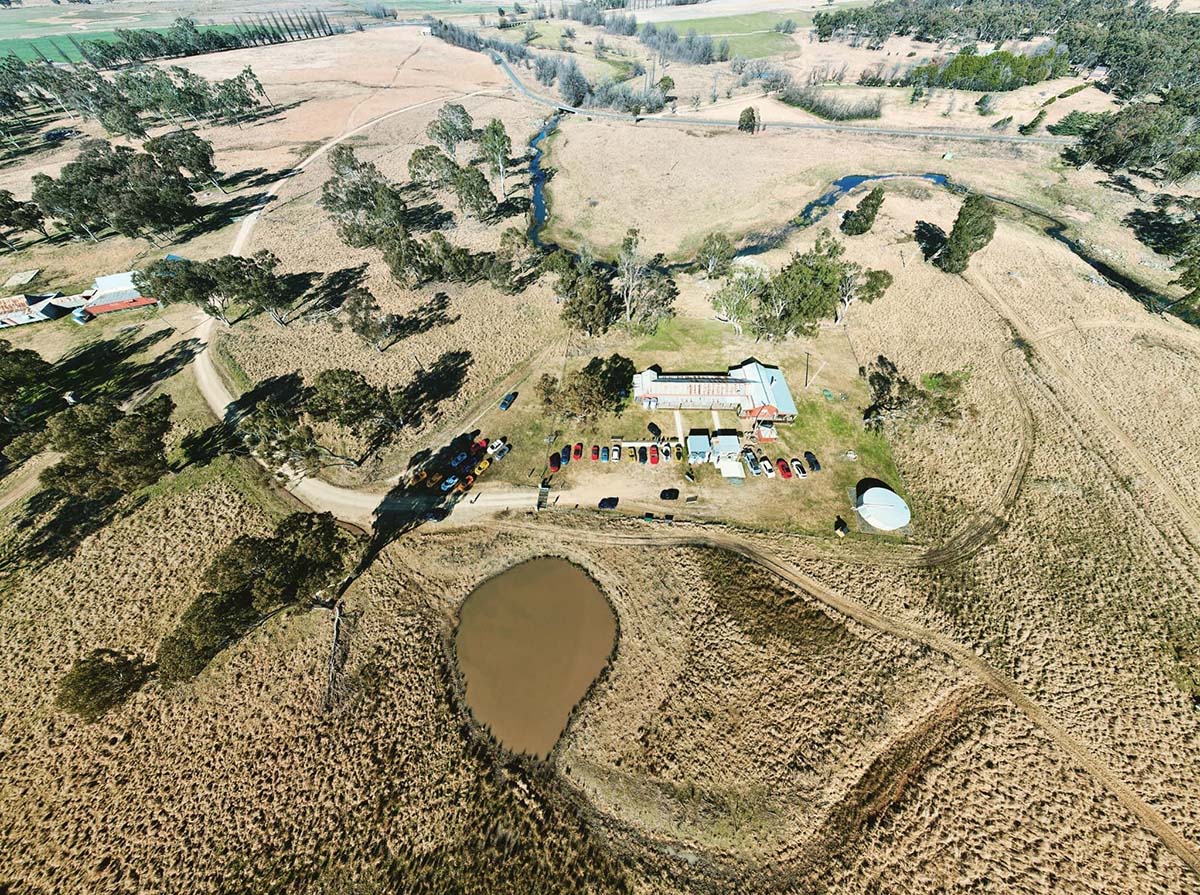 Chris Coyne and Leonie Tooth
Chris 1964 Lotus Elan S1 (red) exhibited a concerning, intermittent loss of power when pressed on the test drive the day prior to the GT22 start, and was reluctantly left garaged at home.
Better the daily driver than a tow truck. So as not to miss the GT22 we decided to take our 2016 KIA Sportage Platinum 4WD Diesel (white)
We used the KIA's "Sport" mode button for the first time ever – handy on the twisting climbs – who would have known!! How did the Lotus know that we would be far more comfortable negotiating the flood damaged roads in something somewhat larger and more modern.
2016 heated seats were also much appreciated, as was not having to do the mental math's converting odometer miles to kilometres so that we could keep abreast of the route instructions, and Ken's mystery questions. We entered truly into the spirit of Lotusing by retracting the sunshade of the KIA's panoramic sunroof.
Colin and Robyn McKay
Colin usually brings his 1968 Lotus Elan S4, but this time he had a water pump issue needing repair, so they arrived in the family 2005 BMW X5 SUV. As they usually have the Elan hood down maybe it was just as well due to the chilly weather forecast.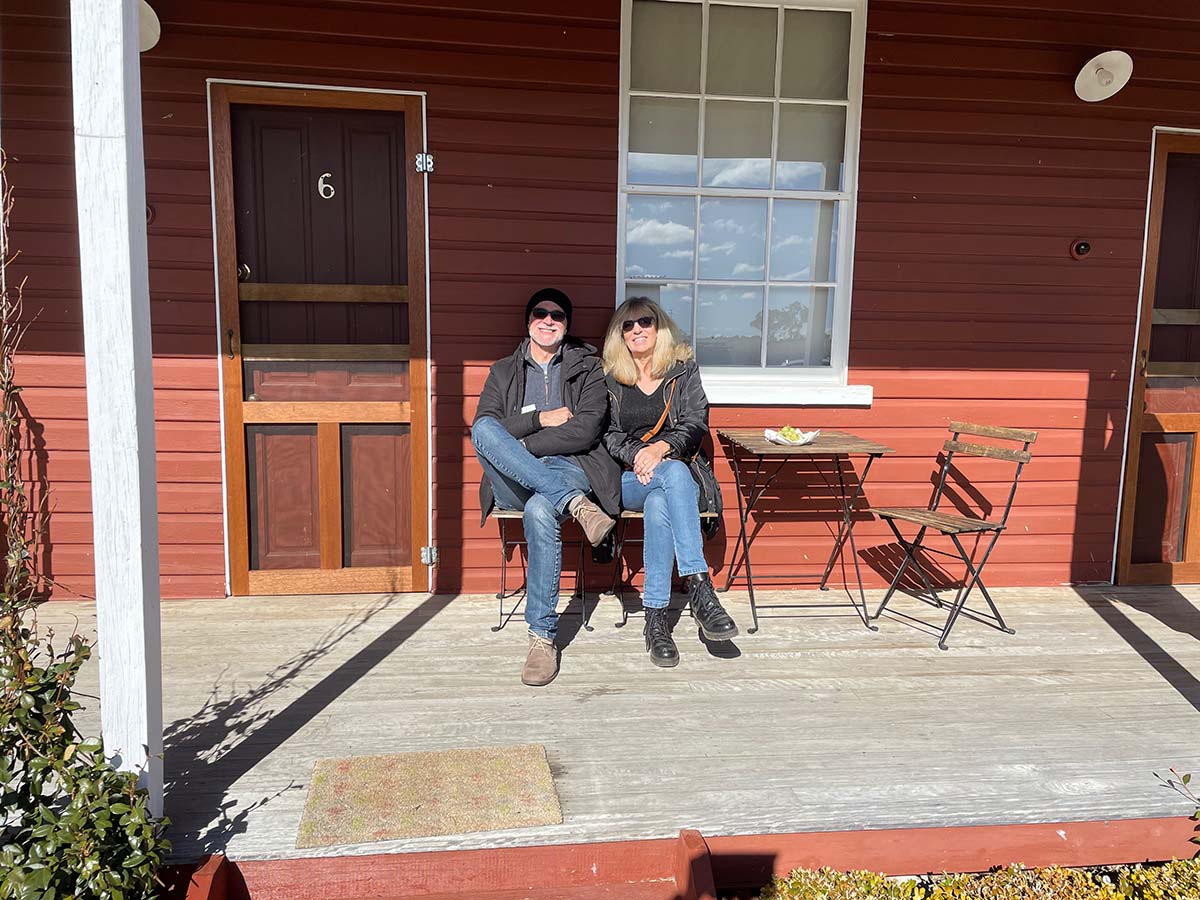 Vyvyan Black and Helga Kujawski
We arrived in Beaudesert in our 1968 Elan Plus 2 and after the driver briefing, set off south towards Kyogle northern NSW. Unfortunately, just before the Summerland Way turn-off the Elan's brakes suddenly gave up, so we crawled on towards Woodenbong, finally pulling up beside the road. We contacted the RACQ who after unsuccessfully securing a repair situation deemed the job a "retrieval". Long story short we headed back to Brisbane with the Lotus on a flatbed tow truck.
Not to be deterred, back in Brisbane we picked up Helga's Toyota Corolla and arrived Grafton later that night, continuing on for the remaining three days of the GT22.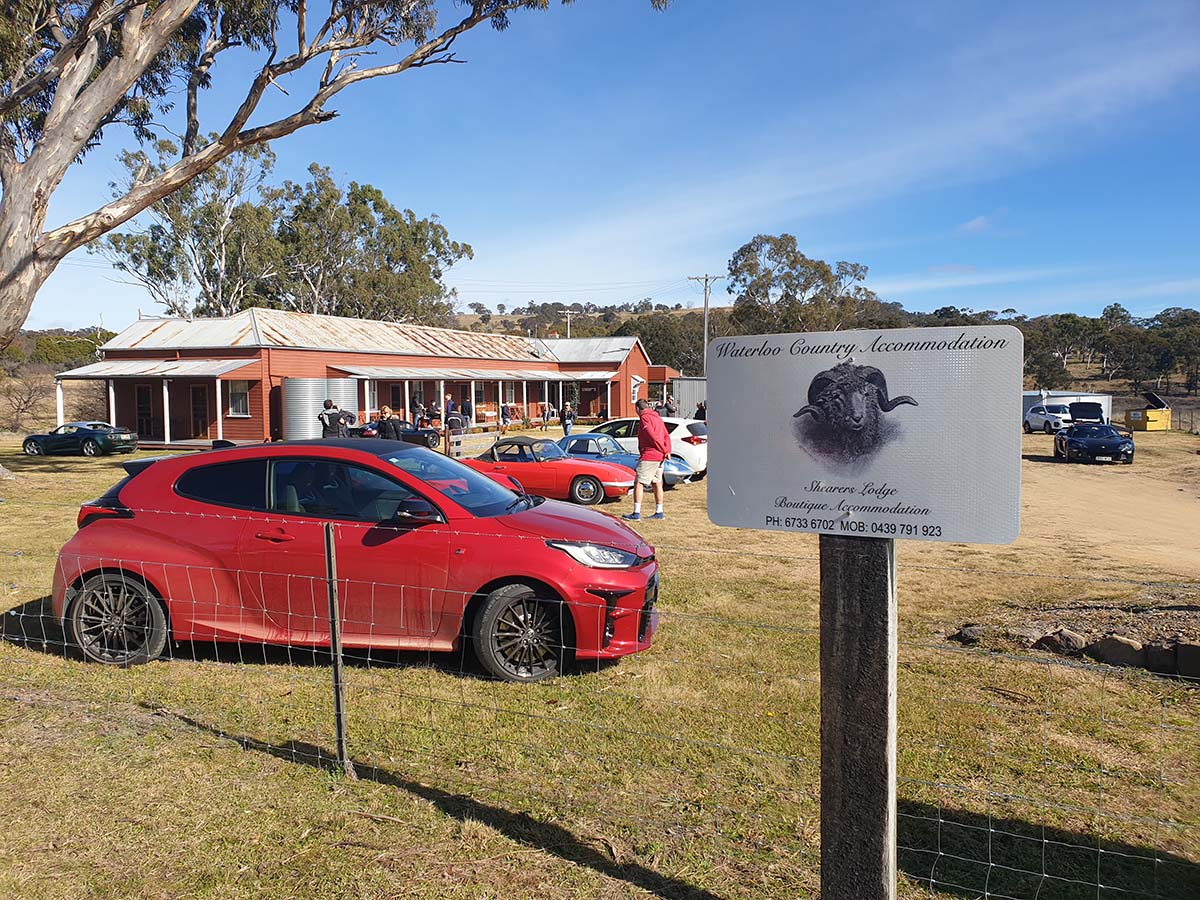 Andrew Olson
Andrew sold his Lotus Elise last year due to injuring his back, so he bought his latest acquisition a red Toyota GR Yaris hot hatch 1.6-Litre Turbo-Petrol Three-Cylinder Engine. It looks and sounded amazing with its stove pipe exhaust. A much more comfortable ride I suspect and easier to get in and out of than the Elise!
Tony and Sandy Smith
Sandy and I joined the excellent GT22 minus our Lotus Evora, sold earlier in the year.
It made sense to go in Sandy's Volkswagen Golf as the Landrover was having work done in preparation for our trip through central Australia.
We just loved the whole experience of the tour and realise what a great club the Qld Lotus Club is.
The highlight was the visit to Waterloo Homestead, definitely the house of our dreams!
The company. great scenery and excellent roads made it a superb tour.
Definitely going next year!!
Fraser, Natasha and Arthur (son) Smith
Well, for those of you who haven't yet heard, our 2012 Lotus Evora S is off the road after an altercation with a dirt bank, so we had to find an alternative vehicle.
Our daily drivers weren't ideal, so we set off to see what we could potentially hire. Cue the 2021 Ford Mustang GT Coupe which, if I'm honest, has always been a bit of a curiosity because they're quite good looking.
Would I hire a Mustang for an event such as this again? Without a Lotus to drive, sure. With a Lotus to drive, no chance. Hopefully it's only the latter situation I'll have to contend with in the future!
Arthur commented, I was sad that we didn't have our Lotus, but really enjoyed the Grand Tour and I am hoping to come next year and we all agreed.
Summary
Overall, this hardy, dedicated group enjoyed the Grand Tour no less than their Lotus driving collogues.
Special thanks to Ken and Margie Philp for their efforts for yet again organising a great event on mostly Lotus friendly roads, great food and accommodation and especially a great friendly like-minded group.
Bring on the Grand Tour 2023!