"GT22 – It's more like a sheep in wolf's clothing in this company!"
by Fraser & Natasha Smith.
Why would some idiot bring a 2021 Ford Mustang GT Coupe on a Lotus Grand Tour? Apart from the fact that GT stands for 'Grand Tourer', it's an offensive 5 litre V8 American muscle car which is almost as far in spirit as you can get from a Lotus.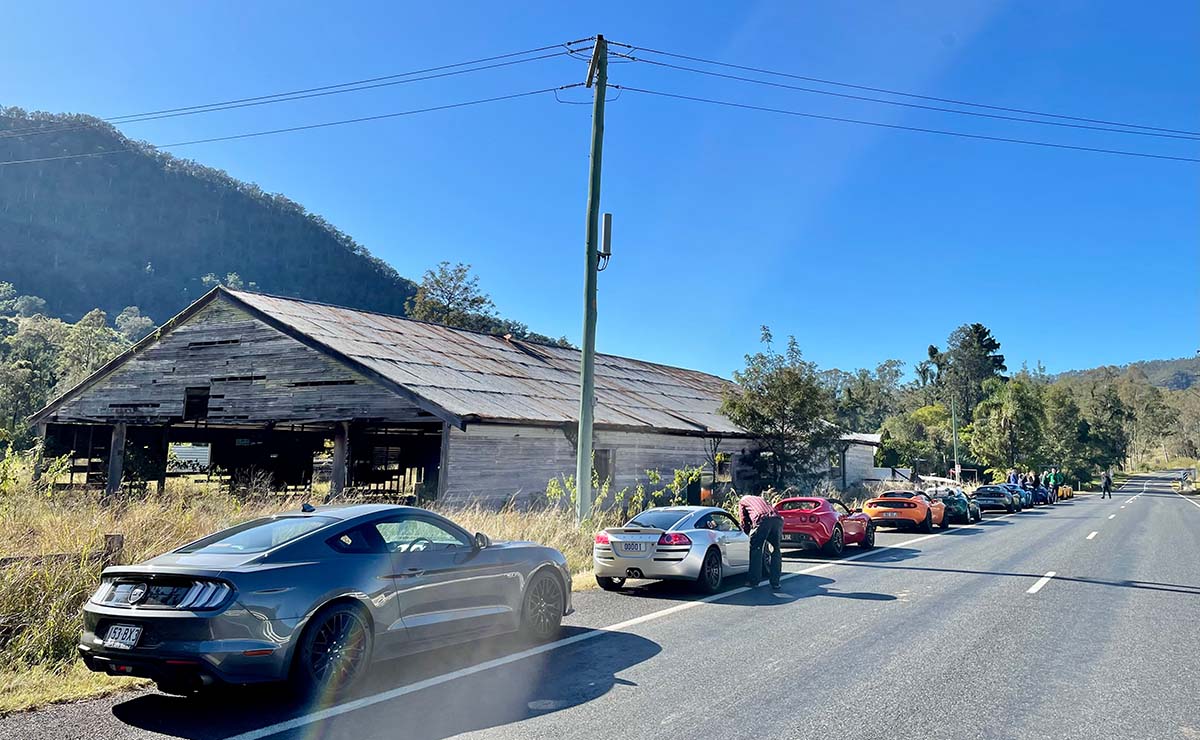 Well, for those of you who haven't yet heard, our 2012 Lotus Evora S is off the road after an altercation with a dirt bank, so we had to find an alternative vehicle. Our daily drivers weren't ideal so we set off to see what we could potentially hire.
There isn't a lot in the way of reasonably priced sports car rentals, and even less when you add the need for a back seat for a budding Lotus driver, our 7-year-old (or 'nearly 8' as he prefers to say) son Arthur. Cue the Ford Mustang GT which, if I'm honest, has always been a bit of a curiosity because they're quite good looking for their price point, perhaps leading to them being all a bit too common these days.

I'll refrain from writing a review but summarise in saying that it was comfortable, surprisingly not too bad on the fuel (under 10L/100km over the ~1100km trip), and overall better than (admittedly not particularly high) expectations. Would I hire a Mustang for an event such as this again? Without a Lotus to drive, sure. With a Lotus to drive, no chance. Hopefully it's only the latter situation I'll have to contend with in the future!
There were a couple of issues driving a Mustang GT (or a 'Ford Evora-Mustang' as Clive put it) on a Lotus Trip. Firstly, it was huge in comparison – to the extent we felt like we were driving an SUV at times! We made a point to let any Lotus pass when we could. Wade Greensill treated us to a Lotus Esprit V8 fly-by at one stage which was pretty cool.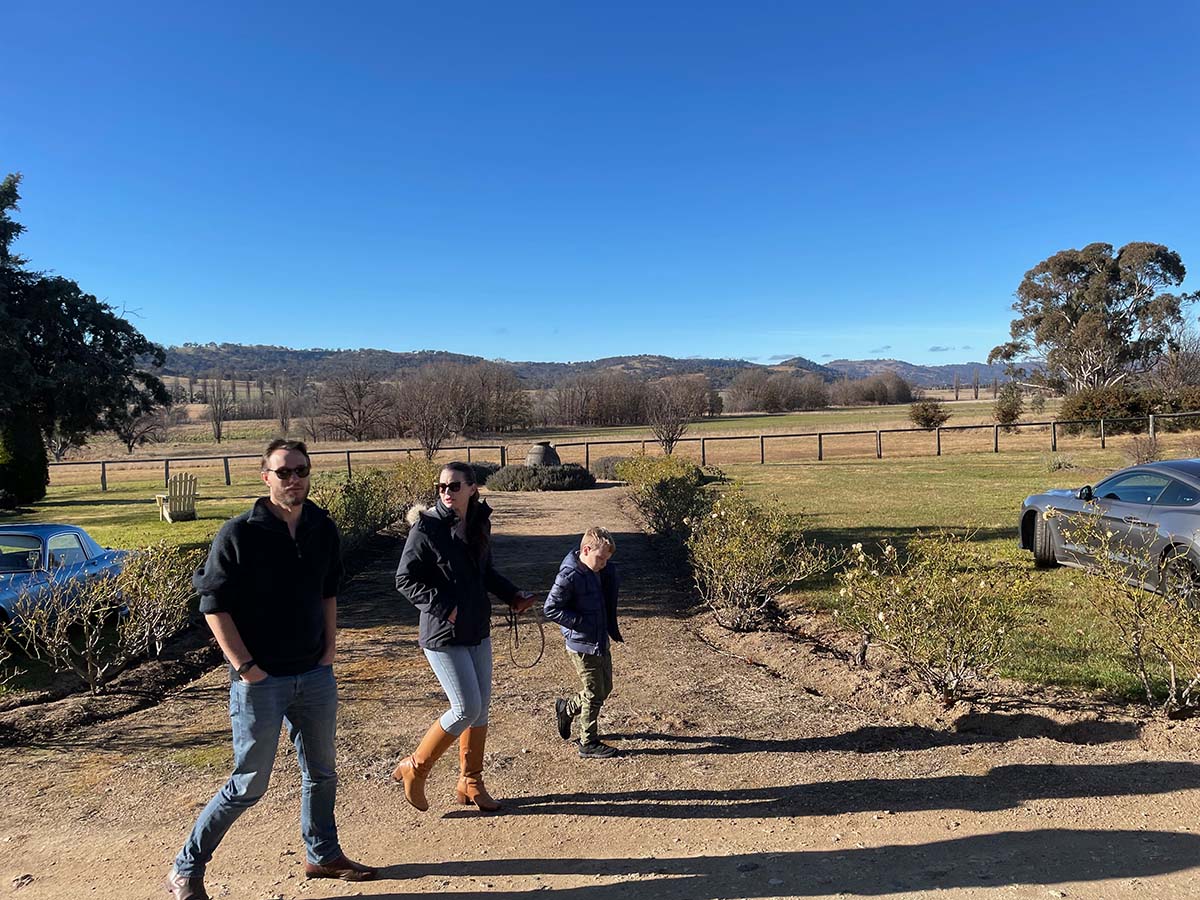 Another issue was that its odometer appears to have been measuring kilometres, rather than the 'Kenometers' that Ken's odometer produced for the quiz! This didn't stop Arthur from claiming a prize though – a very special memory for him and a car ride of being asked about every single store on the gift card and what they sell for us parents on the way back!
Finally, there were a few puzzled faces as to why a Mustang would be on a Lotus trip, but this was usually remedied by explaining the situation and then having a conversation about some of the other disagreements with scenery that Lotus cars and their owners seem to get into from time to time.
All in all, it was a fantastic and much enjoyed trip. A huge thanks goes to everyone involved in its organisation – the event is truly one of the highlights of our year.
Arthur drawing the raffle.

I felt happy to be asked by Ken to draw the raffle – see photo attached. I was standing on a chair and took a piece of paper out of the hat. Everyone was watching me and I really didn't mind.

One night someone made a bonfire and Steve gave me some raffle tickets to throw in the fire. I threw them in one by one and at the end threw the rest of them in and the fire got bigger. It was nice to stay up late.

At the cottage at the station my bed was right in front of the fire which was nice. Steve convinced my mummy to get me a Fanta. It was a little fizzier than I expected.

I was sad that we didn't have our Lotus but really enjoyed the Grand Tour and I am hoping to come next year.

By Arthur Smith