By James Taylor – CAR Magazine UK.
Lotus boss Jean-Marc Gales has shed more light on the Norfolk sports car maker's future product plans, including the upcoming open-topped Evora Roadster and the crucial new Elise for 2020.
An open-top Evora?
As revealed by CAR Magazine UK in 2014, Lotus plans to make the most of the Evora's wobble-free structure and make a roadster variant, scheduled for reveal in 2017.
Talking at the launch of the Evora Sport 410 in late October 2016, Gales said: "An Evora Roadster – we will do that. It is so solid structurally. An open version will not add weight. The engineers have a clear target – don't add weight."
"How it will look I will leave to your imagination, but it's a bit more than just opening the roof."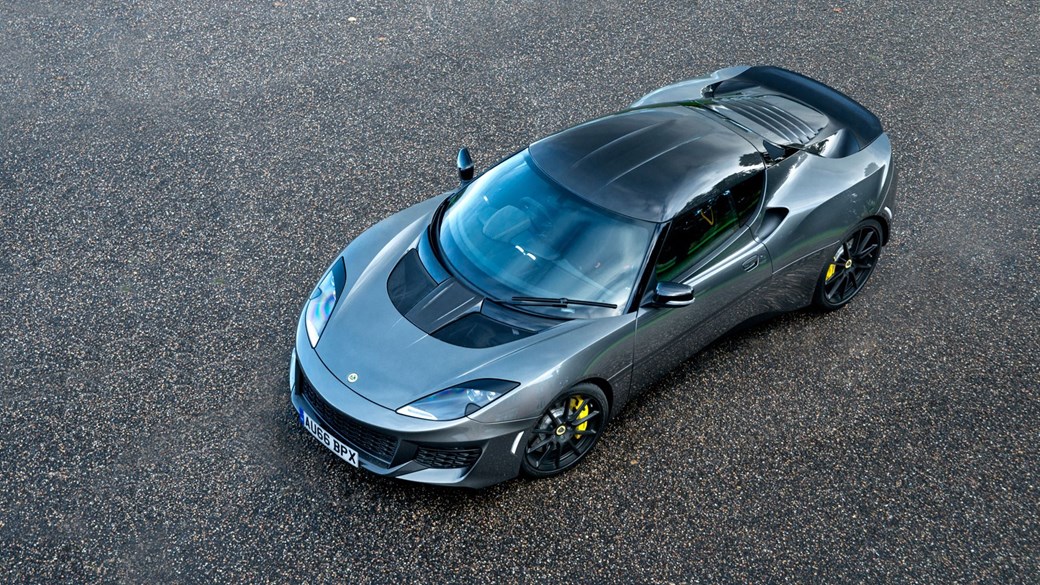 What else is in store for the Evora?
The Evora Sport 410 has wrung almost every drop of dynamic potential from the Evora coupe for now. That variant goes on sale in the USA in July 2017, with slightly heavier doors and seats than the UK cars, to meet side airbag regulations.
As for further down the performance scale: "We thought about a lower-power version, but people don't want that," Gales said. "Customers never say no to extra power. Even if people won't use it, they want it."
That said, Lotus says it will continue to pursue gains from reducing weight and aerodynamic lift rather than prioritising power outputs. The raised-up, Stratos-style Evora Crossover previously mooted was canned in 2015.
Lotus 4-Eleven – a less hardcore sibling to the 3-Eleven in 2017?
While this project is yet to be confirmed officially, Gales says: "We're thinking about a 4-Eleven – it might be a little bit less raw [than the 3-Eleven]."
For 'thinking', read 'working on', and expect it to surface in the latter part of 2017.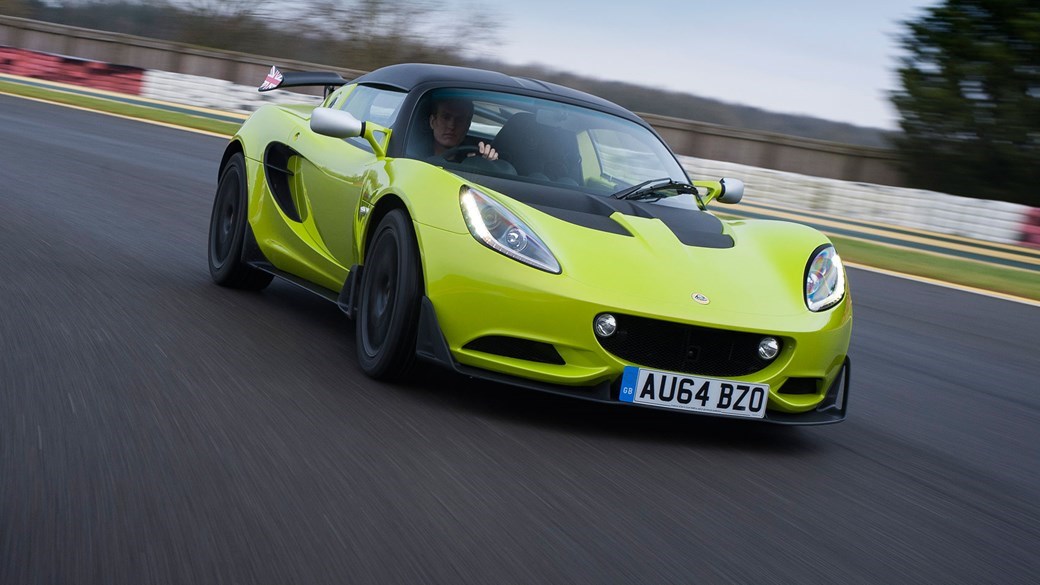 What's the story on the next Elise for 2020?
Much of Lotus's development muscle is currently hard at work on the next-generation Elise, scheduled for launch early in 2020.
It will have a new chassis built to meet USA homologation regulations – crucial for future profitability – and will share that structure with the next-generation Exige. While it will move on stylistically from the current car, Gales says it will still be unmistakable as anything other than a Lotus: "You can recognise it at 20m."
What about the SUV project?
"Work in progress," Gales says. "We need technical partners, which we are currently looking for. We are building a prototype, for testing at the end of this year [2016]. But for now we are working flat out on the sports cars."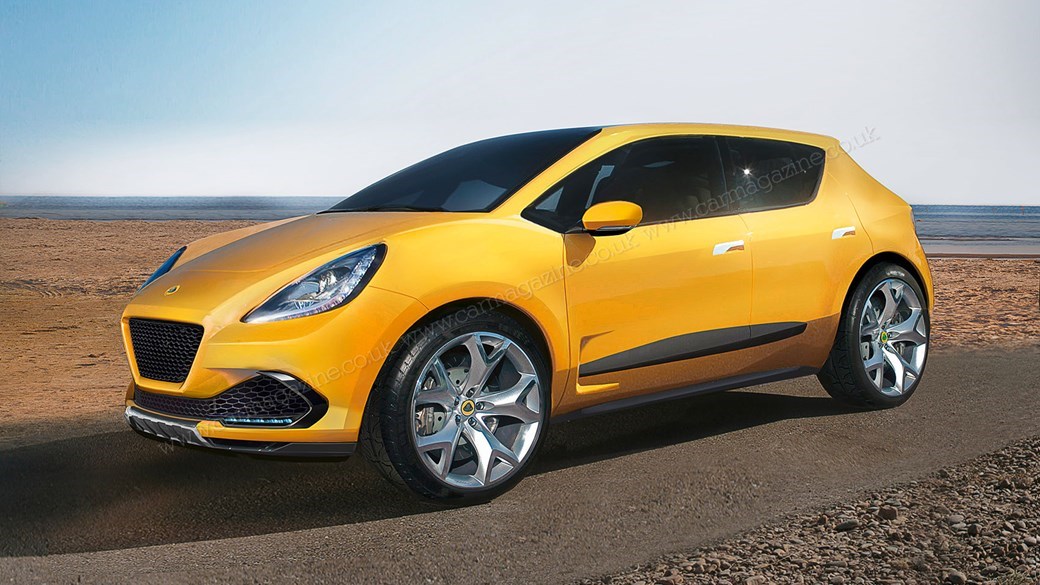 And what about the current-gen Exige?
Following the recent launch of the lighter, faster Sport 380 variant, "there is nothing more to come from the Exige", Gales says, although he allows there are still ideas for an increased downforce bodywork package, which may find its way onto a track-only version in the near future.
As late as July 2016, Lotus engineers were still working on aero development ideas ahead of the Sport 380's November press launch.
"This is the advantage of a small company – it can be agile, and take a decision instantly," says Gales. And cost effectively too, it seems: "We did this car [the Exige Sport 380] for £1m."
A new-generation Exige will be developed together with the new Elise.
Is the lukewarm press reception to the Porsche 718's new four-cylinder boxer engine music to Lotus's ears?
"We are working very hard on our sound," Gales says. "We basically sound-engineered the Evora 400 from the start. It is the same with the Exige 380 [which features a new optional titanium exhaust system]."
"We are working on making the Elise 250 sound throatier too. It will get a titanium exhaust in around six months time", he said, speaking in late October 2016. Without naming any car makers specifically, and perhaps with tongue slightly in cheek, Gales says: "Sound is so important. I don't know why companies say they prioritise CO2 over sound. None of our customers ask for lower CO2."
More specifically, he adds: "Some of the new German offerings are missing the steering feel [of hydraulic power steering, which Lotus continues to fit to its cars rather than electrically assisted systems] – some customers say they miss the steering feel, and connection with inputs, and return to Lotus from Porsche.
"Our unique product difference is connection, response – immediacy between input and what you feel on the road is unique to Lotus."
Gales cites three further specific attributes as being unique and important to the Lotus ethos: lightweight design, its treatment of aerodynamics, and communicative handling.
"We absolutely refuse to make our cars bigger. In fact, we make them lighter."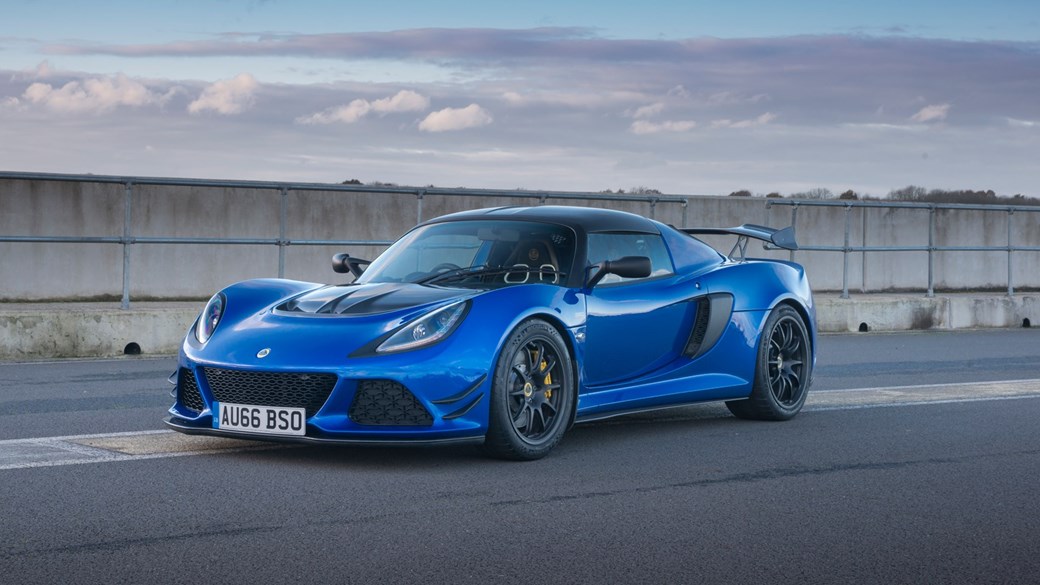 Lotus in 2016: in profit at last!
Speaking to CAR Magazine UK at the closely spaced launches of the Evora Sport 410 and Exige Sport 380 in winter 2016, Gales stated that Lotus has been "cashflow positive" from August to the end of November 2016. (Figures for December were unavailable at the time of writing.)
Its entry to the USA with the Lotus Evora 400 in August 2016 has played a key role in making the company operationally profitable.
The Evora 400 is currently the car with the highest profit margin in Lotus's range, and gaining federal approval for the US is considered 'the biggest breakthrough' on that front.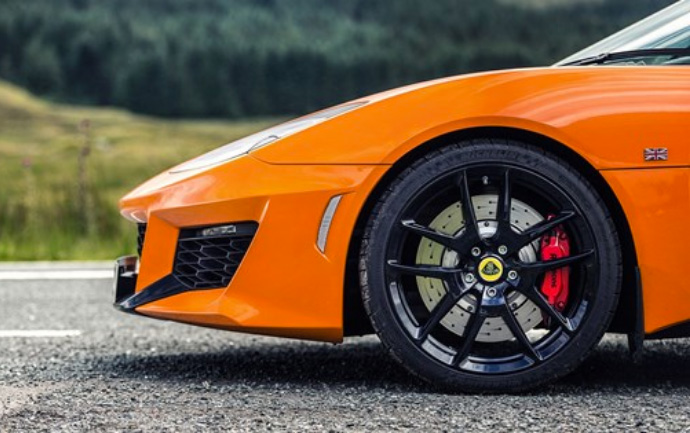 Since the car's August US launch, Lotus had taken 300 orders as of October 2016, and has been exporting cars at a rate of 50 a month.
That compares with a less rosy 200 orders across the Lotus range as a whole in 2014, and 250 in 2015. By the end of 2016, Lotus has forecast around 700 orders. In 2018 it ideally aims to hit 2400-2500 cars, and in 2020 4000 cars a year is the goal – "the new Elise in the US can do that for us," Gales says. "We are here to stay. We can afford the development."
Becoming operationally profitable hasn't come without hardship, however, with staff redundancies made shortly after Gales took over as CEO. It was a process he describes as "painful". "We had to sacrifice jobs in order to save 850 jobs [overall, in Lotus's core workforce]", he says.
For the first time in some years, Lotus does not plan to attend the Geneva Motor Show in 2017. "We will put the money into the cars," Gales says.