Well, my 22-year-old son James is mad keen on cars so why not do a father-son thing and get a sports car?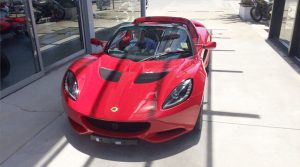 By Tony Smith.
Perfectly logical right! We could both get involved in motorsport! What a decision, my passion has always been sailing.
So, I made a choice to stay in the workforce a few more years and James and I went testing some beautiful cars.
An F-Type, what a roar, maybe… a Porsche, a Nissan, a Morgan, Mazda anyone, what about a Lotus? Now there's a thing, and that new Lotus dealership has recently been established just around the corner.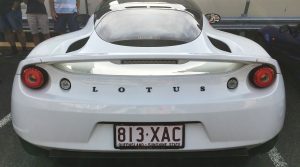 We went to investigate and drove the most gorgeous Red Lotus Elise S. It had a magic about the way it drove that just left everything else behind, my mind was set.
Sandy and I went to meet the Lotus Club crew at Ormiston and just loved the passion and enthusiasm of the owners. The comraderie wasn't just a marketing pitch, it was the real deal. Lotus people just loved their cars and more importantly, it seemed a very inclusive club.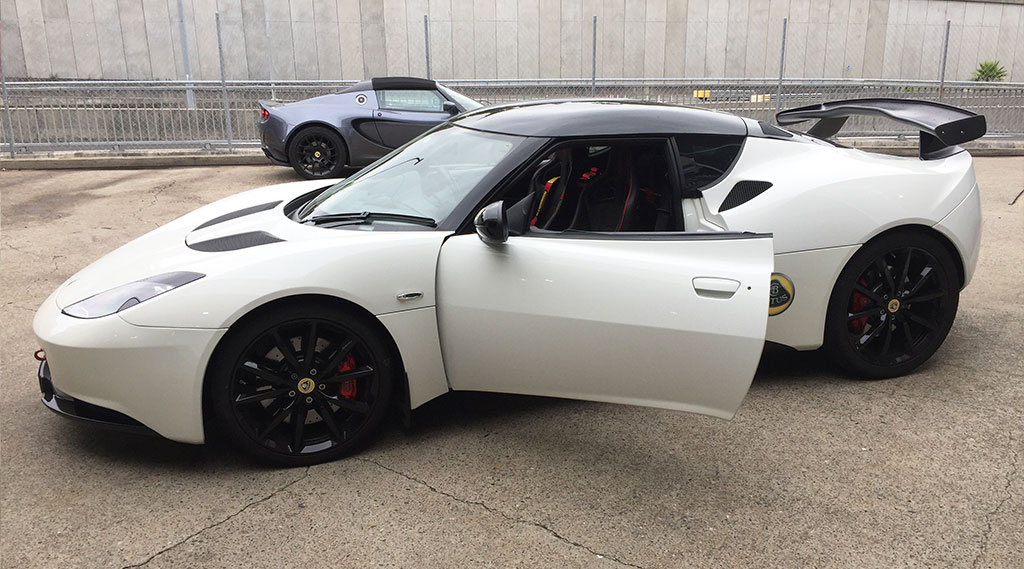 Soon after James and I did the Bathurst 12 hour and it was just a fantastic weekend. The atmosphere was intoxicating! On the way home, after a last-minute change of flights, we dropped into Simply Sports Cars in Sydney and test drove the Evora. Nothing else we had driven compared. I had a Mazda RX8 for three years but this just blew me away.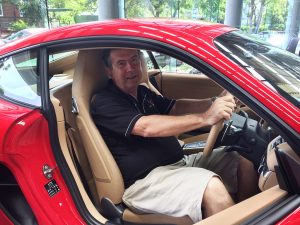 We joined LCQ, kitted the Evora out with personalised plates and signed up for Lotus 2017 – in for a penny in for a pound (or kilogram).
With my lovely wife, Sandy assuming the role as chief navigator we are ready to hit the high road, maybe Targa High Country or Targa Tasmania.
God, I love it! You only live once.