Story & pics by Steve Blackie.
Ten years ago my first Lotus Esprit (1981 S3) burnt.
This was just after six weeks of ownership. Most people would have walked away saying "I'm not doing that again". But, that was not the case for me. In those few short weeks, I had discovered what makes an Esprit one of the world's best Grand Touring Cars. I had never driven a car that ate up country roads with such ease. And I needed to get another one as soon as possible.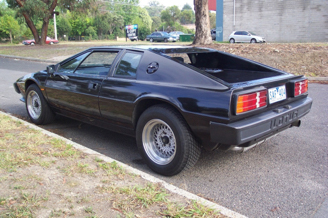 So within 4 weeks of losing my black 1981 Esprit, I was the proud owner of a red 1988 Lotus Esprit Turbo with tan leather.
This was one of the 25 Australian delivered Esprit Turbos, which makes it unique, because Australia and the USA were the only places that were getting cars with Bosch K-Jetronic fuel injection in 1988.
This makes the car engine the same as the HCi cars that were sold in Australia from 1985 to 1987. The main difference being the 1988 was the first of the new Peters Stevens redesign, it is said that every panel of the car including all the glass was changed by only small amounts to soften the look with curves, without the loss of the overall feel of the car's 1972 design by Giorgetto Giugiaro.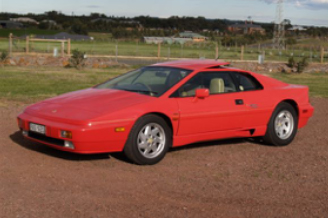 So why did I buy an Esprit?
That big wedge shape was what super cars looked like when I was a boy – Lamborghini, Ferrari and Lotus all made them. They were the cars pinned to boys bedroom walls. Let's not forget James Bond drove one into the water, up the beach and to the snow.
Also Julia Roberts drove one in Pretty Woman, and Sharon Stone had two in Basic Instinct.
When I drove the Esprit, I had to buy it, then it burnt so I drove another and bought it too. In my view the Esprit was as good as Lamborghini, and Ferrari of its day, just a hell of a lot better value then, and still is even now.
The Esprit was built for 29 years from 1976 to 2004, with 10675 produced or about 300 cars a year on average. The Esprit, in its day was road tested against Ferraris as they were considered its main competition. If you would like to read more about how they stacked up in past and present views, here are some links:
https://www.flickr.com/photos/triggerscarstuff/sets/72157629237085301/
https://www.lotusespritturbo.com/Car_Lotus_Turbo_Esprit_Ferrari_308GTBi.htm
https://www.classiccarsforsale.co.uk/blog/opinion/clash-of-the-classics-lotus-esprit-vs-ferrari-308

Owning a Lotus Esprit
When you buy 20 plus year-old cars, you are buying cars that have a lot of parts at or close to the end of their life. With a lot of these parts, it makes no difference if the car is driven a lot or not at all, parts like rubber seals, foam rubbers, plastic and electrical components all break down with time and light and copper wires go hard with vibration. When I first started looking for parts for my 20 year old Esprit it was hard work, a lot of the parts had been made obsolete by Lotus, but had yet to be produced by anyone else.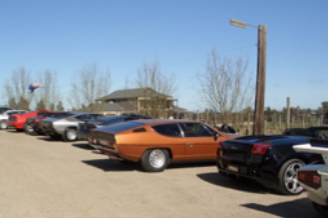 It took me 9 months to find a set of rear discs, I found them in Pennsylvania, and 3 months later everybody I had contacted could get them for me again. This is why in the last 10 years there have been so many low-cost Esprits on the market, about 7 or 8 years ago there was a 1988 for about $20,000 (this was a car that cost over $200,000 new). In the ten years I have owned my Esprit things have changed a lot, and will only keep improving as more cars are being refreshed. Prices of cars being sold are rising again and to almost 3 times that low.
When I bought my 1988, it was an Australian delivered car, this didn't mean much to me at the time. But, now I know that this means a lot, as the car had never been driven on salted roads in the UK, which in turn means a lots less rust on bolts, fuel tanks, and the chassis. When Lotus introduced the galvanised chassis in 1980 it was only given an 8 year warranty. My car chassis is 22 years out of warranty and still shows no sign of rust. A Zagame Motors Lotus mechanic once told me Australian cars were so much better, as they did not have rusted and seized bolts, thus making them much easier and cheaper to work on. I have even seen a 5 year-old personal imported Elise from UK that had to have struts replaced due to rust from the salted roads.
During my ownership of my Esprit, I have had to learn so much about sourcing of parts from all over the World. This was made a lot easier when I got my hand on a Lotus part books that covered 1980 to 1992 Esprits. When Zagame Motors rebuilt my gearbox, differential and later my engine, I was able to source all the parts that were needed. It is so much easier when you can look up a book and get a part number, though it took me a while to work out that the last letter is no longer used (it was the row number in the warehouse).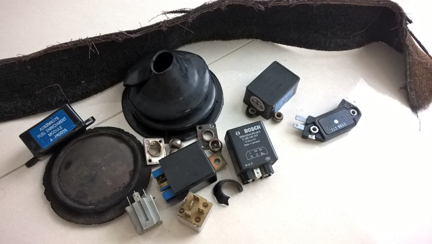 With my move from Melbourne to the Gold Coast about 5 years ago, I had more time on my hands, so I started doing more work on the Esprit myself. In Melbourne I had done some work like changing the seatbelts and the radiator. For things like the refreshing of brakes I still used Zagame.
For me, what started out as a bit of an engine misfire, turned into one of the greatest learning periods of my Esprit ownership. First I bought a new full workshop manual, the one that came with the car was missing, also the parts that covered the Australian wiring and K-Jetronic fuel injection. K-Jetronic had been used for years on cars such as Mercedes Benz and Porsche, but now I know that Lotus added to it solenoid switches and modules to control pick-up, warm-up (read pollution control), fuel pumps, over boost, rev limiter and others.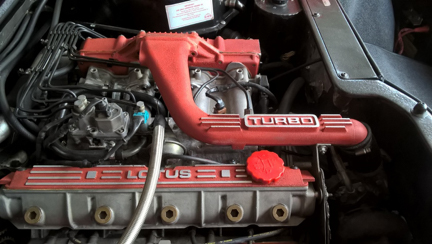 Then I started to refresh the aforementioned things that time kills. Seals and foam rubbers were easiest to do, as most could be bought off the shelf, here in Australia. The electrical components were not so easy.
I refreshed all the hardened section of wires, as well as putting new pins and plugs on it, (you can still buy all the Bosch plugs). I then moved onto modules, some I could buy some and some you could not. The ones I could not buy I rebuilt using frequency switches with solenoid switches. Then I refreshed almost all of the electronic parts of the 'Lucas High Energy System' and to my surprise the key to fixing the misfire was the coil.
The end result of all these hours of work is that the car now drives beautifully again, a true Grand Tourer!