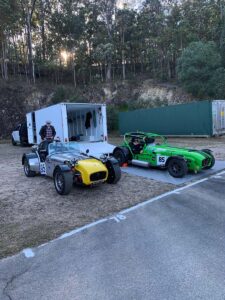 By Jon Young.
The entry numbers for the 4th round of the hillclimb season at Mount Cotton were somewhat subdued with 56 drivers appearing on the timing record. Of the usual LCQ suspects that normally get to this venue, numbers were much depleted, but Jason and I managed to run, even if we could only manage the Sunday.
What a great day though, plenty of sun, but a chilly breeze, which meant I had to take refuge in Jason's well appointed trailer. Even better was that the consequence of the reduced field meant we managed to get seven runs in a relatively short day.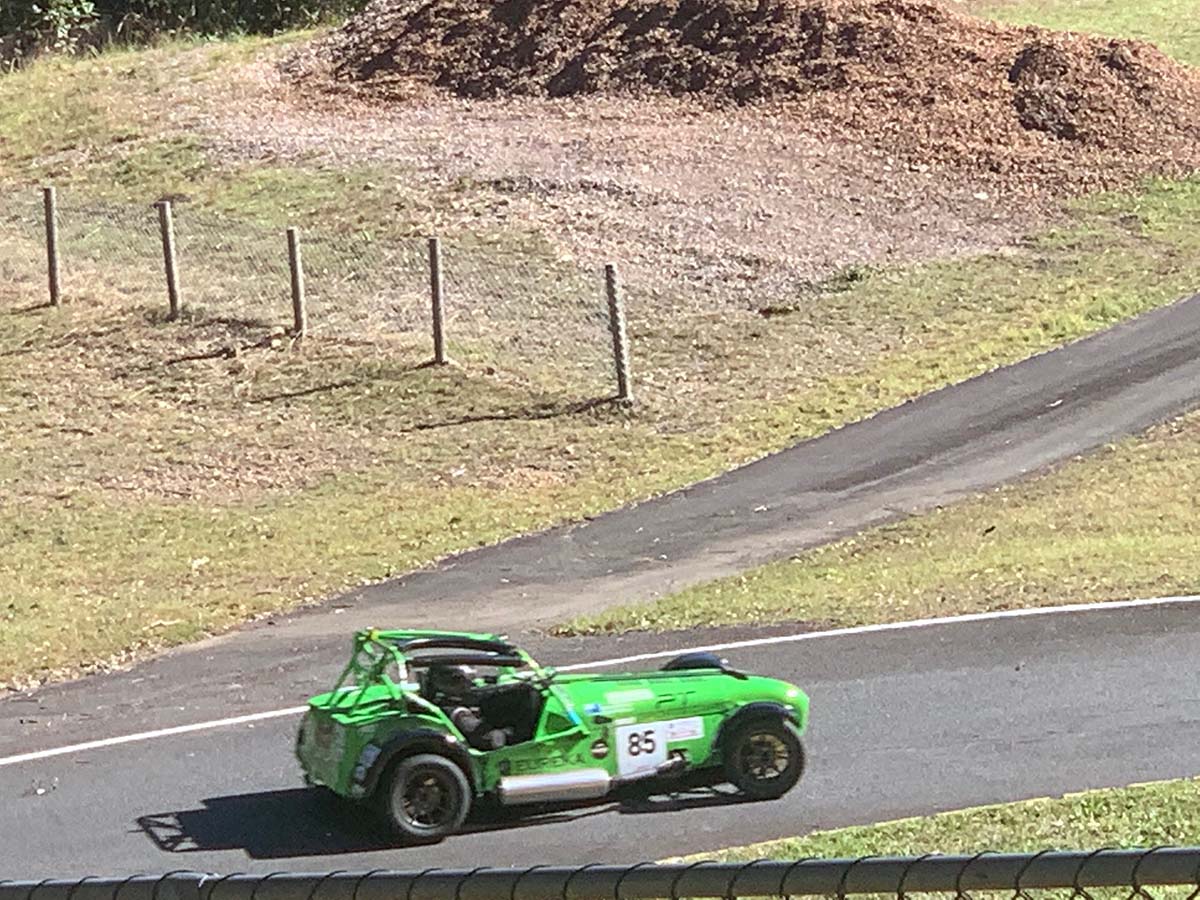 The runs came round very quickly and the track was great, as evidenced by the performance of the open wheelers. I recall that for a long time any sub 40 second run was applauded as if three wise men had trotted into the paddock.
Not now though. At this event, the slowest of the four Formula Libre drivers recorded a 37.57. The quickest (Dean Amos) put in a very impressive 36.17. It should be well noted that the record for this class, and I think for the hill, is 36.16, and that is by the same driver only last April.
Back to our reality… Jason put in a very tidy time of 46.08, rising above Ainsley Fitzgerald in an Arrow Clubman by a healthy 0.69 seconds. For some bizarre reason, I was also running in this class, hopelessly under-powered compared to the other two rocket ships, and undoubtably outclassed in driving skills. Which is why I won't mention my sedentary meandering through the countryside other than to confirm I did not undertake any agricultural activity.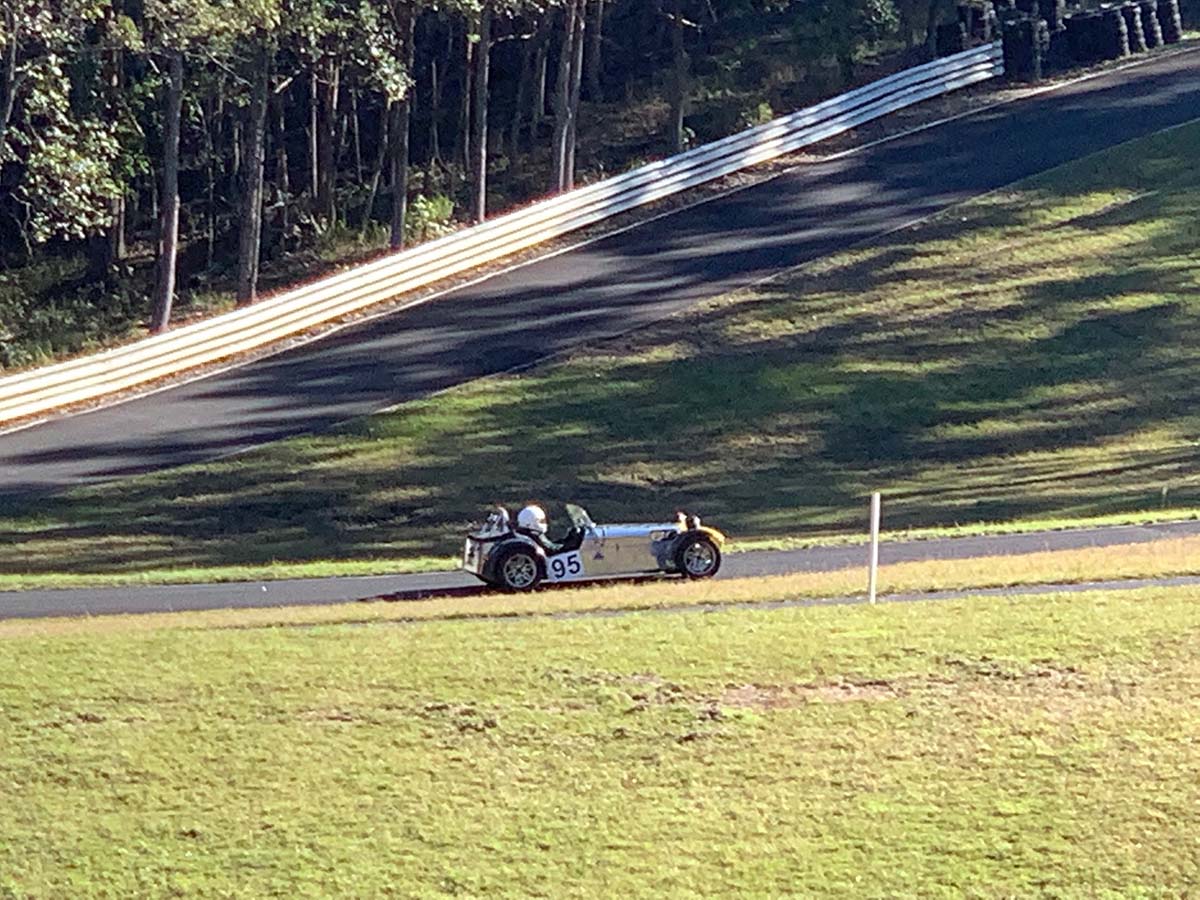 I'm not sure how we achieved it, but we (our class) were running very consistent times, which prompted the quote of the day from Jason's son/pit crew "You two should have been doing regularity".
It's always good at Mount Cotton – great track, wonderfully maintained by MGCC, and of course run very smoothly, even when the occasional car ends up in the nuts.
Shame we didn't have a better showing from the Club. It would have been good to get the practice in for the next hillclimb there, which is the next event in the Interclub Challenge.
Practice or not, come 4 September, we need to get a few more drivers to boost our ICC points, so make a point of entering, or failing that getting to Mt Cotton with your support.