"Everyone's a Winner!"
By Geoff Noble
What's not to like about a weekend away? Especially when it involves good mates, plenty of trash talk and track time! That was the Morgan Park Supersprints Round 2, May 21st and 22nd 2016.
A smaller than usual contingent of LCQer's descended on Warwick for the second round of the Sprint Series. Weather was kind and after an incident free Friday practice, we headed to the Stockyard Hotel for dinner (this time avoiding the obligatory white bread and butter which accompanies every meal!)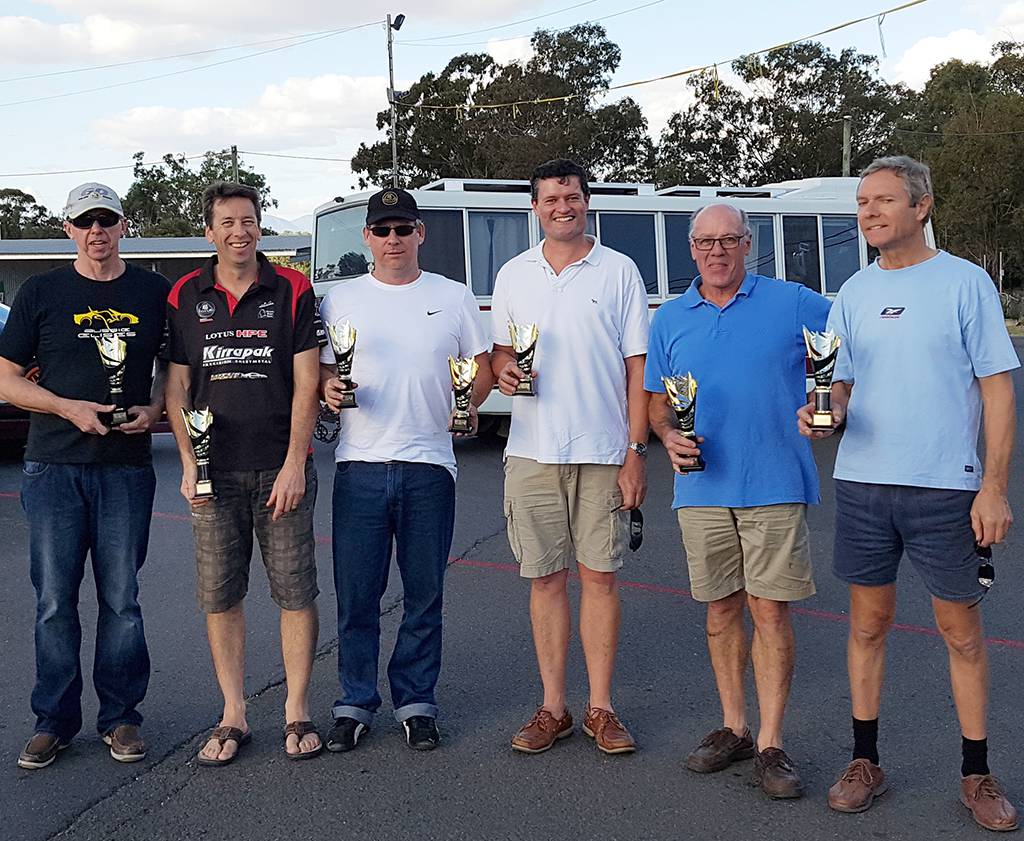 Saturday was the usual fun on the track with the only moment of entertainment provided by a spin from Rob Stevens, delaying his progress enough that Geoff almost caught him on the last lap. With a few pauses for breakdowns and the local mob of kangaroos wanting their space back, the day was called off early, meaning an early start Sunday for some of us. A relaxed BBQ at Pitstop Lodge was a great way to cap the day, with enough leftovers for the following day's lunch.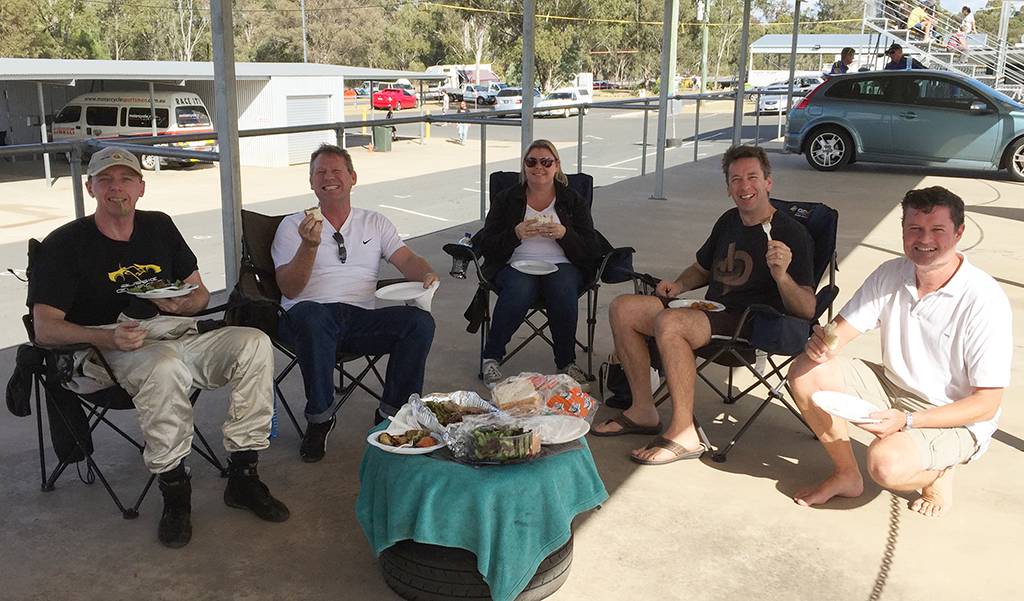 The quickest runs of the weekend are usually mid-morning Sunday and this event proved no different, with five LCQ cars in the top ten places outright! To top it off, for the first time ever, all of our competing club members went home with a trophy!