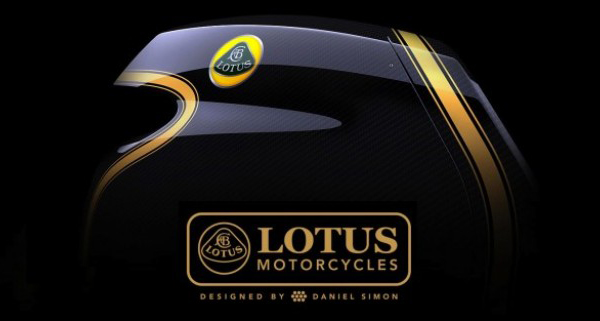 By Tim Beissmann | June 2013
Lotus has announced the creation of a new division, Lotus Motorcycles, which will produce two-wheelers showcasing the technology and sporting the logos and livery of the iconic British sports car brand.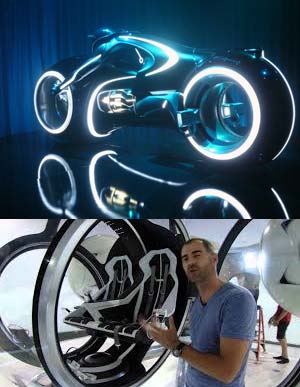 The Lotus C-01 joins an eclectic portfolio for designer Daniel Simon (above) that includes the 'Lightcycle' and the 'Bubbleship' from recent sci-fi films Tron: Legacy and Oblivion, and Lotus' black and gold livery for its LMP2 cars, as well as a stint at Bugatti last decade.
A joint project of Lotus' motorsport partner Kodewa, high-tech parts producer Holzer Group, and car designer Daniel Simon, Lotus Motorcycles will launch with a circa-150kW 'hyperbike' employing Hollywood-inspired design and technology developed for Formula One.
Dubbed the Lotus C-01, the new manufacturer says its first model will be "the most impressive appearance on public roads on two wheels".
The C-01 will incorporate materials like carbon, titanium and aerospace-quality steel in its construction, with the design team claiming to have placed emphasis on safety, ergonomics and design.
Kodewa has recently produced the new Lotus T128 Le Mans Prototype and is running the Lotus LMP2 program in the FIA World Endurance Championship.
Simon described the C-01 as a "unique, state-of-the-art machine that carries its brutal forces with elegance and style", likening it to "a high-tech monster in a tailored suit".
"The C-01, with all its top-notch components and materials, is first and foremost emotional, heartbreaking, at times playfully retro, and always clearly a Lotus," Simon said.
"Lotus is a glamorous name with a rich history, and the C-01 celebrates it proudly: the shapes of the marvellous Lotus 49 were a main inspiration, and all colour schemes pay homage to iconic Lotus racing liveries, such as the dashing black and gold.
"The intersection of past and future never fails to fascinate, and so does the unique idea of the C-01."
Lotus Motorcycles will release images and additional details of the C-01 in the coming weeks.