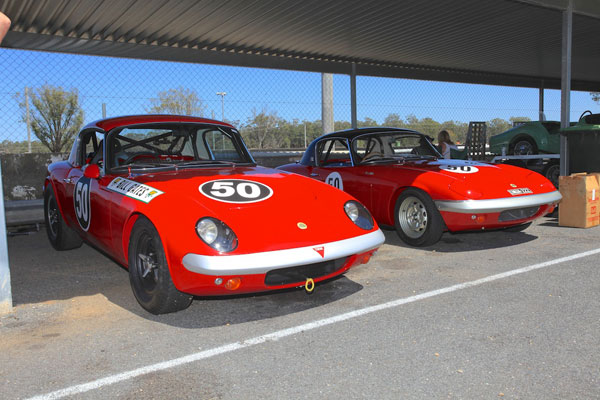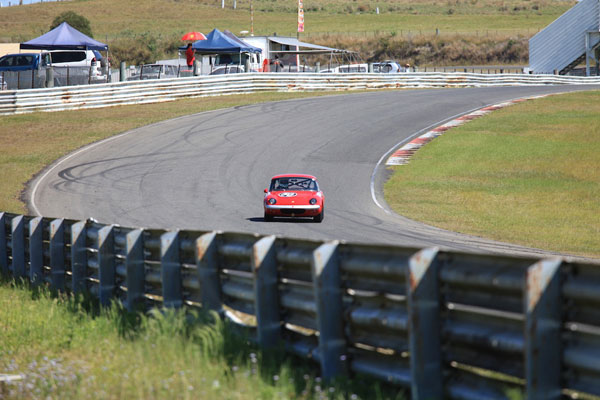 On the 21st and 22nd of September Vaughan Stibbard (Sydney) and Jeff Rowse
attended the Lakeside Historics
Jeff's early S1 Elan was the first Elan raced by the famous disc jockey Bill Gates. Bill raced the Elan from '64-'66, before purchasing the 26R now owned by Vaughan. The 26R competed in the famous Surfers Paradise 12 hour races in 1967 and 1968. Bill Gates and his mechanic from the old days, Jim Bertram, were both there at Lakeside to cheer them on.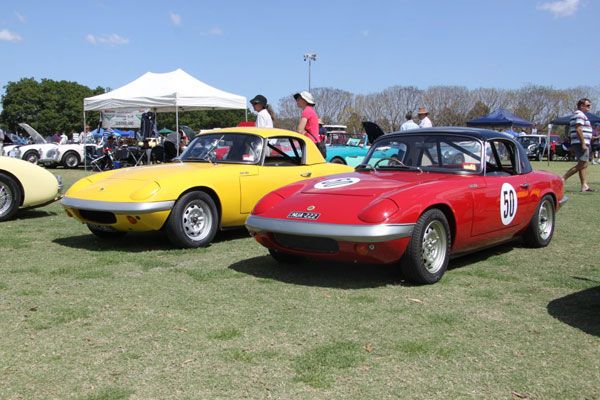 A couple of nice cars at the All British Day held recently.
About 10 Lotuses attended, including Andrew Wilson in his new ex-Jason BDR Caterham.
All pictures courtesy Tony Galletly.