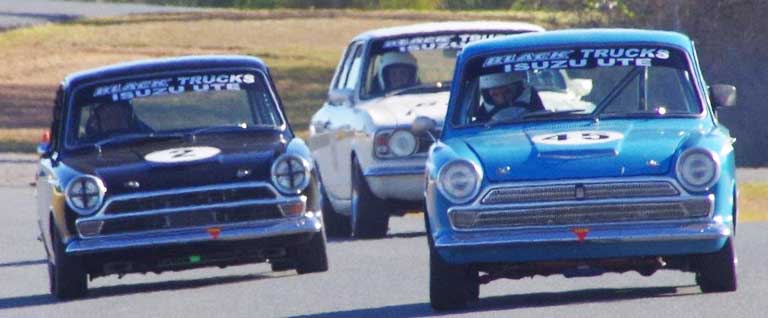 Off to Lakeside early Saturday morning. Unload all the junk and get the car ready for qualifying.
Seventeen cars in our race (Under 2 litre Nc cars and Na-Nb cars). Allan qualified 11th.
• Race 1 he was 9th outright and 4th in class
• Race 2 he was 10th outright and 4th in class
• Race 3 he was 11th outright and 3rd in class
• Race 4 he was 9th outright and 3rd in class
For the weekend's racing he came 3rd in NA-Nb under 3 litre class. Allan received his trophy from Round 4 for being 2nd in class.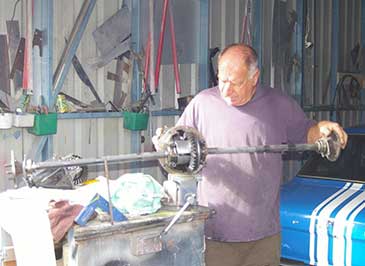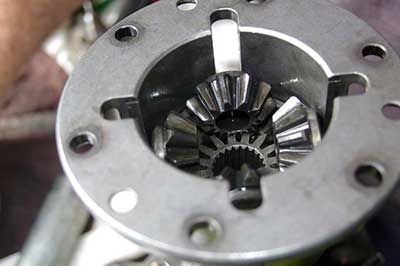 He was doing high 65 second and low 65 second laps. We were about 1 second a lap slower than usual. Our limited slip diff was letting go on some of the corners. Trevor Norris and I used a tension wrench and found it was letting go at 45lbs and it should be about 65lbs. I pulled it out and took it to Errol Stratford in Warwick on Friday and he showed me how to re-shim the clutch pack in the centre and it is now ready to go back into the car. The clutch was shuddering and it is out away being fixed by Jim Berry at Race Clutches.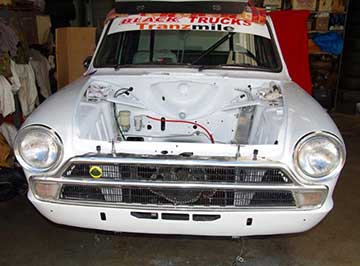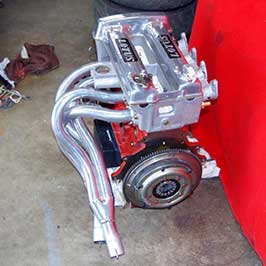 He had some good close racing with Trevor Norris in his red Datsun 1600 (car number 4) and Bob Stewart in a black Mk1 Cortina (car number 2). Best part was they never ran into each other. Good driving from all of them.
All the normal pit crew were there helping out – Peter Stevanovic, Graham Palmer and Mike Sullivan. Well done lads. A very big thank you.

Bruce Dummett in the red Torana had a flat tyre on the last lap and drove to the finish line on the grass verge. Jim Waught's BMW lost a wheel. A few of the cars went bush over the weekend.
We have three race Cortinas in the shed and at the moment they are all in bits. The shed looks like a cyclone has turned it upside down. Motors out, gearboxes out, diffs out and gear all over the place.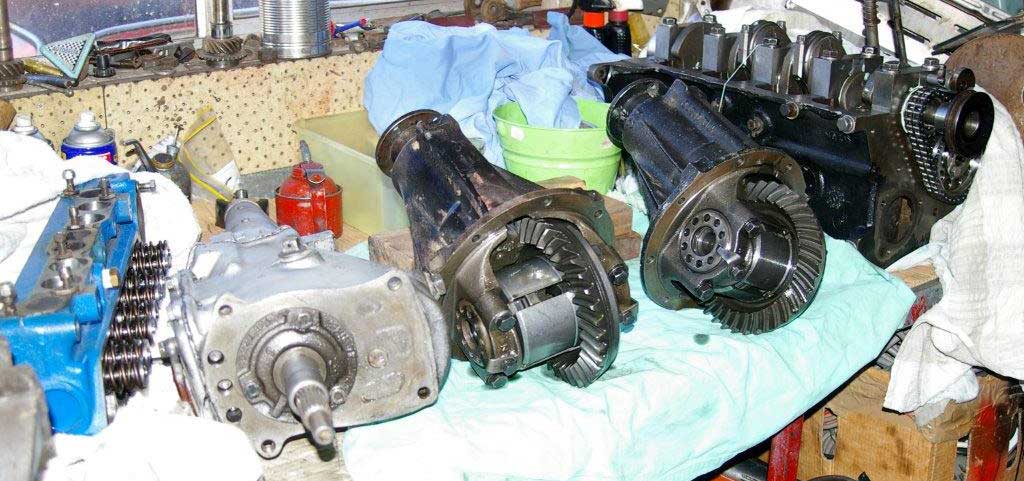 Saundo