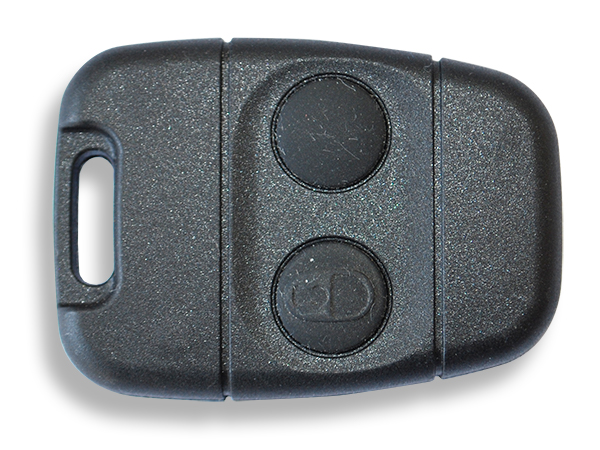 If you own one of these you need to read this!
By John Barram.
The security system and key fob on the Series 1 Elise are generally considered to be not one of their finer points. They are now 20+ years old and are getting tired.
I have only ever had one key fob with my car and thoughts of getting another "just in case" have come to nought as I have been assured that it would be expensive by those who do electronic car keys.
Then, recently I lost my keys with the one and only electronic key fob. The actual key is a simple mechanical key, no problem for a competent locksmith. But the fob!!
This is a Lucas 5AS system also used in the MGF and a range of Rover cars not generally seen here. My original thoughts were to just ditch the system and run without a security system other than the key in the door. Or I could probably add some aftermarket system. But I soon found that this route was not going to be simple and electronics are not my strong point. I then looked at retaining the original system, getting an old key on Ebay and getting it synchronised with my car electronics. Plenty of problems there, starting with 20 year old components.
Then my Google work finally came up with the answer. Remote Key Ltd in the UK is run by Ian Jameson and caters to owners of these Lucas systems. Ian advised me that these systems run at two different frequencies, 315MHZ for cars in the UK and Australia and 433MHZ for cars to Europe. To be sure of what I had I needed to remove the instrument pack to access the 5AS module behind it and, sure enough, my Lucas module had a nice yellow Lotus sticker on it proclaiming that it was a 433 MHZ unit for Europe. My confidence was rising. This guy knew what he was talking about.
Remote Key manufacture completely new key fobs which they mail out along with a little programming plug. You simply plug the programmer into the standard 16 way OBD socket near the ECU in an S1 Elise and the car will then recognise the new fob. You pay 75.00 UK pounds for the fob and programmer then get 30.00 UK pounds refunded when you send the programmer back to them.
So I bought 2 fobs, it took my five minutes to do the programming, and the Elise is back on the road.