This beautifully realised hardcover book tells the true life story of Colin Chapman in a graphic novel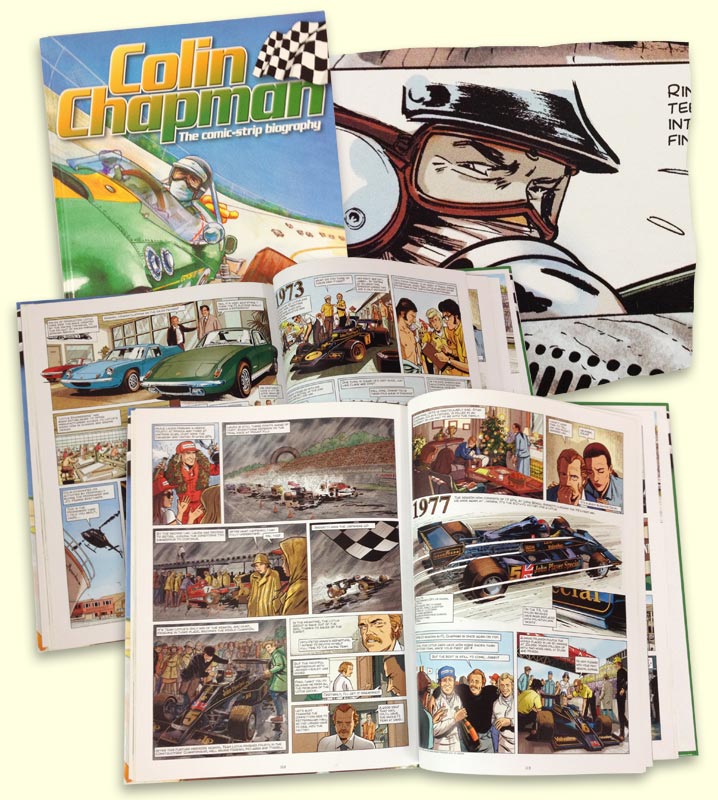 This book puts motor racing at the heart of the comic book novel in beautiful full colour, with the added thrill of relating the story of Colin Chapman's work with Lotus on and off the track.
Illustrators Nedzad Kamenica, Christian Papazoglakis, Robert Paquet and Tanja Cinna superbly support the text (although it has to be said that the cover is not up to the quality of the inside work). Each spread is a feast for the eyes, and the book makes great reading for young or old.
First published in 2012, the text was originally by Denis Bernard. This edition has been translated to English by Ken Smith.
It begins with qualifying for the 1956 French Grand Prix where Chapman's Vanwall collides with teammate Mike Hawthorn's, damaging the cars too badly for both to race. Hawthorn is chosen to drive over Chapman, and the story goes from there, concluding with Chapman's death in late 1982, the formation of Classic Team Lotus in 1992 and a recap of his legacy.
There's an endorsement by the Chapman family and a foreword by his son Clive.
Available for just $39.95 plus postage from The Pitstop Bookshop.