The much underrated Plus 2 is more than just an Elan with an extra pair of seats.
"While arguably the best Elan produced, the Plus 2 has never been as favoured as the two-seater. That's a mistake because it has a style and character of its own and offers everything you could want from a classic Lotus as well as improved build quality and better value." – Classic Car
A few facts

Engine: Ford-based 1558cc twin-cam
---
Gearbox: Four-speed Ford
---
Dimensions (mm): L 14' x W 5'3.5" (2S)
---
Tyres: 155 x 13
---
Weight: 2086 lb
---
Price on release: £1223 (£500 less than an E-Type Jag)
---
Good buy or goodbye?: Arguably the best Elan produced.
History
In late 1967 the Lotus Elan range was well established when Colin Chapman introduced the addition of the family friendly Plus 2. It had taken five years to iron out the initial niggles before releasing this more spacious derivative. With its Ford-based 1558cc twin-cam engine, the Plus 2 was brisk, but it had the handling to match the power, thanks to front Triumph Vitesse and Lotus' own brand rear disc brakes and brake servos, Triumph rack-and-pinion steering and new chassis settings as the chassis was wider by seven inches and the wheelbase lengthened 12 inches.
Early on in the design days there was a mooted merger of Lotus with Jaguar as William Lyons saw Colin Chapman as the heir apparent which meant the Plus 2 could even have been powered by the lightweight Daimler V8 engine that Jaguar owned! It would have been a whole lot better than other units Chapman considered at the time, such as the Ford Zephyr 1703cc, the yet-to-be-launched V4 Transit lump, the crossflow Kent 1600 and even the Triumph six-pot that ended up in the GT6.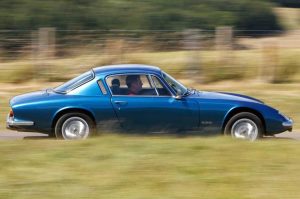 Sensibly, Lotus went for the trusty twin cam unit – albeit in less powerful SE tune – to offset the extra weight of the heavier Plus 2, which, at 2086 lb renders the 1290 lb two-seater a real featherweight.
The Elan's superb shape was dictated by the use of a Capri windscreen, a front bumper from an Anglia and a modified Wolseley Hornet rear fender. Despite the pleasing end result, Chapman was undecided about the Plus 2 during its development. At £1223, the wallet-friendly Plus 2 undercut Jaguar's E-Type 2+2 by a hefty £500. A plusher Plus 2S was introduced in October 1968, with an even more upmarket interior and standard fog lights. It was also the first Elan not to be offered in kit form and never officially bore the Elan name – it was simply the Lotus Plus 2S – though enthusiasts still called it an Elan. The much-awaited big valve head engines arrived early in 1971. Known as the Elan Sprint, the same engine was transplanted into the Plus 2S to create the 130, which also featured a silver roof to distinguish it from lesser models. From October 1972 the even more sporting Plus 2S 130/5 came with the £120 option of a five-speed gearbox, borrowed from that pioneer of sporting cars, the Austin Maxi.
In August 1973 the Elan roadster was discontinued, but the Plus 2S 130 survived until 1974 (after some 5,200 Plus 2s were built) before the wedge-shaped Elite took over. The Plus 2 received a warm welcome when it rolled off the production line and the press raved about it. In 1967 Motor hailed it as a benchmark of a car that "dictated a reappraisal of some of the standards by which we must judge and assess all future cars".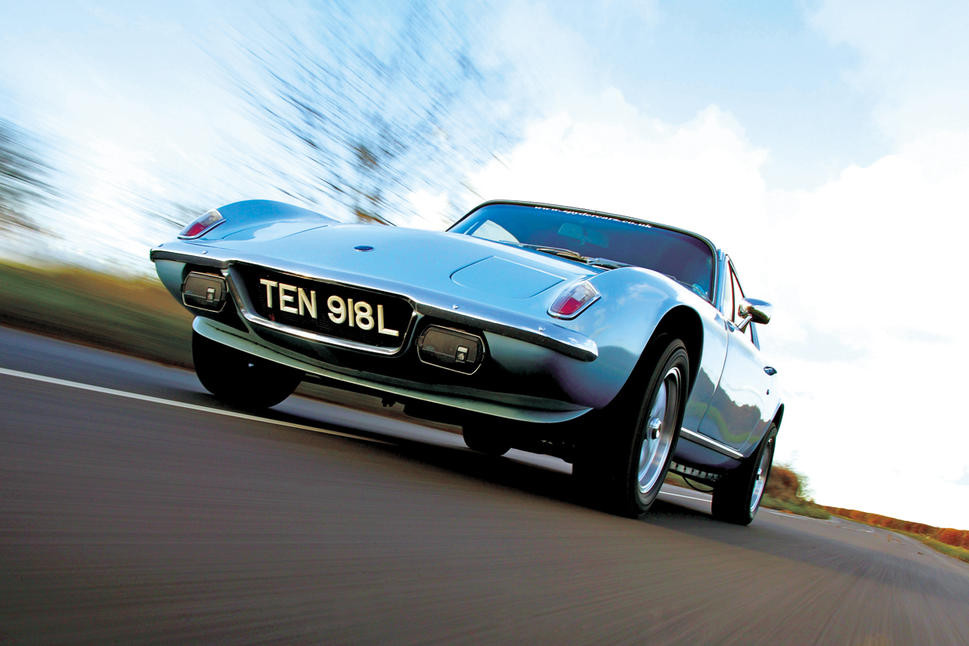 Praise indeed! And, while the Plus 2 never gained the true silver screen status of the Elan (care of The Avengers) another crime fighter used a Plus 2 to fight his foes – Commander Bucham (Roland Leigh-Hunt) in the children's program Freewheelers.
Driving
The Plus 2 may have been designed with families in mind, but it's still an Elan under the skin. Whichever version you drive, the Elan lives up to its name with poise, agility and a bucketload of zest – more than you'd think possible for a car over 50 years of age. Whisper it, but some reckon that the larger, wider-tracked Plus 2 handles even better than the normal Elan. Certainly road tests of the time had little to gripe about. "We can only talk in superlatives. The uncanny cornering powers of this remarkable machine equal and probably exceed those of any production car we have ever driven before: similarly the handling and brakes are certainly not bettered," exclaimed Motor in its September 1967 road test. Even five years on, and after many rivals had raised their game, Autocar concluded that in despite some shortcomings in 130/5 guise it remained a "light, sensitive driver's car".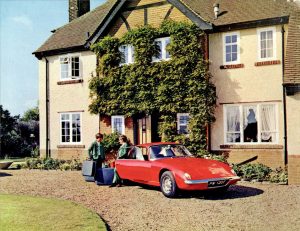 Today, of course, a modern, grippy hot hatch will show the Lotus the way home, but it's how the Elan serves up the thrills that counts more. It was the first sports car that demanded to be driven with fingertips rather than grabbed by the scruff of the neck, even if grip levels seem somewhat lowly these days thanks to the Cortina-sized wheels. The Elan was a quick car in its day and even now it rarely disappoints. Autocar clocked a Plus 2S 130/5 at 121mph dead after it sprinted to from 0-60mph in 7.7 seconds, and even a standard Plus 2 is GTi fast. But what makes the Elan so zippy is not just its power to weight ratio but, like the Mini Cooper, its diminutive dimensions ensure that there's much more road room to play with than rivals or moderns can offer. That said the Plus 2 is two foot longer than a normal Elan and subsequently feels a much bigger car in comparison. Of course the real reason for the Elan was fun family motoring. The rear seats were designed for children, though an adult can be transported in tolerable comfort, while the boot is adequate for GT tours.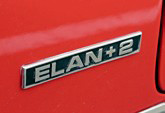 A variety of axle ratios were offered although if you're planning to cover big miles then the five-speed gearbox fitted to the 130/5 provides more relaxed gearing but the change isn't quite as sweet as the original four-speed Ford box. A well-cared-for Elan is good for 25mpg in normal driving conditions, which was exceptional for its time.
Improvements
Properly set up and maintained, a standard Elan is more than satisfying. However, there are plenty of mods you can do to make this great car even better.
Engine
In standard form the Lotus lump kicked out between 118-126bhp, but these hand-built engines can vary in the horsepower stakes. A careful rebuild – or even a dedicated decoke – can release a lot of extra power as can a session on a rolling road where the jets and timing can be individually adjusted to their optimum settings. Modern air filters are also a good, cost effective swap as is a better exhaust manifold. Uprating a standard engine to SE or big valve Sprint spec is straightforward, while stock Sprint cams are as good as anything for fast yet flexible road use. If you're after period mods, try hunting down BRM 'Phase' camshafts which were used in racing by Lotus.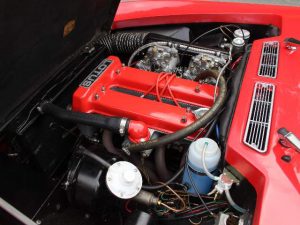 Two mods well worth considering are a set-for-life 'breakerless' electronic ignition (the carbs/manifold have to come off to set the points!) and a superior radiator. If the engine's bottom end is kaput then you can use an existing Ford block, although the capacity will be wrong. However a 1500 unit can successfully be bored out to 1650cc while a 1600 crossflow can be stretched to 1760cc or 1835cc for more torque.
Suspension
A thorough overhaul to standard spec (making sure the ride height is spot on) is all that most drivers will ever need as the Elan's standard handling is sublime. But the bigger Plus 2 can be improved with an upgrade. Paul Matty used to sell a dedicated spring, damper and anti-roll bar kit that, with larger 14-inch wheels, is said to transform the car and turn it into an even more agile and responsive machine than the two seater. Otherwise it's just a case of better springs and dampers from the main players such as Koni, Gaz, Spax and so on plus 'poly' bushing the suspension if the standard ones are shot. Don't lower the car but do have the geometry fully set up by a good specialist.
Brakes
In standard form the Elan used simple Triumph discs and if in good order, they are still up to the job. The Plus 2 used larger brakes and it's the first step toward improved stopping along with EBS 'Green Stuff' pads and uprated discs.
Wheels & Tyres
You rarely see a big bubble arched Elan – even racing ones – as the chassis works well enough on such skinny tyres; 155 x 13s were standard wear and even the 130/5 used only 165s but speak to a tyre specialist for a good period tyre choice. A good geometry check and adjust by a Lotus expert is money well spent.
What To Look For
The Elan's fibreglass body needs careful inspection because there are a lot of potential problem areas. It's likely that the fibreglass will be looking tatty as the Elan flexes, resulting in star cracks in the panels.

These can appear anywhere, but they're most likely around the door handles, boot hinges and badge mountings. Panel edges can also succumb to cracking. Make sure that the headlamp pods are in a good state; these can also be pitted with stone chips, much like the rest of the nose.
If a paint job looks great after two years, chances are it'll keep looking good. It's common for a respray to look superb for a few months, then the cracks in the fibreglass reappear and it's back to square one. It's often better to buy a car that looks tatty – at least you know what you're getting. Also, establish whether just a blow-over was carried out or if the shell was restored at the same time. Fresh paint over old simply guarantees problems later on.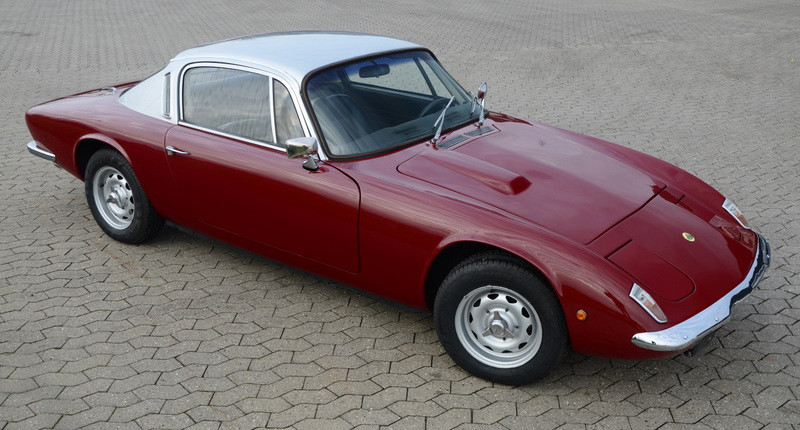 It may be that a new bodyshell is the most cost-effective way of restoring an Elan – by the time the car has been stripped and panels have been attended to, it's usually cheaper and easier to just buy a new shell outright. Naturally, this means a complete rebuild will be necessary but with new shells costing well over £4000 (including panels such as the bonnet, boot and doors), it usually makes financial sense.
If the car has been in a prang then the chassis should have been replaced. Even if it has been kerbed heavily, the frame can become distorted, potentially leading to stress cracks in the bodywork and the car will never run true. Any chassis produced after 1980 is galvanised, so if there's zinc-plating on the one you're looking at, it's not the original chassis.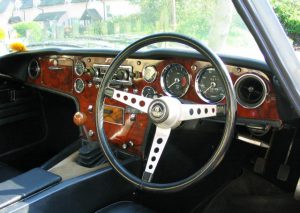 Rotting from the inside out claims most Elan chassis eventually. Key areas to check are the front suspension pick-up points, where the drain holes get blocked. Even if the frame isn't rusty, stress cracks and fractures are inevitable on a car that's done 70,000 miles or more. The area around the engine mountings is usually the first to go, and, once cracks appear, it's time for a replacement, as welding isn't recommended.
The famous Ford Kent-based twin-cam four-pot is reliable when looked after but if things go wrong it gets costly to fix. That's why it's worth looking to see if the engine has been rebuilt. Technology is now far better than when the cars were made, and a rebuilt engine will now soldier on for 140,000 miles or more.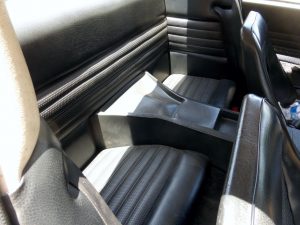 The coolant needs to retain a decent concentration of anti-freeze (at least 25 percent) to ensure the alloy cylinder head doesn't corrode; this will lead to the radiator getting clogged up, which in turn leads to overheating – expect to see 90-95 degrees on the temperature gauge once the car is up to speed. Overheating woes are made worse if the water pump is past its best and it's a known TC foible, so feel for play in the pump's pulley and look for water leaks. If it needs replacing then the cylinder head has to come off, with the job typically taking at least 10 hours. If the fan belt is over-tightened the pump's life will be sharply reduced.
Another likely malady is a timing chain that needs replacing. If the chain is whining it's because it's too tight, which is bound to shorten its lifespan. If there's a chattering noise from the front of the engine then the chain is too loose. Check the adjustment bolt on the engine's front plate; if all the travel is taken up then there's no adjustment left and a new chain and tensioner are needed. It's a complicated job.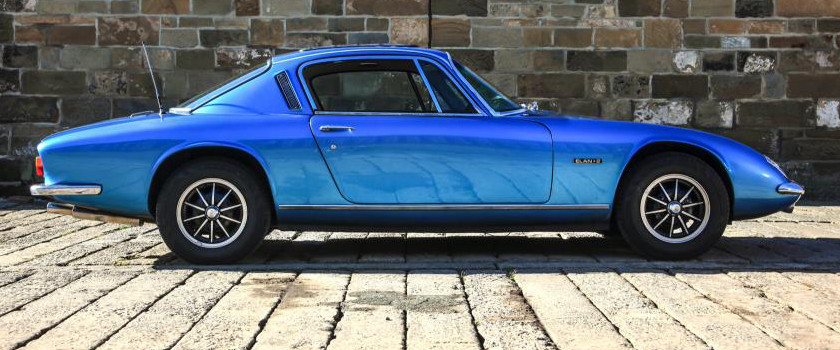 Expect oil leaks around the cam cover, especially at the rear. Oil usage can be heavy but that's not uncommon or a bad sign. Oil pressure should be 40lb/ft at operating temperature. Look for plumes of smoke on the overrun, suggesting worn bores and pistons.
Poor running is usually due to worn carbs or poor ignition tuning. DCOEs or Delotto's require expert setting up and the distributor's location under the inlet manifold makes replacing and servicing the points a pig of a job. Many fit electronic ignition to counter this. The Lotus tubular exhaust manifolds are notorious for breaking and poor fit. Paul Matty Sportscars sells a better built, bigger bore replacement.
Don't be surprised to see a mix and match of components, as specs changed frequently at the factory. Has a big valve head been substituted? The head should be stamped with a letter 'N' by No 1 spark plug. Does it feature special cam covers? The Elan's four-speed gearbox is sourced from the Ford Corsair 2000E – it's tough but slick and a joy to change. The five-speed unit fitted to the Plus 2 S 130/5 has Austin Maxi internals, and was hardly a model of precision even when new. The differentials look like Lotus parts but the bits inside are actually sourced from the Ford parts bin.
On a test drive, turn the steering between locks as the car is moving, to transfer the weight from side to side. As you do so, listen for chattering from the rear wheels, indicating that the wheel bearings have worn out. If the car still has Rotoflex suspension (rubber doughnut joints) there's a chance that the couplings will have started to break up. The best way of checking for wear is to inspect them closely to see if they're perished and cracked.
A modified Triumph Herald steering rack is fitted to some models. The main difference between this and the standard rack is that the Elan's has lock stops fitted and shorter outer tie rods to prevent the wheels from rubbing against the anti-roll bar. Make sure there's been no contact between the wheels and the suspension; if there has, the Herald item needs to be swapped for a proper Elan one.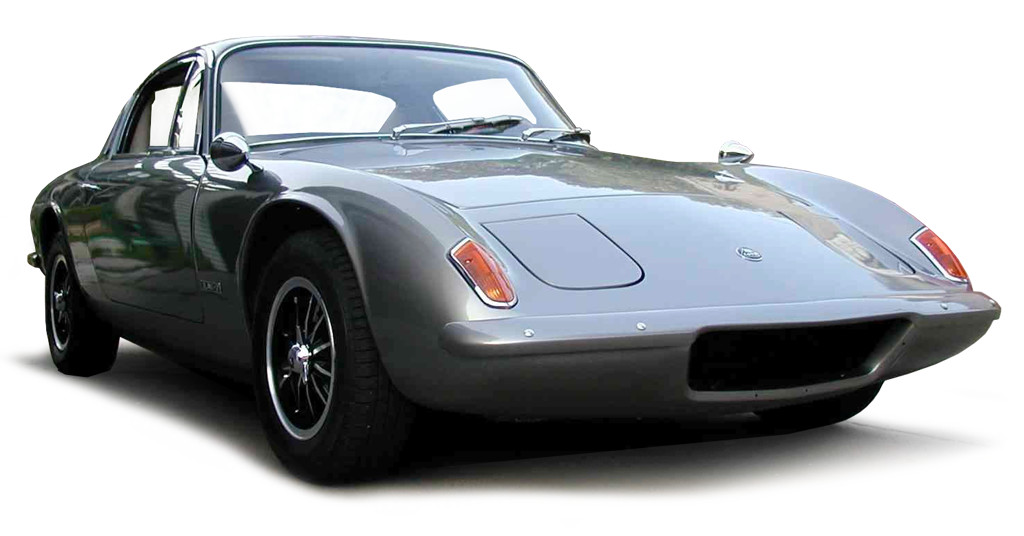 If the car pulls to one side under braking or acceleration then the chassis may have taken a knock. Get underneath and check that nothing is bent (if possible try a few cars to set a datum). If the car has been kerbed, or if the chassis is damaged from any sort of impact, everything will be out of line – and it'll soon be apparent when you're behind the wheel.
It's worth getting a four-wheel suspension alignment check done because the geometry needs to be exactly right. If the car has had a new chassis it's especially worthwhile because everything needs to be set up from scratch – and it often isn't!
The chassis isn't the only thing to suffer after a chance encounter with a kerb, the wishbones can bend, too. The giveaway is dodgy handling but get underneath and see if there are any kinks in the metal. If the car tries to steer itself it's because the wishbone bushes have worn.
Right from the outset the Elan was well equipped – especially when it came to brakes. The little Lotus got discs all round with Triumph Vitesse units at the front on Plus 2s and Lotus' own items on the rear. The system works well, if there's any pulling to one side it's because a caliper is sticking. If the handbrake fails to hold the car it's probably because any play has been taken up at the lever end of the system. The most effective adjustment is done at the wheels, though the handbrake is notoriously poor on the Elan.
You need to check that each electrical item is working properly because there's no shortage of wiring in an Elan. The fibreglass body means each item has to have two wires going to it – a live and an earth. Although the system is usually pretty reliable, there's plenty of scope for loose or broken connections. Infrequently used cars also suffer from duff relays – they're Lucas 6R units. Everything is available to effect any repairs, and often all that's needed is the cleaning of some contacts.
The Plus 2 is a more luxurious car, with higher levels of standard equipment, including more instrumentation. Again, you need to check it's all working. Headlamps can become lazy, leading to a winking action on any Elan.
Finally remember that the Elan was a highly strung piece of kit, which, when new, required frequent TLC. Run one like an MGB and it will more than likely prove to be unreliable. Also, some Plus 2s were converted to cabrios but it's not a factory conversion and the shell loses its rigidity, so be wary.
Verdict
Motor's words about the Elan from all those years ago are as relevant as ever. The Plus 2 is everything a normal Elan is but with more practicality and value for money. And some reckon it's the nicest looking Elan of them all, too, so what more could your average driving enthusiast want? Just be sure to buy with care and you'll enjoy what is one of the finest handling cars of all time with practicality to boot.