Lotus revives one of its most hallowed badges, adding a few pounds in the process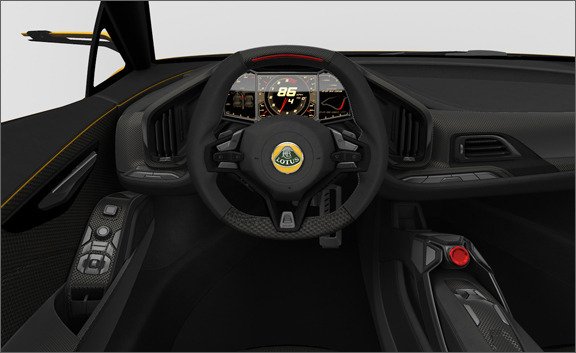 Avert your eyes, stringback-gloved purists: A new Lotus Elan is set to debut at the Paris auto show, and, for the first time, the model will not be available with an open top.
First, a bit of history: The Elan badge dates back to 1962, when Lotus was a fledgling concern known largely for its motorsport success and an impractical sports car called the Mark VII, or 7. That year, it launched a gossamer wisp of a rear-drive roadster, one that weighed just over 1700 pounds and sprinted to 60mph in 7.1 seconds. It would prove to be one of the defining moments in sports-car history.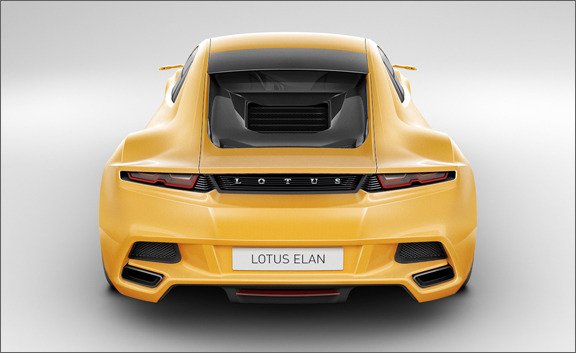 The Elan was a massive success, injecting much-needed cash into Lotus's coffers and serving as the benchmark for the modern sports car. A host of derivatives followed, both in-house and out (the first-generation Mazda MX5 was an unabashed Elan tribute), and although Lotus revived the name in the late 1980s for a front-wheel-drive convertible with an Isuzu-sourced powertrain, the first-generation Elan is widely hailed as Lotus's masterstroke, and one of the greatest cars ever built.
In short, the Elan is Lotus, and Lotus the Elan, and we can therefore assume that the resurrection of the name was not taken lightly. The ingredients for success—if not an accurate recreation—are present: The car that will be shown in the Paris 2014 show is a 2900-pound, rear-wheel-drive coupe due for production this year. Power comes from a mid-mounted, 4.0-litre Toyota-sourced V6 that spins to 7800 rpm and uses forced induction—no word on what type—to produce 444hp and 343lb-ft of torque.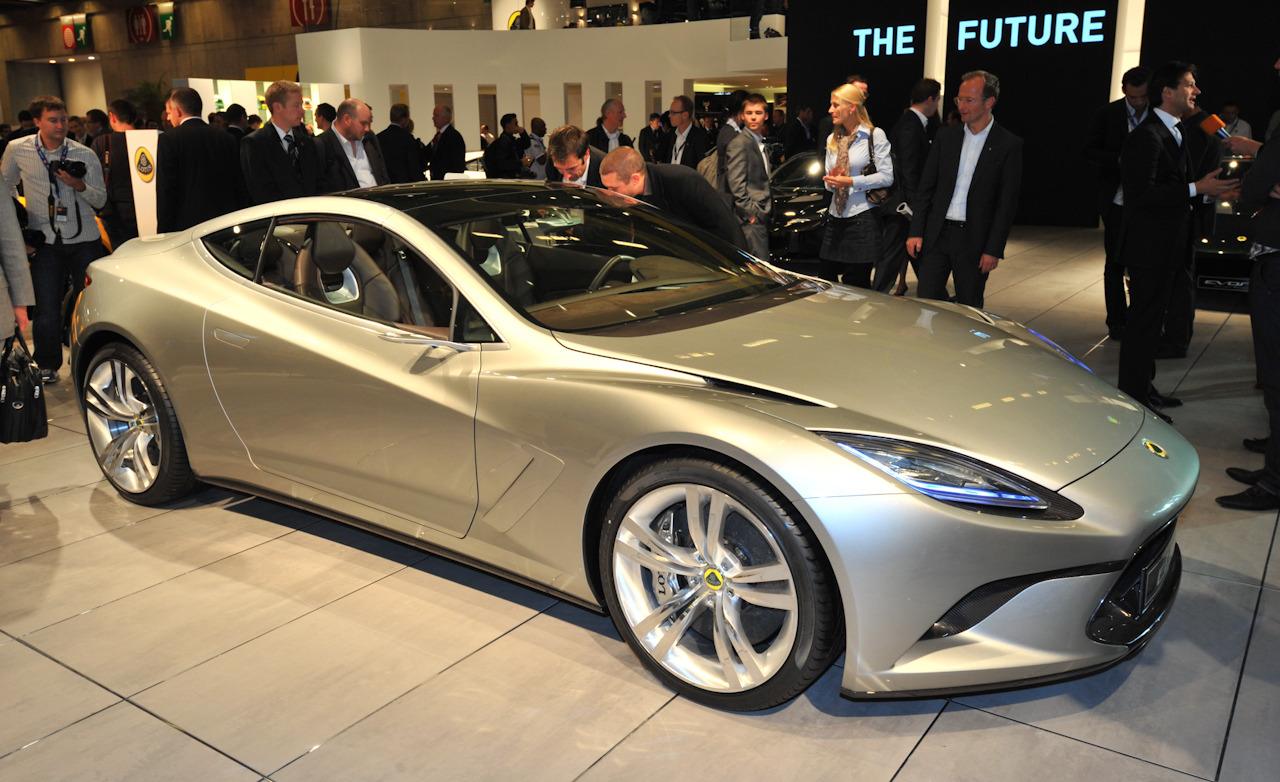 Top speed is claimed to be 193 mph, and Lotus says that 60mph comes up in 3.5 seconds. Two seats are standard, but as with the first Elan, a 2+2 configuration also will be offered. A seven-speed dual-clutch transmission is the only available gearbox, and a "push to pass" F1-inspired hybrid system will be optional. Price is said to be around £75,000, which we hear will also be the approximate price in $US.
Like the original, the '14 Elan will sit in the bottom half of Lotus's product range, perched above a lighter, cheaper, and more focused model (the all-new '14 Elise, which fills the slot once occupied by the 7) but below heavier, faster, and more expensive cars (the Paris-announced Elite, Esprit, and Eterne, which recall early high-dollar Lotuses like the 1970s Elite and original Esprit).
If nothing else, the parallel is interesting—Lotus founder Colin Chapman used the first Elan's success and volume to fund the company's growth, moving upscale and chasing profits through costly, low-volume offerings. More Lotuses are always a good thing; here's hoping this one lives up to its name.