On Tuesday 2nd December 2014
the Club held its last meeting for the year. This took the form of a sausage sizzle in the car park of our good friends at Shannons Insurance in West End.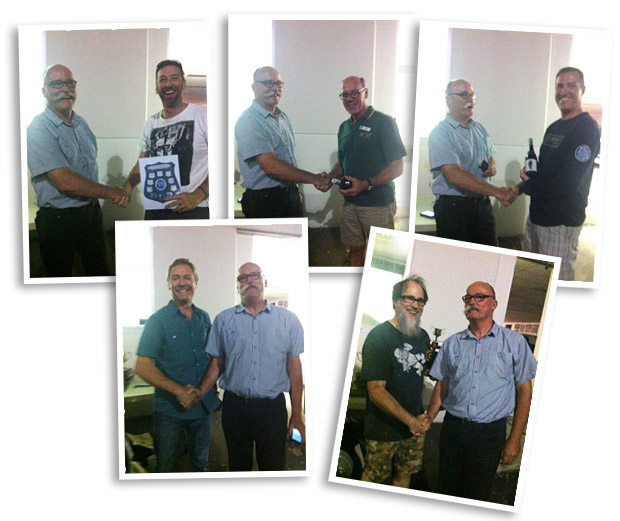 Pictured are the lucky recipients of our awards, shown left to right with Club President, Dick Reynolds:
Gary Pitt Encouragement Award for Re-building his Car.
John Barram Recognition Award for Outstanding Performance at Morgan Park
Matt Plowman Recognition Award for Consistent Outstanding Driving Performance
Greg Bray Recognition Award for Hugely Appreciated Efforts Keeping our Cars on Track
Vyvyan Black Clubman of the Year Trophy for All Round Service to the Club.
Absent:
Martin O'Brien Competition Award for Outstanding Performance at the DTC, Morgan Park and elsewhere.
Liam Philp Recognition Award for Most Outstanding Younger Driver.