Targa GBR 2019 is done and dusted. Lotus cars were represented by 19 cars over competition and tour categories.
By Darryl Ringuet.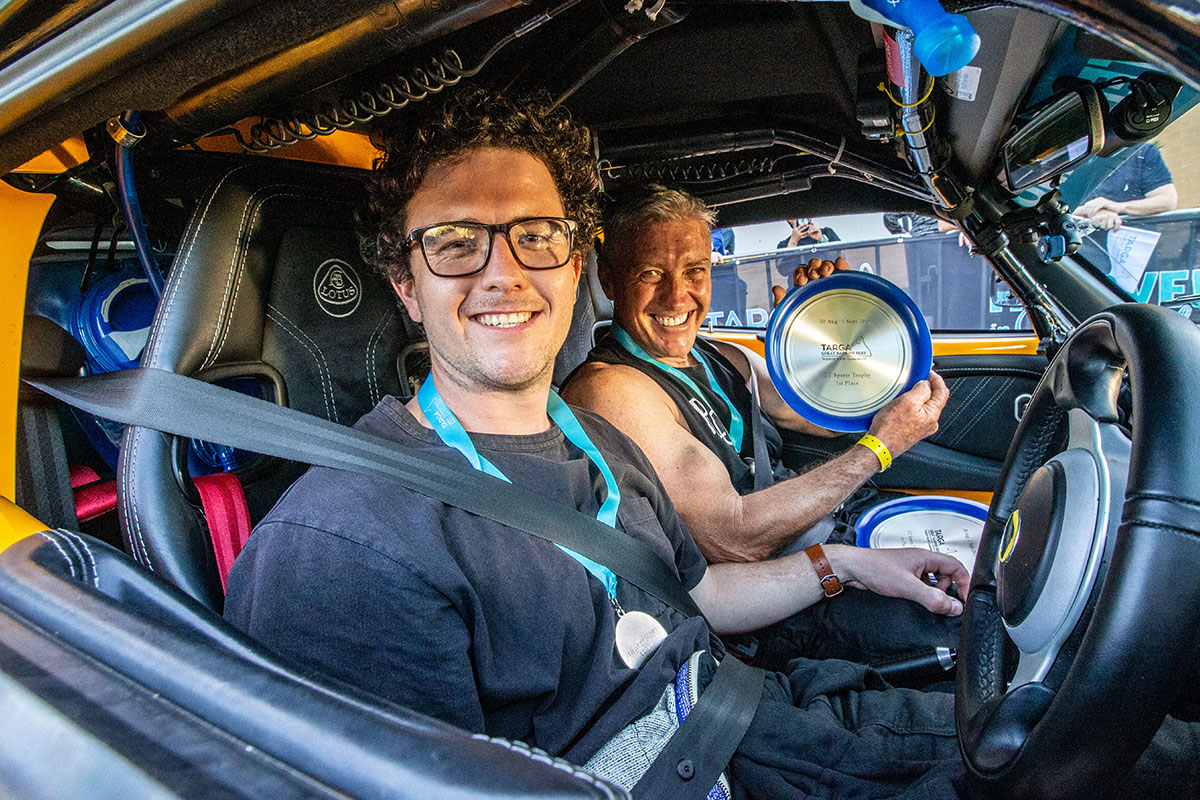 Finally, we got the monkey off our back, we had a battery clamp issue at Targa North West 2019, a speedo issue at Targa Tasmania 2019, and last year we were second place at Targa GBR because we were just not good enough.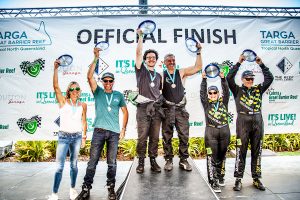 We were determined to get the job done this time. That said, the level of competition we faced in Tony and Sandra Seymour, Steve Sher and Fergal Murphy, and Martin Duursma and Richard Wodhams, was ridiculously hard.
To be good enough to beat all these fellow Lotus teams we had to bring our A game and then some. To put this in perspective on the Lake Morris stage we came 3rd outright against amazing cars and drivers that were all super experienced in Targa racing, and not limited to 130kmh, and we only just beat Tony and Sandra by 8s. The Seymour's made 6th place overall on this stage, with Steve and Fergal in 10th outright, with Martin and Richard not far behind them.

At the end of day one we were in 6th place overall with Tony and Sandra in 10th place overall, and Steve and Fergal in 11th place overall. In fact counting the GT2 Lotus cars of Paul Stokel and Kate Catford in 2nd overall, and Jeff Morton and Damon Nicoli in 3rd overall, we ended the day with 4 Lotus in the top 10 overall places. Talk about the little cars that can punch above their weight.
By the end of Day 2 we were in 10th outright, and at the end of day 3, by calculation, as we had one stage cancelled as a certain black Lotus got a bit enthusiastic and "caressed" an Armco railing, we were 9th Overall and the Seymours finished 10th overall.
This was an amazing showing by the Lotus cars in the event.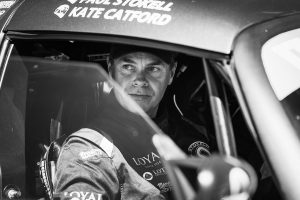 We are now leading the Seymours by one point in the National GT Sports Trophy Targa Championship and it will come down to who blinks at Targa High Country, hopefully we have used up all our bad luck this year. Martin Duursma and Richard Wodhams are currently in 4th place in our class in the National championship.
As always Paul Stokell and Kate Catford were up the pointy end of the field chasing down the monstrously powerful Dodge Viper, they finished 2nd Outright which keeps them in the lead of the Australian Targa Championship with only Targa High Country left.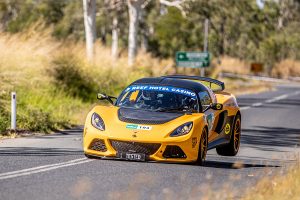 Jeff Morton and Damon Nicoli were flying as usual and unfortunately a small indiscretion by Jeff on the Milla Milla stage put them out of the race. They were running 3rd outright at this stage.
We had three days of amazingly tight competition, getting to drive on some of the most amazing pieces of road in Australia that were just built for Lotus cars, and supported as always by the team at Simply Sports Cars. As per usual "Hollywood" aka Mitchell Ringuet flew in, let his nav do the recce's, drove the wheels off my car, had a big drink Sunday night, then flew home. To spite him, his mother and myself had a holiday for a week around Port Douglas and Fitzroy Island to spend some of his inheritance. Made the long drive home at least a bit more palatable.
RESULTS TARGA GREAT BARRIER REEF
GT2 and OUTRIGHT
2nd Place
Paul Stokell and Kate Catford
GT SPORTS TROPHY
1st Place
Darryl and Mitchell Ringuet
2nd Place
Tony and Sandra Seymour
4th Place
Martin Duursma and Richard Wodhams
12th Place
Jason and Euan McGarry
DNF (whilst in 3rd Place)
Steve Sher and Fergal Murphy
TSD
1st Place
Peter and Tristan Taylor
3rd Place
Rob Bryden and Ian Noble
9th Place
Peter Quinn and John Johnson
12th Place
Andrew Lydon and David Doyle