It is hard to believe that it is eight years since the Lotus Club Qld ran the first Lakeside Raceway Driver Training Centre Timed Laps (DTC) event.
By Daryl Wilson. Circuit photo by Calum Ballinger Photographer.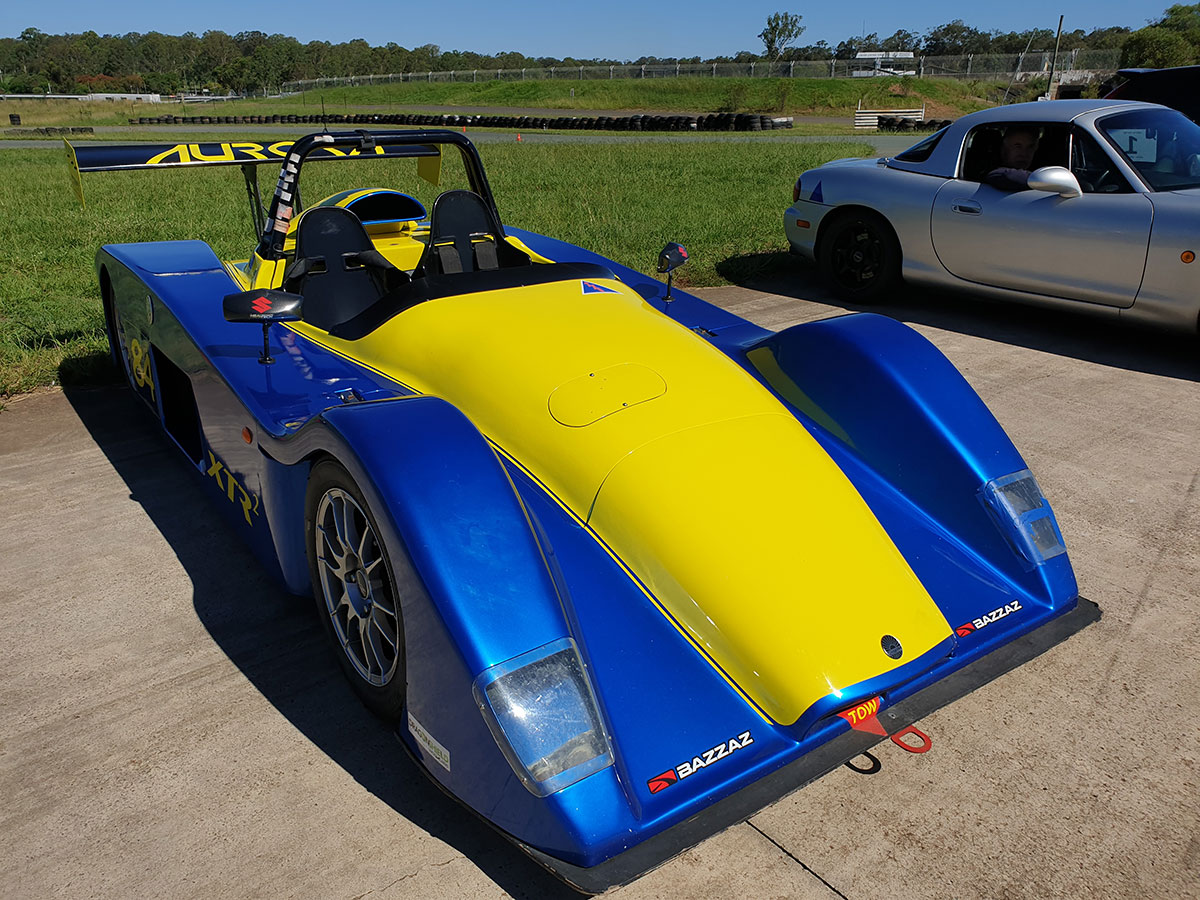 Since that first event in September 2011 the DTC has become an important part of our calendar and a popular addition to the other club activities.
It is thanks to a group of dedicated LCQ members over the years that have helped at each DTC to set up the staging lights and timing equipment and ensure that the day runs safely and everyone has a good time.
The event has gained a reputation for being well-run and for its camaraderie and friendly atmosphere as people mingle and compare their run times.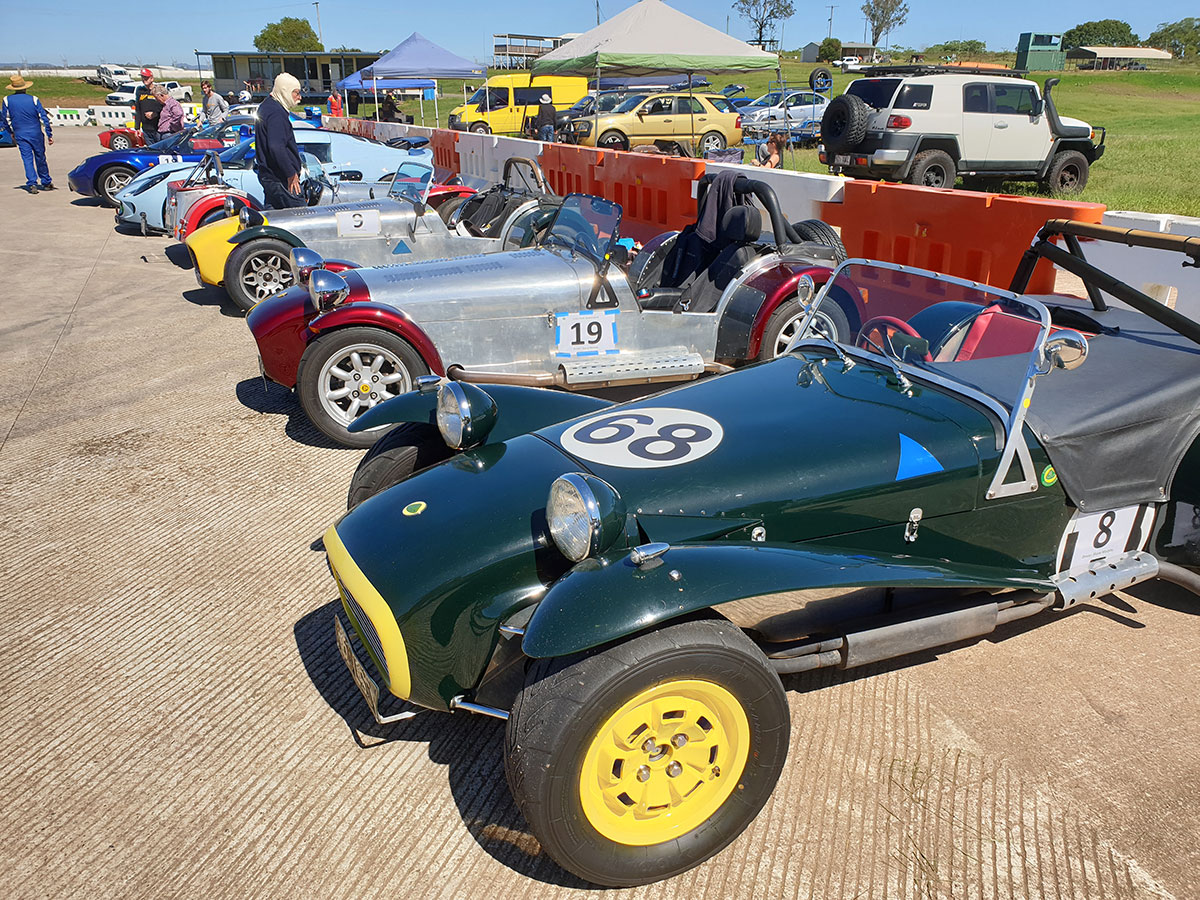 This success has allowed LCQ to progressively improve the event format and purchase our own staging lights. We have also purchased our own Farmtek Timing system that enables us to publish Run Times direct to a webpage on the day and for future historical reference.
It is pleasing that the DTC has filled an important place in LCQ's event calendar and has encouraged many members to go on and test their skills in the Morgan Park SuperSprint series at Warwick.
As a matter of interest I recently went back over the previous events and compiled a list of Personal Best Times that may be of interest – see below.
| Driver | Make | PB |
| --- | --- | --- |
| Stephen Foss | 2008 Westfield XTR2 | 45.098 |
| Geoff Noble | 2004 Lotus Elise HPE | 45.143 |
| Matthew Plowman | 2010 Lotus Exige | 45.334 |
| Garry Pitt | 2002 Lotus Elise HPE | 45.616 |
| Evan Molloy | 2001 Lotus Exige S1 | 45.668 |
| Phil Hart | 1999 Porsche GT3 | 46.037 |
| Liam Philp | Mazda/Caterham | 46.264 |
| Jason McGarry | 1989 Caterham Super 7 | 46.306 |
| Lindsay Close | 2007 Lotus Exige S | 46.346 |
| Martin O'Brien | 2013 Lotus Elise S | 46.423 |
| Graham Sorenson | 1979 78 Cooper Special | 46.434 |
| Dick Reynolds | 1988 Caterham Super 7 | 46.509 |
| Michael Blessas | 2011 Lotus Elise | 46.744 |
| Andrew Row | 2005 Lotus Exige | 47.085 |
| Ken Philp | Europa/Caterham | 47.127 |
| Jon Young | 1989 Caterham Super 7 | 47.165 |
| Daryl Wilson | 1998 Caterham Super 7 | 47.297 |
| Joe Arico | 2002 Lotus Elise | 47.524 |
| Clive Wade | 1997 Lotus Elise | 47.876 |
| Mal Gray | 2002 Lotus Elise | 48.030 |
| Shane Murphy | 1968 Lotus Super 7 | 48.289 |
| Sam Murphy | 2008 Lotus Exige | 48.765 |
| Cris Johansen | 200 Lotus Elise HPE | 49.099 |
| James Driscoll | 1976 Jaguar D-Type Replica | 49.167 |
| Pat Richards | 2004 Lotus Elise | 49.656 |
| Stephen Blackie | 2010 Lotus Elise CR | 49.748 |
| Malcolm Kelson | 1998 Lotus Elise | 49.869 |
| Sion Bowen | 2017 Lotus Elise | 50.080 |
| Steve Lennox | 2008 Lotus Europa S | 50.564 |
| Mathew Croaker | 2008 Lotus Elise S | 51.668 |
| George Row | 2005 Lotus Elise | 52.334 |
| Juan Renato Laporta | 2013 Lotus Elise | 52.552 |
| Mike Driscoll | 1976 Jaguar D-Type Replica | 55.088 |
LCQ Lakeside DTC events on YouTube