Year's end and we're back for the Southern Cross Sheds Summer Noosa Hill Climb.
By Dick Reynolds
Jason McGarry (Caterham), Shane and Jenny Murphy (Lotus Seven S2), Jon Young (Caterham), Zaid and Gail Latiffe (Exige), Peter Quinn (Elise), Pat Richards (Elise), Peter Boel (Lotus 23B) and Rob Manning (Mitsubishi FTO) plus yours truly (Caterham) lining up once again.
Jason arrived very early and set up our pits in a great location, out under the eucalypts. The Elise guys domiciled 'around the corner' and Peter nestled in with the race cars out front. The usual teething problems with any big event occurred. But mostly, we had to endure delays through accidents on the track. Unfortunately, this prevailed for most of the weekend.
With 160 or so entries there were lots of cars and no shortage of competitive spirit. Declared a "fast" track, the competitive spirit, quick cars and over-enthusiastic driving meant quite a few offs resulting in some severe car damage. Thankfully, little in the way of injury. The guys running the event performed admirably to ensure we still carried on – well – admirably! The first run is a so-called sighting run. Check out the track, sort the car and generally get into a bit of a groove.
First competitive run:
Final quickest times:
Dick Reynolds
64.41
Peter Boel
63.62
Jason McGarry
65.96
Dick Reynolds
64.41
Zaid Latiff
66.40
Zaid Latiff
65.88
Peter Boel
66.45
Jason McGarry
65.96
Jon Young
68.47
Jon Young
67.47
Peter Quinn
68.76
Peter Quinn
68.17
Pat Richards
69.25
Pat Richards
68.67
Shane Murphy
69.47
Rob Manning
69.44
Rob Manning
72.73
Shane Murphy
69.47
The weekend progressed with all the usual shenanigans – what happens on the track stays on the track! The only mechanical failure was Rob having a front-end collapse in the FTO. No offs that I am aware of.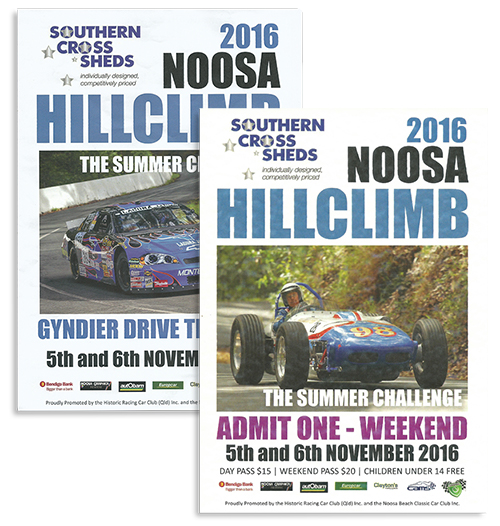 Stand outs:
The coffee man as usual- "Small flat white, double shot, thanks mate!"
Fantastic Noosa Beach and HRCC Car Club organisation;
Track marshals, timekeepers, officials, ambulance, tow truck and all;
Lotus Club camaraderie;
The RSL bus;
Jon's PB;
Jason's fantastic assistance with all things;
All Club members under 70.00 – no mean feat!
Hankook 185/550/13 soft slicks.
A great weekend and terrific event not to be missed, with all getting home safely. Perhaps you can join us next year?