Lotus Club July Meeting at HM Gem Engines Acacia Ridge. Tuesday 7th July 2015
HM Gem describe themselves as the industry leader in supplying fully reconditioned cylinder heads to the Australian automotive industry, offering services such as block machining, crank and cam shaft grinding as well as cylinder head servicing.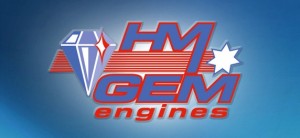 Thanks to Luke Gray at Goodyear Tyre and Auto, The Lotus Club of Queensland was invited to tour the HM Gem facility at Acacia Ridge. Home to a full range of state-of-the-art reconditioning machinery including one of the largest surface grinding machines in Australia, HM Gem offered the time of one of their senior technicians, Brad Zurek, to take us through their facility and explain the process of engine and engine component reconditioning.
We met at Goodyear Tyre and Auto Acacia Ridge on the corner of Bradman Drive and Beaudesert Road from 6.30pm where Luke addressed the club, before moving down to HM Gem at around 7.00pm. Attendees were welcome at the Goodyear workshop from 5.00pm where Luke was happy for limited numbers of us to make use of the hoist or other facilities.