Binna Burra & Bangalow Markets Weekend
27 & 28 July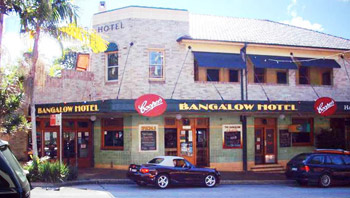 The LCQ weekend away is now the focus after our wonderful day run through the Brisbane & Lockyer Valleys last weekend.
We plan on having a leisurely Saturday afternoon drive to Binna Burra Lodge where we'll partake in afternoon cheese platter (with maybe the odd wine), dinner and a relaxing sleep. After a hearty breakfast on Sunday morning we will drive to Bangalow Markets.
After the markets (or lunch at the Bangalow Pub) the drive back to Brisbane is a mere 1¾ hours straight up the highway.
For the drive to Bangalow there are 2 options. After Murwillumbah we can either take the longer, more picturesque (& Lotusy) drive through Uki, or we can take the more trafficked but shorter drive over the Burringbar Range along the old Pacific Highway.
Saturday 27 July:
• This will be an easy afternoon drive, we'll meet at Macleans Bridge Park on the out-bound side of Beaudesert Road.
• Drive to Binna Burra Lodge via Canungra (coffee stop) and then onto Binna Burra Lodge
Sunday 28 July:
• Breakfast
• Drive to Bangalow via either:
• Numinbah Valley > Chillingham > Murwillumbah (coffee stop) > Nimbin (4 hours)
• Numinbah Valley > Chillingham (coffee stop) > Murwillumbah > Burringbar > Nimbin (3 hours)
• Bangalow Markets
Accommodation at Binna Burra Lodge is a choice of packages
which all include Dinner, Bed & Breakfast (incl. 10% discount):
• Acacia Accommodation (Ensuite)
2 adults
$333.00
• Acacia Accommodation (Ensuite)
1 adult
$252.00
• Casuarina Accommodation (share bathroom)
2 adults
$234.00
• Casuarina Accommodation (share bathroom)
1 adult
$157.50
• Safari Tent
2 adults
$65.00 + meals ($65 per person)
Binna Burra Lodge website
Phone: 1300 246 622
Please when booking your accommodation at Binna Burra quote you are with the Lotus Car Club for the 10% discount, then let me know you will be joining us. My email is: clivewadeassoc@gmail.com.
This should be a great weekend, restarting an old tradition of one weekend each year away from home.