Story and pics by Dick Reynolds.
Steve Lennox mentioned that he had a rather interesting muffler to give away. Never wanting to miss a bargain, I grabbed it. Thank you Steve!
Years ago whilst punting a Lotus Europa around, I hit on the idea of a motorbike muffler, ex 250cc, mounted directly to the gearbox, Formula Ford style. This worked a treat, even having a replacement track baffle – straight through! Here is the car with said muffler.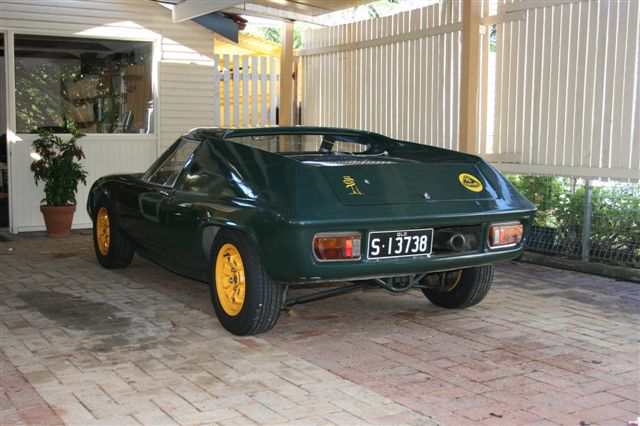 Looked at Steve's muffler for a month or two, decided against it and moved on. Months later I heard the noise restrictions at events were going to be more stringently enforced. "Now where did I put that muffler?"
Found the thing, along with a code stamped on the side. Turns out it was off a Suzuki GSX 600/750R. Now they are about 160hp, so I figured that should be OK with my 110hp. So I removed the old muffler and proceeded to set up the new.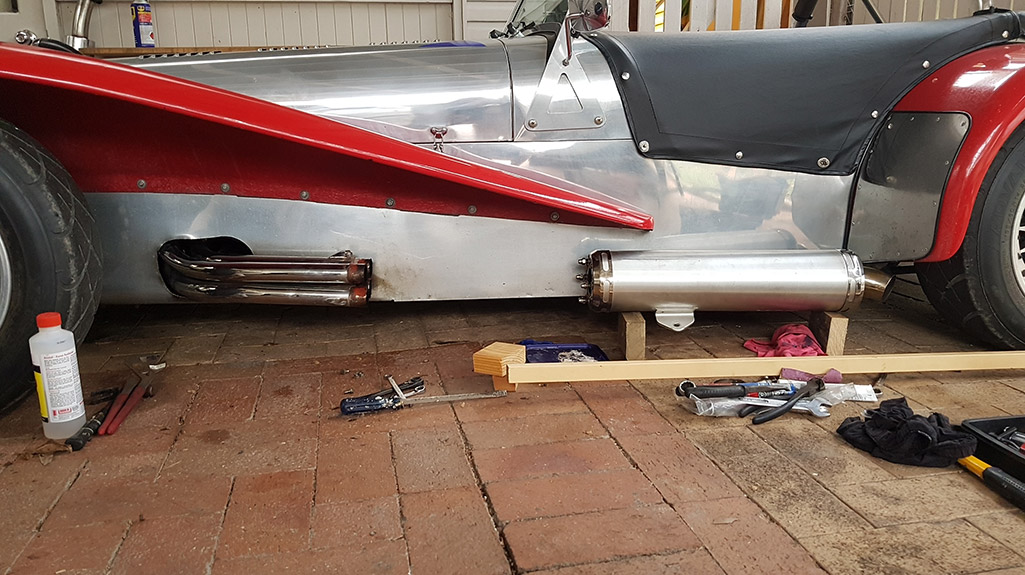 Having located the position on the car, I needed to make the connection between the extractor header and the muffler.
A quick drawing for the CNC man down the road, and a visit to the muffler shop and job done!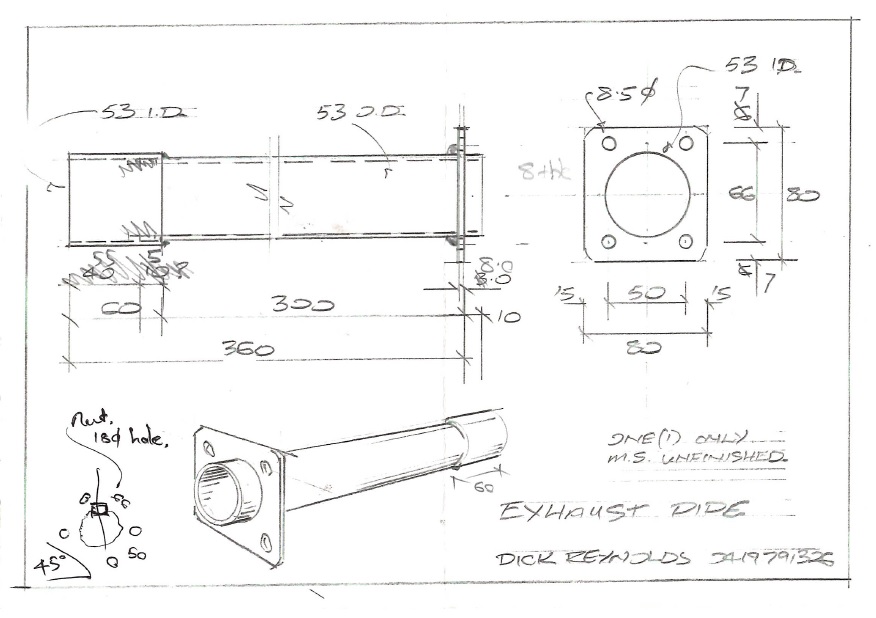 The squiggles to the bottom left are to position the air/fuel sender nut for Dyno tuning – no ECU here!
The tail pipe exited onto the rear tyre, so a black silicone hose extended the opening past the wheel. Sounded more quiet, and no discernible impact on performance. First test was the Noosa Winter Hill Climb. First run and the lovely little black silicone tail pipe fell off! Come the Summer Hill Climb and the new tail pipe was riveted on.
Almost complete.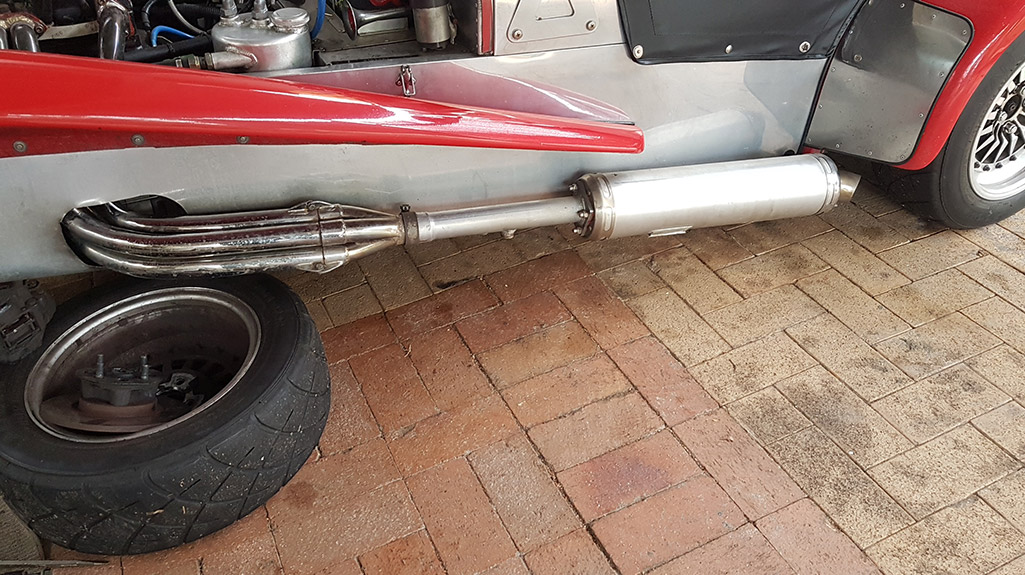 Six months down the track the thing is still there, and sounding great.