For a more comprehensive list of LCQ events please see our Calendar

Club Run Event Club Social Event
Run to Inverell and New England
SORRY – BOOKED OUT
Friday 25 May, Saturday 26 May, Sunday 27 May 2018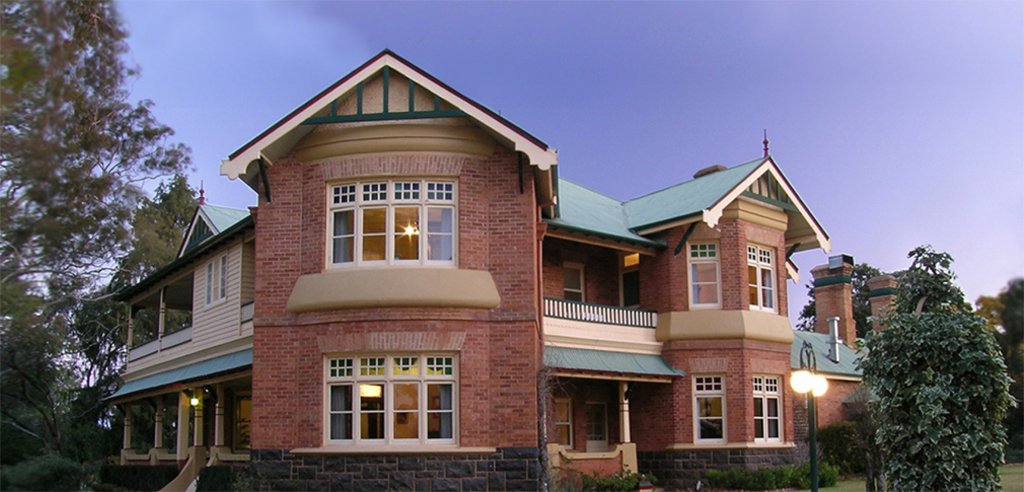 Blair Athol Estate
The Plan
Note: There will only be places for a maximum of between 10-14 couples and spots are filling already.
Leave Brisbane before mid-morning on the Friday aiming to get to Warwick and allowing enough time for a decent break at the cafe at Warwick where the Morgan Park sprinters usually go.
Refuel before heading off to Inglewood for lunch. There is a great pie shop there as well as a good cafe. Those who didn't earlier, can refuel here.
After lunch travel on to Inverell hopefully arriving a bit after mid-afternoon. Accommodation at Inverell will have to be split between two locations depending on the total numbers coming.
The primary accommodation will be at Blair Athol Estate, about five minutes drive north-west of the town centre. This is a fantastic restored Edwardian mansion. A recent addition is a day spa facility. Prices are good and the facility will accommodate seven couples. The day spa may be used by all who attend. Relax, laze around the spa or do whatever you fancy for this afternoon.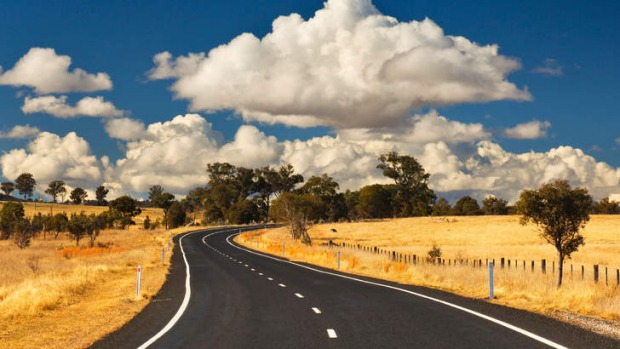 Please note that the Blair Athol Estate places are almost fully booked already. Overflow accommodation will be at the Inverell Terrace Motor Lodge. Pricing is similar. Both venues have breakfasts for what seems to be a reasonable extra charge.
It has been recommended that we go out to dinner at The General Merchant, a restaurant in the centre of town. It also does breakfast. Please inform us of any dietary requirements, allergies when making your booking.
The roads from Brisbane to Inverell are standard Queensland country. The road from Inglewood down through Texas across the border is a little bumpy in places but quite okay for Lotus. Once we get over the border past Texas the roads down to Inverell are great.
On Saturday after breakfast at our respective accommodations we regroup and go to the National Transport Museum just on the south side of town. It is a terrific museum and well worth a visit.
After that we drive to Uralla over some fantastic roads full of undulations, twists and straights. Uralla has some great cafés for lunch and a really nice craft brewery that we can go to for some tastings.
We then head to Tenterfield where we may need to split accommodation between the fabulously restored art deco The Commercial Boutique Hotel and Jumbuck Motor Inn. The Commercial has a big lounge area with lots of nice Chesterfields where we can sit around in front of the fire. Dinner that night in the dining room at the hotel. Really great menu.
On Sunday we take a walk around town. It is quite pretty and worth spending a bit of time. It also has a great railway museum at the now closed Tenterfield railway station.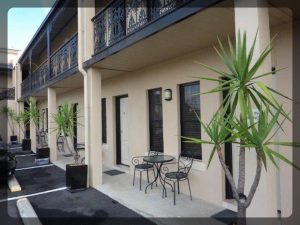 Return to Brisbane at leisure down the New England Highway.
Accommodation Details
Blair Athol Estate
37 Blair Athol Road, Inverell NSW 2360
Phone: 02 6722 4288 – Mobile: 0414 525 092 – Email
Inverell Terrace Motor Lodge
28 Warialda Road, Inverell NSW 2360
Phone: 02 6722 5200 – Email
The Commercial Boutique Hotel
288 Rouse Street, Tenterfield NSW 2372
Phone: 02 6736 4870 – Email
The Jumbuck Motor Inn
141 Rouse Street, Tenterfield NSW 2372
Phone: 02 6736 2055
Contact: Ken Philp on 07 3378 0639 or Email
Keep these dates free…
---
Motor Racing Event
DTC
Sunday 29 April 2018
Sunday 1 July 2018 – ICC Round
Sunday 5 August 2018
---
Motor Racing Event
ICC Porsche Club Qld Sprint/Regularity at Qld Raceway
Saturday 1 September 2018
Details TBC
Display Event
Cars & Coffee
1st Saturday of the month – Turbo Drive Coorparoo
3rd Saturday of the month – 34 Goggs Road Jindalee
6am-midday approx.