24 Oct
"Spring Has Sprung"
………………………..
Day Run
for lunch at
Forest Hill
11 Dec
Christmas Party
………………………..
Greek Club
West End
Members & Partners
"Spring has Sprung"
Sunday, 24th October 2021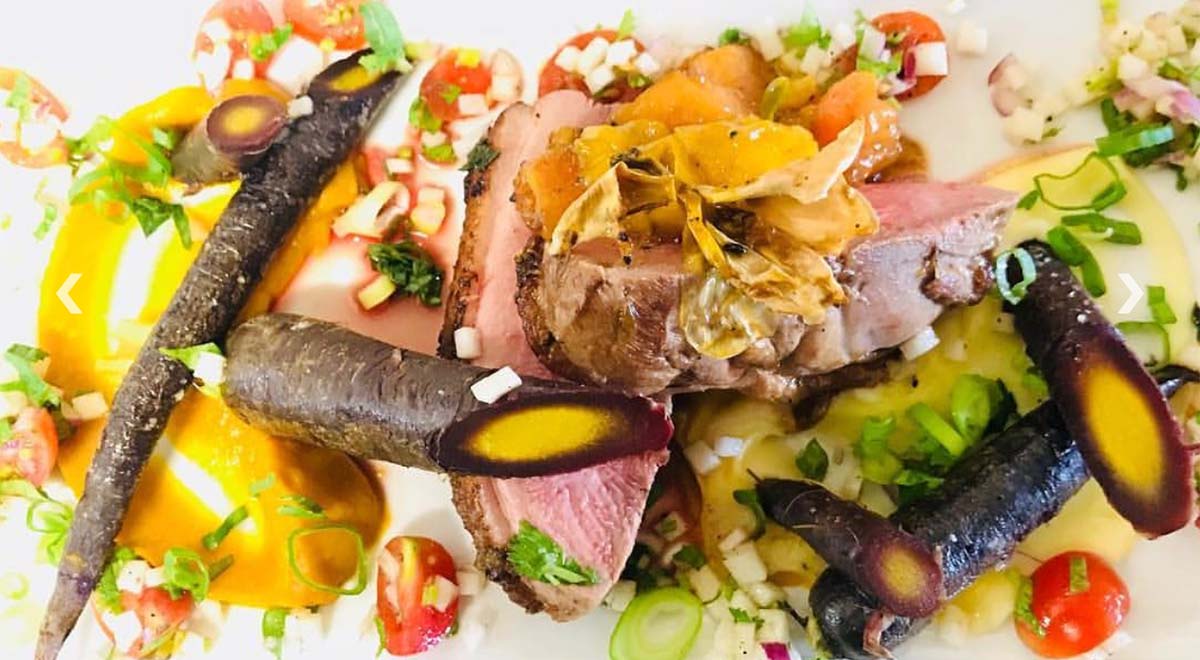 Spring has sprung, the grass has riz
I wonder where da boidies is?
Some say the boid is on the wing, but that's absoid
Da wing is on the boid.
– Anon but someone possibly from The Bronx and likely barely functionally literate.
Mickey's big hand is on October and his little hand is on Spring so it must be time for a drive in our cars.
Let us celebrate the emergence of flowers, leaves and chirpy things from their eggs, and of course our colourful (apologies to primer grey top-coated cars) Lotus.
Our proposed bonne voyage will take us and our vehicles on some windy roads into the hills of Brisbane Ranges and beyond to Esk for an invigorating coffee, and then further to the main range north of Toowoomba.
The final stage of the drive with take us east down the range and on to the sunny hamlet of Forest Hill to a lovely café in a post office. The meals here are delicious and well presented.
Brief itinerary and timetable
0745 Rendezvous and sign on at The Gap Park 'n' Ride
0805 Depart the Park 'n' Ride
0945 Arrive Angie's Country Café, 85 Ipswich St, Esk for a coffee and snack  – menu here
1045 Depart Esk
1220 Arrive Forest Hill
1230 Lunch at Café 4342 Post Office Café, 40 Victoria St, Forest Hill – café details and menu here
Instructions
The Gap to Esk (103 km, 1hr 38m)
Take Mt Nebo Rd Route 38 to Mt Glorious
Continue on Northbrook Parkway to the Wivenhoe-Somerset Rd.
Turn right on Wivenhoe-Somerset Rd and proceed north to T intersection with Esk-Kilcoy Rd.
Turn left onto Esk-Kilcoy Rd and follow this road until you meet the Brisbane Valley Hwy.
Turn left onto to Brisbane Valley Hwy and travel south a short distance until you reach Esk.
Angie's Country Café is on your left just after the intersection with Route 85 Esk-Hampton Rd. We will be taking the Esk-Hampton Rd so turning right on this road and parking on the LHS of the road not far from the intersection and walking to the café would be an efficient thing to do.
Esk to Forest Hill (129 km, 1hr 37m)
Proceed along Esk- Hampton Rd until you reach the New England Hwy at Hampton.
Turn left on the New England Hwy and travel south for approx. 20 mins, 24.4 km to Murphy's Creek Rd. If you go over the Toowoomba Bypass you have gone to far. You have really gone too far. You need to apologise. Buy her some flowers, say you're sorry and hope that she forgives you.
Turn left onto Murphy's Creek Rd. Travel for approx. 17 mins, 21 km to reach the intersection with Postmans Ridge Rd on your left. Follow Postmans Ridge Rd for approx. 4 km until you reach the intersection with the Warrego Hwy.
Turn left onto the Warrego Hwy and travel easterly for approx. 17 mins, 27 km to a right turn into Moroney Rd.
Turn right onto Moroney Rd and follow it for approx. 2 kmsuntil a T junction with Crowley Vale Rd.
Turn right at the T and travel south for approx. 2 km to a T intersection with the Gatton-Laidley Rd.
Turn left at the T onto Gatton-Laidley Rd and follow it for you guessed it for another 2 km to the Forest Hill-Fernvale Rd T intersection.
At the T turn right onto Forest Hill-Fernvale Rd and follow it for about 1 km into Forest Hill.
Follow the road around to the right at the railway line and then left across the railway line.
After the railway line follow the road right then left whereupon the main street of Forest Hill is encountered.
Keeping on the main drag you will find the lunch destination, Café 4342 aka the Forest Hill Post Office Café on your left only a 100 metres or so from the left hand bend after the railway line.
Park in the street and proceed in an orderly manner to the café. The owners, Richard and Heather, and their serving wenches and swains will be ready to provide you with drinks and sustenance.
Instructions home
Forest Hill is just off the Warrego Hwy approx. 48 km from Ipswich CBD. If you reverse your direction coming in, cross the railway line and keep to the Forest Hill-Fernvale Rd you will meet the Warrego Hwy. All of you are sufficiently intellectually gifted to be able to navigate your way home from there.
Bon voyage and thanks for coming! – Rob Preslmaier.
LOTUS
2021

2022 TASMANIA
NOTE: Now postponed until February 2022
The next biennial event is being hosted by CLA NSW and will now be run during February 2022 in Tasmania.
Currently, the event will look like this:
We will catch the Spirit of Tasmania to and from Melbourne. Accomodation and some but not all meals will be pre-booked, giving flexibility to everyone to group up as they wish for lunch and dinner most days,
The broad itinerary is:
Late February – Arrive Devonport, drive through to Hobart. Based in Hobart, with day trips to e.g. Bruny Island, Coal Valley Wineries, RIchmond, Wineglass Bay etc. Then based on the west coast (probably a night in Strahan and a night near Cradle Mountain).
Last night in Launceston, with day trips to the north east, east or just chlling around Launceston.
A comprehensive road book with suggested routes, things to see and do, timings etc will be developed to allow everyone to decide how they would like to spend their days.
There will not be a track event, and therefore no need to bring helmets suits etc.
Pricing is still being nailed down, but indicatively it likely to be in the order of $1-2k per person for the ferry, accomodation and one or two dinners. On top of that you will need to budget for fuel, costs to get to and from Melbourne, and other meals not included.
If you would like to be kept informed as we progress planning, please drop a line to Anne at the email below.
Cars & Coffee
1st Saturday of every month – Turbo Drive, Coorparoo
3rd Saturday of every month – Taigum Square, 217 Beams Rd, Taigum
6:30am-midday approx.
2nd Sunday of every month – Cnr Main St & Kath Fitzgerald Drive, Samford
7:30am-midday approx.
---
Cars, Bikes & Coffee
Second Sunday of every month – Colleges Crossing, Ipswich
8:30am-midday approx.