28 Jun 2020
Day Run
………………………..
Scenic Rim
Fernvale
Numbers are limited
18-19 Jul 2020
Porsche Sprint
………………………..
ICC Round 2
Morgan Park
Warwick
1-2 Aug 2020
B Series Rd 3
………………………..
Morgan Park
Raceway
Warwick
Scenic Rim Sunday Drive
Sunday 28th June 2020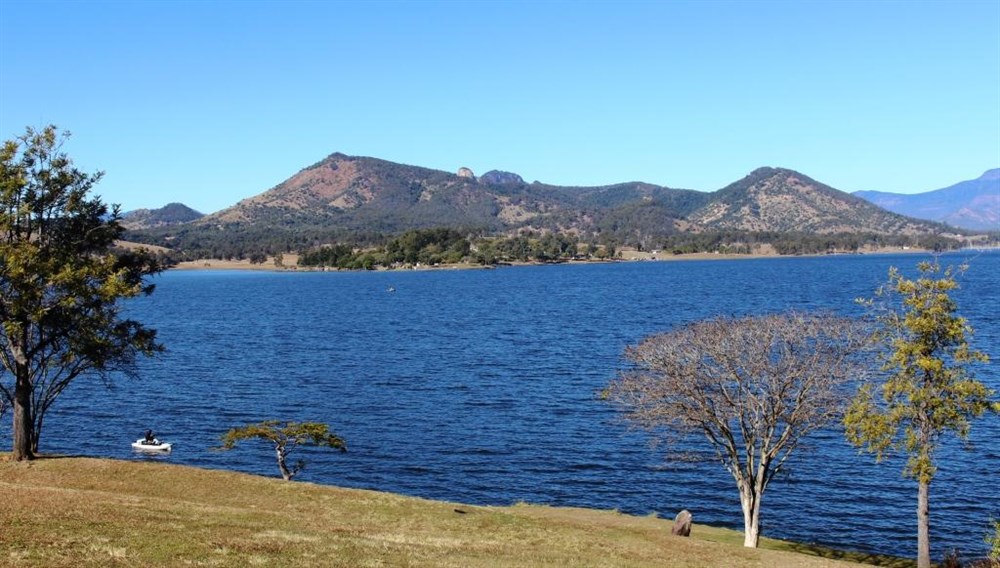 This being the first official club run since the lock down…
the organisers have considered health and social distancing measures to ensure this event is safe for our members. As such you will notice the structure and stops are slightly different. If there are many cars for this run, we will separate them into groups of 8 -10 cars each, setting groups off at 15 minute intervals.
Rundown
MEET: 8:45am at Fernvale for 9:00am departure.
We will meet on the main road by the park across from the bakery. This is an open space so we can ensure the 1.5m distancing rules.
FIRST STOP: Approx. 10:15am for Morning Tea at Aratula.
This location provides several options for a cuppa and snack, so we can break up into smaller groups. There are sit down options here, but we may need to do a takeaway and hang around the parked cars.
FINAL STOP: 12:30pm BYO Picnic Lunch at Moogerah Dam (pictured above).
We can use the grounds to spread out and enjoy lunch. This area can be busy so please bring chairs, blankets and anything else you may need for a comfortable picnic. Also bring along your lunch, like we used to in the "Olden Day Runs". There is takeaway food available onsite, but the lines will be long. Alternately you can stock up for lunch at the morning tea stop.
It is essential to RSVP.
Porsche Club Sprint
18-19 July 2020

ICC Round 2
This event will be held under the International Sporting Code of the FIA and the National Competition Rules of Motorsport Australia including Return to Race protocols – Permit No. 420/1907/01.
Entries will only be accepted with full payment and all details on this registration accurately completed, including a valid club membership number. All fees include GST.
Licences: Drivers must hold a current Motorsport Australia Speed level 2 (or better) and must provide details of such as part of the on-line registration process.
Acceptance of Entries: Entries will be accepted in order of receipt. The Organisers reserve the right to refuse an entry without giving a reason in accordance with NCR 83.
You must read the Supplementary Regs and the Competitor and/or Driver Disclaimer on the Porsche Club website (link below) before submitting this registration.
NOOSA HILL CLIMB
15-16 August 2020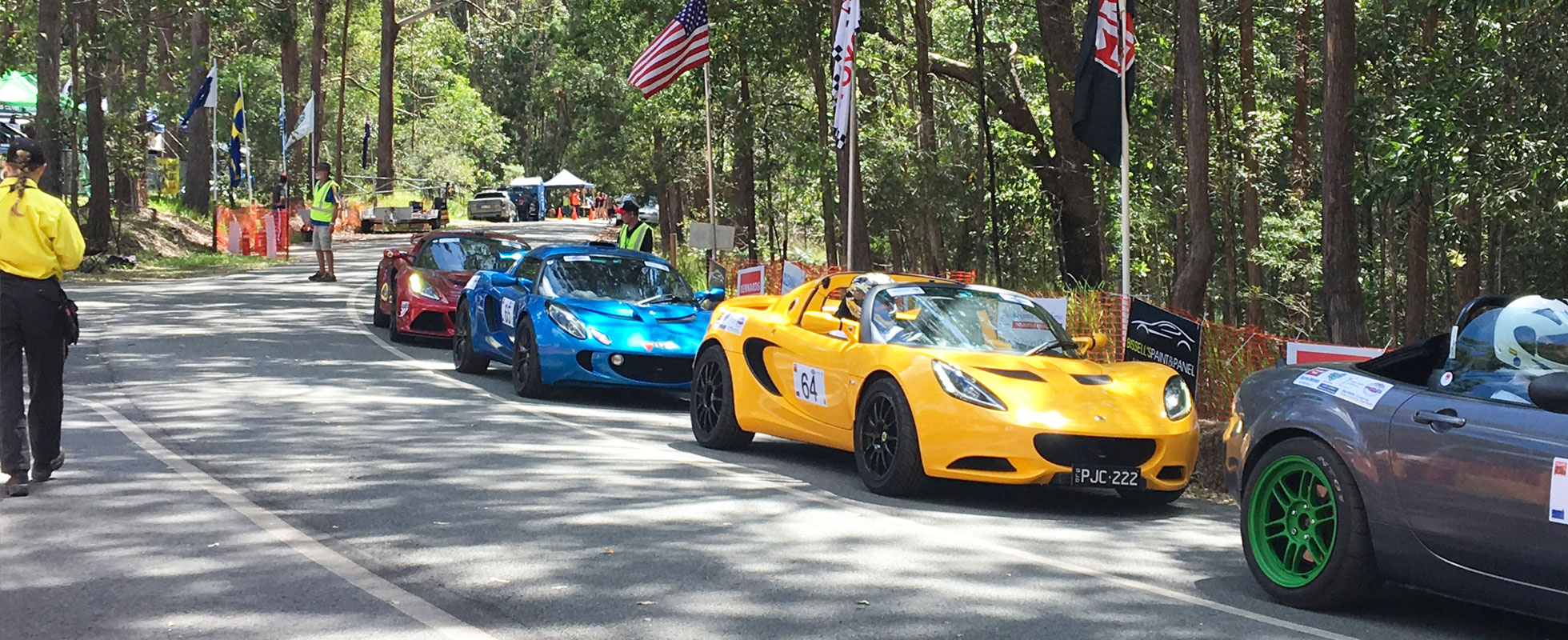 All classes catered for including Historic & Contemporary, Speed & Regularity, Racing, Sports and Touring.
Noosa Hill Climb – Winter Challenge is held on Gyndier Drive Tewantin and consists of a track with 14 corners winding through National Park. The event draws competitors from all across Australia which guarantees to keep spectators entertained with the thrills and spills of close competition to be the fastest car to the top.
The Noosa Hill Climb is classed as one of the premier Hillclimb events in Australia.It has attracted such notables as Vern Schuppan, Kevin Bartlett, Dick & Steve Johnson and Glenn Seton just to name a few. With such a broad range of makes and models competing such as the Skelta, XU1s, Minis, Fiats, GTs, Jags, Open Wheel Hill Climb Specials plus the Touring Car Masters cars.
Go to the website for details.
PLEASE NOTE – Due to Covid 19 Restrictions, further information regarding spectator access will be released closer to the Event.
LOTUS 2021 TASMANIA
February 2021
The next biennial event is being hosted by CLA NSW and will be run February 2021 in Tasmania.
Currently, the event will look like this:
We will catch the Spirit of Tasmania from Melbourne on the evening of Saturday 20th February 2021.
We will catch the return ferry on the evening of Saturday 27th February 2021.
Accomodation and some but not all meals will be pre-booked, giving flexibility to everyone to group up as they wish for lunch and dinner most days,
The broad itinerary is:
Sunday 21st February – Arrive Devonport, drive through to Hobart
Monday 22nd – Wednesday 23rd February – Based in Hobart, with day trips to e.g. Bruny Island, Coal Valley Wineries, RIchmond, Wineglass Bay etc
Wednesday 23rd – Friday 25th February – Based on the west coast (probably a night in Strahan and a night near Cradle Mountain)
Friday 25th February – Last night in Launceston, with day trips to the north east, east or just chlling around Launceston
A comprehensive road book with suggested routes, things to see and do, timings etc will be developed to allow everyone to decide how they would like to spend their days.
There will not be a track event, and therefore no need to bring helmets suits etc.
Pricing is still being nailed down, but indicatively it likely to be in the order of $1-2k per person for the ferry, accomodation and one or two dinners. On top of that you will need to budget for fuel, costs to get to and from Melbourne, and other meals not included.
If you would like to be kept informed as we progress planning, please drop a line to Anne at the email below.
Cars & Coffee
1st Saturday of every month – Turbo Drive, Coorparoo
3rd Saturday of every month – 34 Goggs Road, Jindalee
6am-midday approx.