9 May 2021
LCQ DTC
………………………..
7:30 am
Lakeside Park
Kurwongbah
5 Jun 2021
Track Day
………………………..
SCMSC
Lakeside Park
Ph 0413 616 169
25-28 Jun 2021
Grand Tour
………………………..
Touring SE Qld &
Northern NSW
4 days, 3 nights
Grand Tour 2021
25-28 June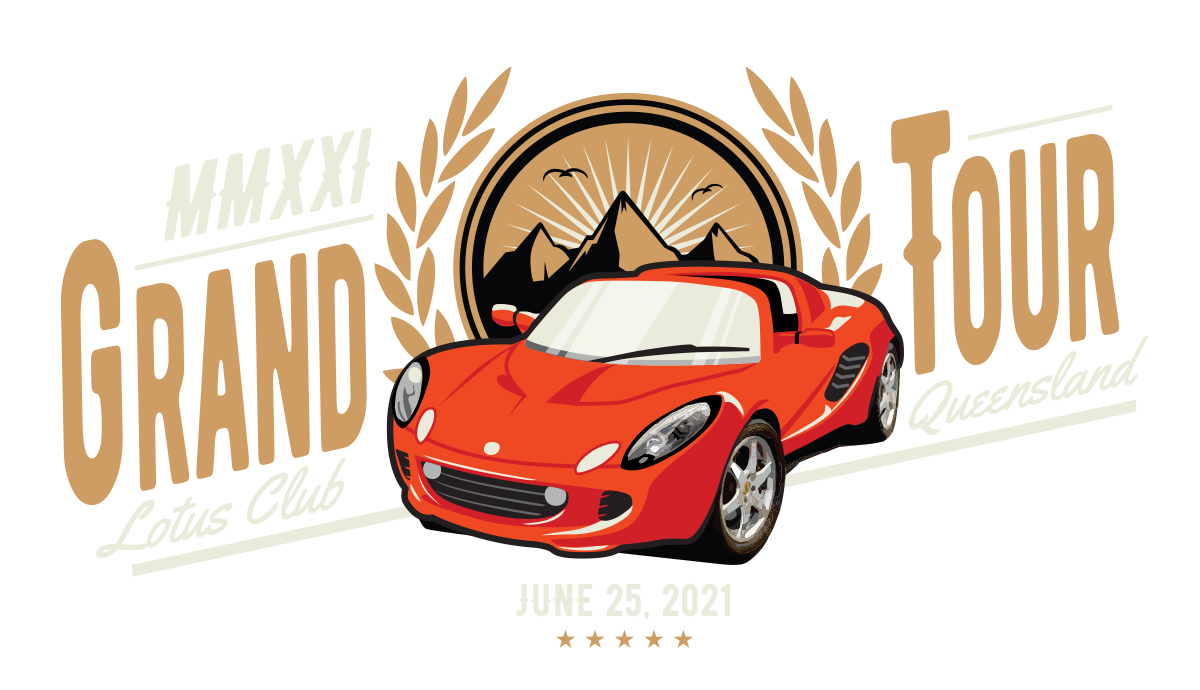 Winding Roads & Waterfalls
The Plan
Day 1:
Beaudesert – Mt Lindesay – Kyogle – Grafton
CLA members who join us from Sydney will drive direct to Grafton and meet us at the motel but you are welcome to start with us in Beaudesert if you want.
Day 2:
Grafton – Nymboida Valley – Dorrigo – Coffs Harbour
Day 3:
Coffs – Bellingen – Dorrigo – Waterfall Way (driving right up to a few of the waterfalls) – Armidale
Day 4:
Armidale to home
For Qld runners I suggest New England Hwy but there are some options to get to Brisbane – your choice.
The Roads
All bitumen. I have avoided highways and have got us on backroads as much as possible. Yet again all are great Lotus roads, even the main road bits (which are mostly not busy anyway). Some of them are the best Grand Tour roads yet and are all perfectly fine with my Europa.
These are some of the best long-flowing mountain climbs I have ever driven through with lots of twisty sections (one about 80km long).
We will be taking in some absolutely beautiful scenery with spectacular spots to smell the roses and have photo ops. Few of you will ever have been on many of these roads so there will be lots of exploring and new experiences.
The aim is to finish each day by around 3:45/ 4:00 pm to allow time for a relaxing drink, relive the day's drive, talk Lotus, or have a look around the town. There will be something each day for the drivers and the passengers.
Venues
Motels
Again trying to get in the $130 – $155 per night for a double room range. Family rooms will be booked again for those who need them.
We will again be eating well at all morning tea, lunch and dinner venues.
Costs
Yet to be finalised – I first need to know numbers of runners but expect them to be around last year's again give or take a bit. Some prepayments in full will have to be made for motels and some dining venues. Details tba.
Charities we will be supporting this year
Still being worked out but President Steve and I have several cunning plans in the pipeline to extract money to go to very worthwhile causes in places we will travel through as per our Club's community giving policy. You will be again compelled to voluntarily donate along the way.
What you need to do to secure your spot
***SOLD OUT***
This will be a great event and the Committee and I really look forward to seeing you there. Sydney starters need to nominate meeting with us at Beaudesert or Grafton.
Cheers, Ken Philp
LOTUS
2021

2022 TASMANIA
NOTE: Now postponed until February 2022
The next biennial event is being hosted by CLA NSW and will now be run during February 2022 in Tasmania.
Currently, the event will look like this:
We will catch the Spirit of Tasmania to and from Melbourne. Accomodation and some but not all meals will be pre-booked, giving flexibility to everyone to group up as they wish for lunch and dinner most days,
The broad itinerary is:
Late February – Arrive Devonport, drive through to Hobart. Based in Hobart, with day trips to e.g. Bruny Island, Coal Valley Wineries, RIchmond, Wineglass Bay etc. Then based on the west coast (probably a night in Strahan and a night near Cradle Mountain).
Last night in Launceston, with day trips to the north east, east or just chlling around Launceston.
A comprehensive road book with suggested routes, things to see and do, timings etc will be developed to allow everyone to decide how they would like to spend their days.
There will not be a track event, and therefore no need to bring helmets suits etc.
Pricing is still being nailed down, but indicatively it likely to be in the order of $1-2k per person for the ferry, accomodation and one or two dinners. On top of that you will need to budget for fuel, costs to get to and from Melbourne, and other meals not included.
If you would like to be kept informed as we progress planning, please drop a line to Anne at the email below.
Cars & Coffee
1st Saturday of every month – Turbo Drive, Coorparoo
3rd Saturday of every month – Taigum Square, 217 Beams Rd, Taigum
6:30am-midday approx.
2nd Sunday of every month – Cnr Main St & Kath Fitzgerald Drive, Samford
7:30am-midday approx.