For a more comprehensive list of LCQ events please see our Calendar
Club Run
Stanthorpe Brewery & Wine Run
23-25 AUGUST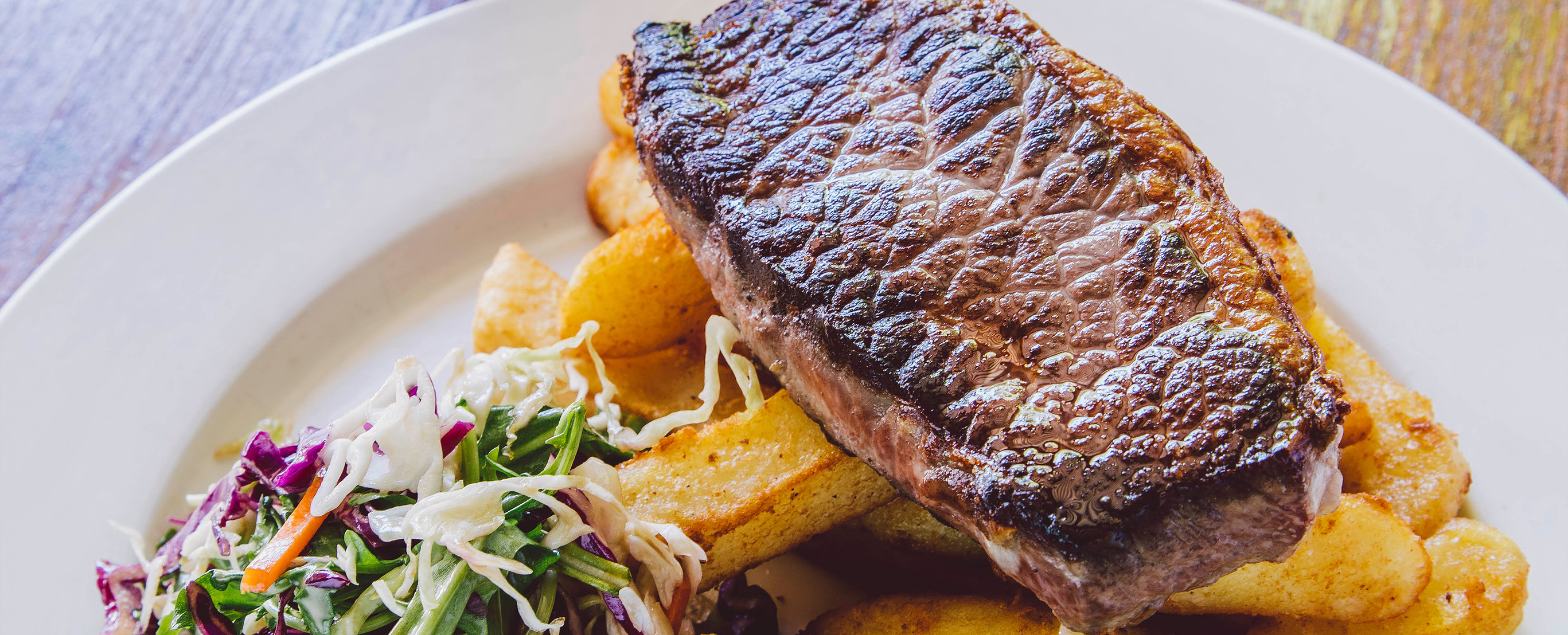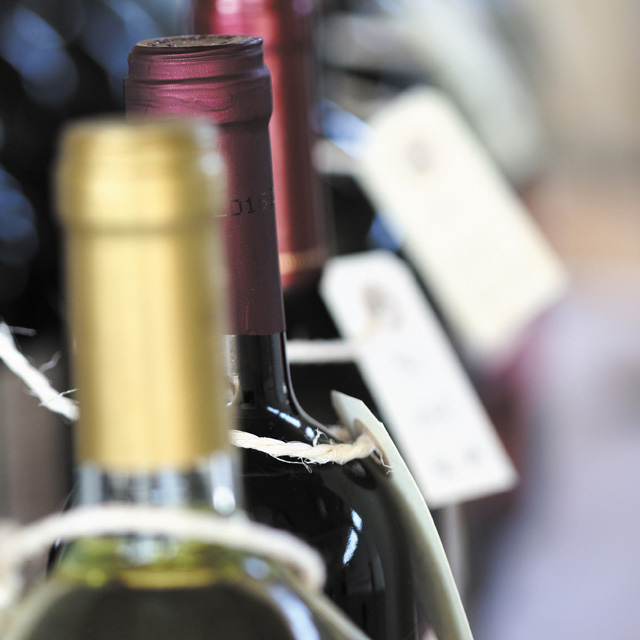 A wine tour around the Stanthorpe area with two overnight stays and a visit to the wonderful Granite Belt Brewery.
If you missed the Tenterfield/Inverell run earlier last year you'll be kicking yourself even harder if you let this one slip. Some minor details are being finalised, please stay tuned.
Accommodation at:
The Vines Motel
2 Wallangarra Rd, Stanthorpe Qld 4380.
PLEASE NOTE: Numbers limited to 24 couples. First in first served!
The Vines have given us a discounted rate of $130 per night (normally $141). $170 per couple per night if you wish to include their full buffet breakfast. They will only do one bill for large group bookings so we need to collect $200 per room deposits payable to the LCQ account. $200 per room payable by 24th June.
Full payments must be made – non refundable by the 1st August.
Please pay your $200 deposit into:
Lotus Club Qld Inc
BSB: 633000
ACCOUNT: 119108751
REF: Stan & your name
Itinerary
Friday: Meet at Marburg for morning tea then drive towards Ma Ma Creek for a fabulous run up the Great Dividing Range, then on to Stanthorpe for lunch. Afternoon time is free until we meet up for dinner at Anna's, a fabulous Italian restaurant.
Saturday: We will be taking The Strange Bird Wine Tour by bus with stops for morning tea and lunch along the way. Dinner tonight will be at the Granite Belt Brewery.
We have organised good buses, knowledgeable guides and a good selection of wineries mixed with some trips to one or two craft food shops, all with lunch thrown in. Pricing is still being discussed but an indicative figure is $95pp for the full day tour (mid morning to approx. 4:00pm) including lunch and bus shuttle to dinner at Granite Belt Brewery (but excluding your purchases of food at craft foodie places we might visit and wine you buy at cellar doors). More info to come soon.
Sunday: Return home via Warwick along the gloriously scenic drive of The Head Road. Stop for morning tea at Spring Creek Cafe at the top of the Head then down the mountain to Mt Alford and Boonah, then Brisbane.
When: 10am, 23rd-25th August 2019
Meet: At Marburg for morning tea. Location TBC. We will leave at approx. 11:00am.
Contact: Ken Philp email
Please email your booking asap as places are strictly limited to 24 couples only. No bookings can be taken after the 24th June deadline. Half of the 24 maximum places have now been taken, so as per the old union and ALP saying, sign up early and sign up often.
Open Run
Kidney Kar Rally – August 2019

Kidney Health Australia are running their annual Kidney Kar Rally where rally teams travel thousands of kilometres across the beautiful Australian countryside with one ambition – to change the lives of children and young people affected by kidney disease.
The rally is not a race but a test of skills. It is for those who want to have an adventure with mates who crave something different, something memorable, but most importantly, it's for those who want to raise much needed money for kids who do it rough.
Following the traditions of the Australian reliability trials from the 1970s, the Kidney Kar Rally is the best way to enjoy time travelling with fellow rally car lovers through stunning Australian scenery.
When: Friday 09 Aug 2019 – Saturday 17 Aug 2019.
Where: Port Macquarie to Armidale via Capricorn Coast.
Price: From $275 per vehicle and $1,200 per person
The Vehicle and Participant entry fees paid on registration covers the cost of delivering the Kidney Kar Rally. That's why we ask participants to fundraise as well, so the funds donated go towards Kidney Kids programs.
More: Website or Email
Open Run
AHMF National Motoring Festival
28th March to 3rd April 2020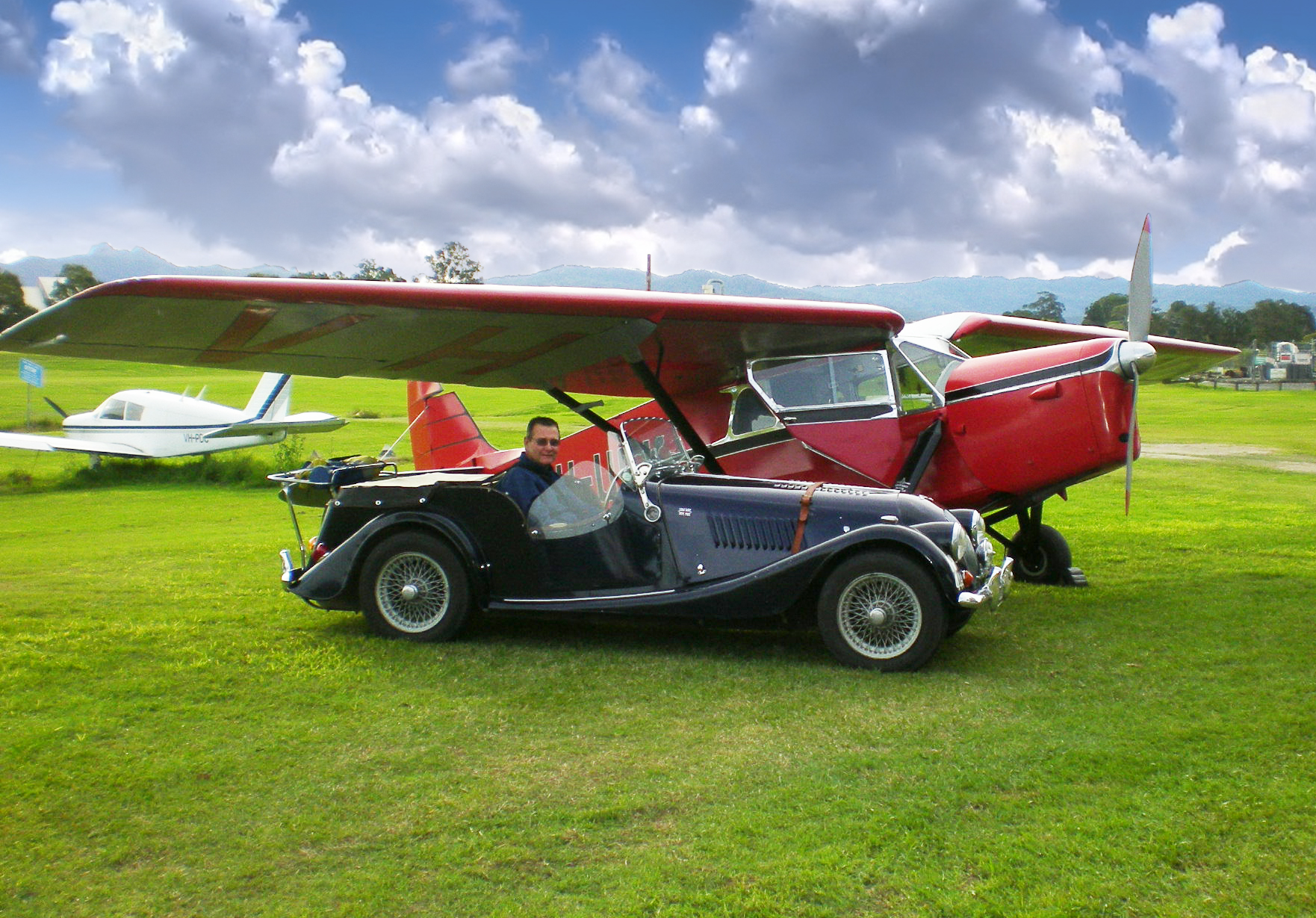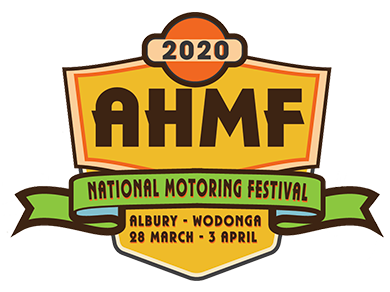 A low-cost fun event for all of the family.
The 2020 AHMF National Motoring Festival takes place around the Albury/Wodonga area and is a regular event open to veteran, vintage and historic vehicles over 25 years old. It is estimated to have 800 to 1000 vehicles entered and includes cars, caravans and commercial vehicles.
Enter by end of June 2019 and you will go into the draw to win free accommodation for the entire event. More details.
Enter: At the website: ahmf.org.au/2020Tour or by email: 2020Tour@ahmf.org.au
When: 28th March to 3rd April 2020
Contact: Christine Stevens 0419 789 151 or email
About the Australian Historic Motoring Federation Inc (AHMF).
Queensland clubs are members of QHMC. QHMC and the other state and territory councils are, in turn, members of Australian Historic Motoring Federation Inc (AHMF).
Australian Historic Motoring Federation Inc (AHMF) is the national peak body for all historic motoring in Australia. The AHMF is a federation of most of the state and territory based motoring councils. These councils represent 1000+ historic motoring clubs and host to 100,000 motoring enthusiasts across Australia. AHMF aims to provide representation for the historic vehicle movement on a national basis to government departments, Australian organisations and business and internationally to other national historic motoring bodies.
Open Run
TARGA CLASSIC RALLYE – 26 April to 5 May 2019
Calling all Classics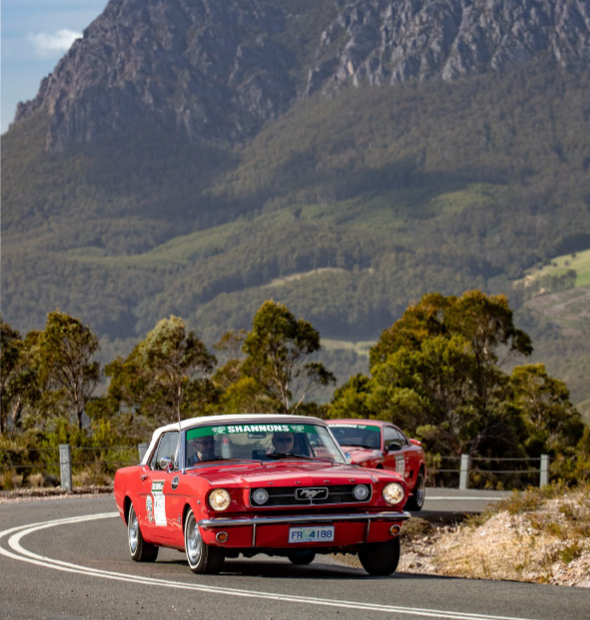 The new Shannons 'Classic Rallye' is restricted to vehicles over 30 years old and/or H-plated vehicles in each state.
There will be a minimum of 20 stages with free time each afternoon and stopovers at interesting Tasmanian tourist destinations.
Arrival a day earlier, finishing up with a special Shannons Rallye Presentation Dinner at our Rallye co-ordinators property in amongst his collection of 30 vintage/classic cars.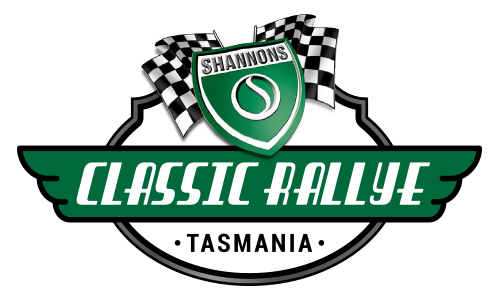 The Shannons Classic Rallye is limited to 40 vehicles.
When: 26 April to 5 May 2019.
Details: Download the brochure / entry form
Regular Events
Display Event
Cars & Coffee
1st Saturday of the month – Turbo Drive Coorparoo
3rd Saturday of the month – 34 Goggs Road Jindalee
6am-midday approx.