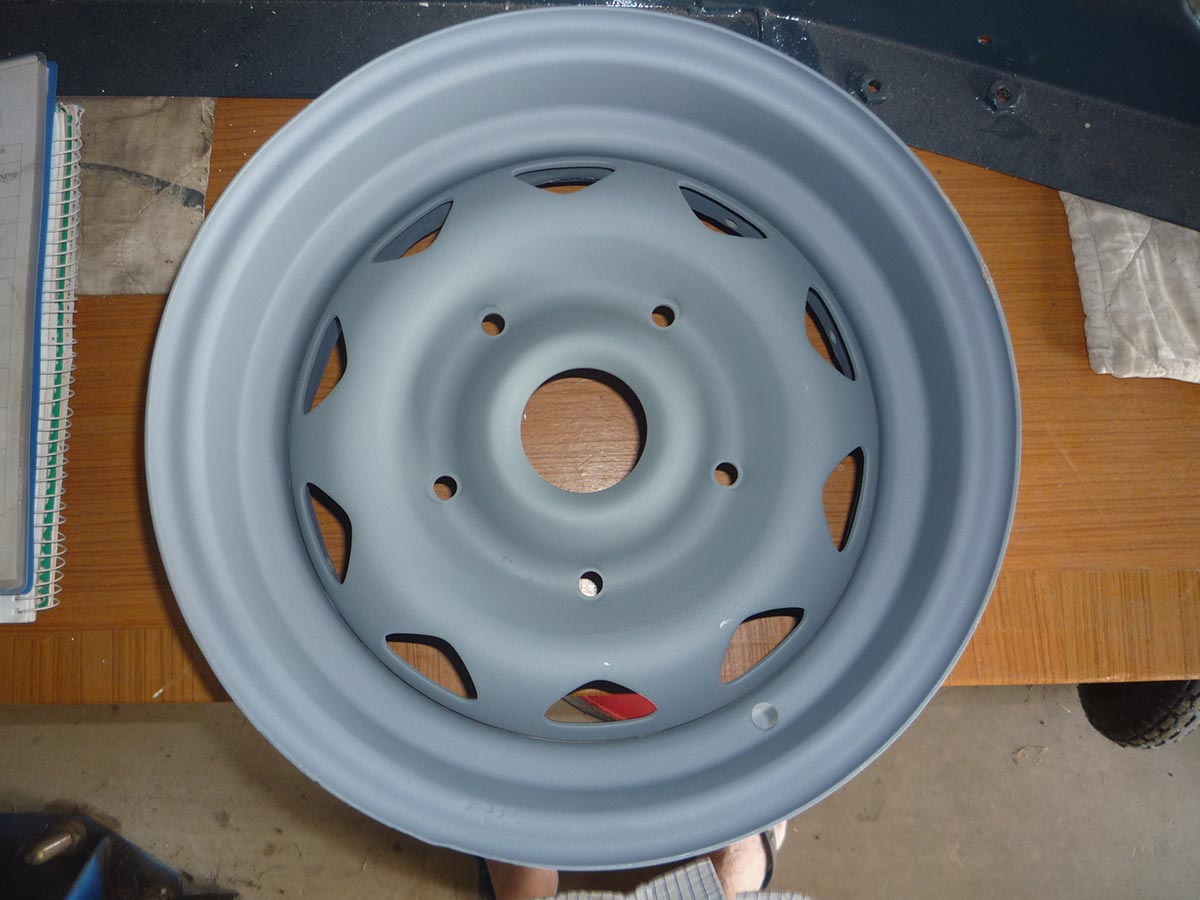 One Elan +2 steel wheel rim
5.5″*13J with ET15mm positive offset (or 95mm offset from rim hub side).
Sound condition.
$50
Contact Ian Loxton
Phone: 07 4939 7334
Posted: 14 March 2021
For sale: Fully equipped Rover Elise Engine & Transmission etc
This excellent package originated from Barry Malour / John Flynn and has travelled 50,000 km.
It includes fully equipped engine, transmission, half shafts, exhaust, engine mounts, ECU and clutch slave cylinder. This is a great insurance policy.
$1,500
Firm
Contact Mal Kelson
Phone: 0434 146 409
Email
Posted: 19 February 2021
1998 Caterham Super 7 Supersport
Caterham K-Series 1600cc DOHC 16 valve engine produces 133 bhp (99kw) at 7800 rpm. Only travelled 56,936 km.
Caterham Supersport upgrade = A$8000
Ford Sierra 5 speed gearbox
De Dion rear suspension
9 inch disk brake on all 4 wheels
Rack and Pinion steering
Adjustable Spax coil over shocks absorbers
Full Caterham wet weather roof, side doors, side wind deflectors and custom made Half Roof and side screens
New (4) Dunlop Direzza tyres fitted 18 November 2020
Car is in excellent condition with RWC, has been meticulously maintained, weight only 570kg. Full logbook history and details of services and maintenance since new included. Vehicle has low volume compliance approval plate. Build date 1/98. Currently Queensland road registered with Queensland Personalised plate. Located in Upper Mount Gravatt, Qld.
$56,500
No time wasters, only genuine buyers please, and no low ball offers
Contact Daryl
Phone: 0418 711 227
Posted: 13 January 2021
2005 Lotus Exige
0 to 100 in around low 4 secs
Some specs below, but I can get a lot more if anyone needs it.
6 speed manual
Colour – Chrome Orange.
Remote Central Locking.
Speedo – 85,918 kms.
244rwhp + weighs appox 900kg = approx. 355bhp!!!
Aircon very good.
$75,000 ono
Contact Peter Dwyer
Phone: 0412 806 894
Email: Peter.Dwyer@pepsico.com
Posted: 13 August 2020
1970 Lotus Elan Series 4 FHC
This car was purchased new in Melbourne and consequently lived in Tasmania with just two owners from new. The car has covered only 43,000 miles from new and is in outstanding original condition. The last owner drove the car very infrequently, only covering 3500 miles in the last 30 odd years and it has never had an accident.
This Lotus was in remarkably original condition when I purchased it approximately a year ago. I took the car on as a project to restore in my retirement because of its originality. It has subsequently had a full refurbishment of body and mechanical. The car is totally original and has had no modifications done to it whatsoever despite a large maintenance file kept over the years. It also comes with original workshop manual, books and even the 8 track stereo and cassettes.
The engine was removed and head reconditioned and resealed. Gearbox and differential were removed and resealed, new clutch, brakes, windscreen rubbers and 2pak paint in its original colour, photo available. The interior is totally original and untouched. It also has powdercoated wheels and new tyres.
This car would suit a collector who wanted a totally original car with nothing to spend, just enjoy as it is an appreciating asset.
$60,000 ono
Contact Steve
Email: Steve.Budden@australianoffroad.com.au
Posted: 14 May 2019
Australian delivered 1988 Esprit Turbo
VIN: SSC082910JHA62334
One of 25 Australian cars that has not been on the salted UK roads, which means a lot less corrosion, rust and lower repair costs. Had the same owner since 2008 who has meticulously maintained and mechanically restored the car and comes with $50k+ of receipts. Engine, gearbox and differential rebuilt by Zagame Melbourne about 15000km ago. This Esprit is possibly the best 1988 car in Australia.
$57,000 ono
Contact Steve
Phone 0429 424 609
Email: steve@polardesign.com.au
Posted: 20 Mar 2019
4 x 13″ Minilite style wheels
Excellent condition. 4.5″ PCD by my rough calculation. Ford pattern? Bought for my Caterham 7 to do an Escort diff and hub and rear disc conversion but not needed as the car has now been sold. Tyres on them are throwaways.
$300.00
Contact Ken Philp
Phone AH: (07) 3378 0639
Email: kphilp2007@gmail.com
Posted: 27 Nov 2018