Items are for sale to all Lotus enthusiasts, not just LCQ club members. Place an ad by sending an email with your description, location and photos to the webmaster.
Advertising Charges
LCQ Web Site: LCQ members Free, Non-members $20.00
Magazine: LCQ Members Line Advert Free, with photo $10.00, Non-members Line Advert $10.00, with photo $30.00
BSB:
LCQ Bank Account BSB 633-000
Account No: 119108751
Or send cheque to: The Secretary, Lotus Club Queensland
16 Julia Street Fortitude Valley Queensland 4006
Note: LCQ accepts no responsibility for any errors or omissions.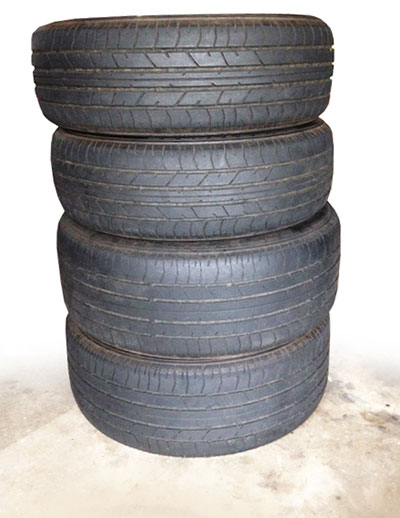 FREE!
Complete set 2005 Bridgestone Potenza Elise tyres for the person seeking complete originality. Front good tread, rear street legal.
Collect Brisbane.
Contact George Row
georgerow@iinet.net.au
Posted: 3 October 2017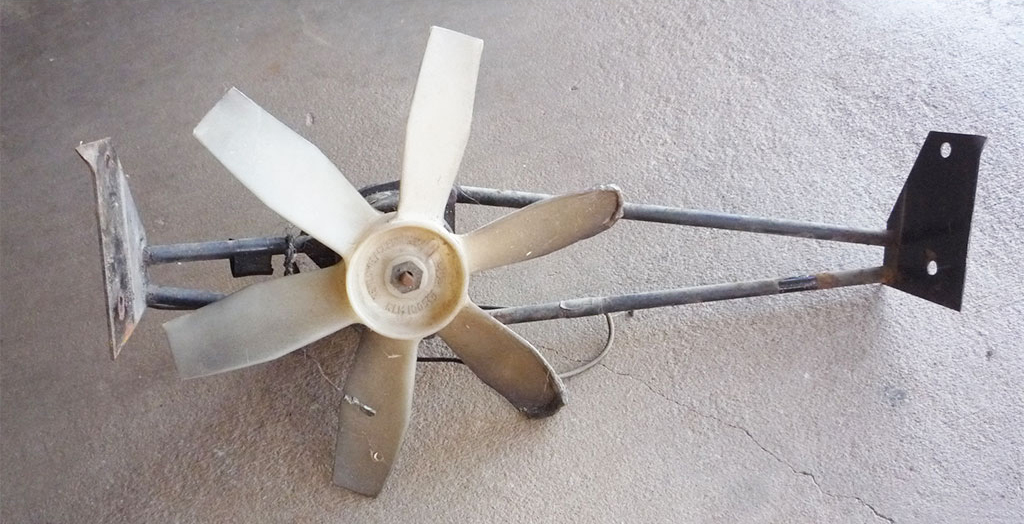 Lotus Elan +2 Original Thermofan assembly
Would suit buyer restoring a +2 to original
Part is surplus to restoration of my +2.
12V operating motor, fan blade would need replacement.
$50
Contact Ian
07 4939 7334
loxtoni@bigpond.com
Posted: 30 August 2017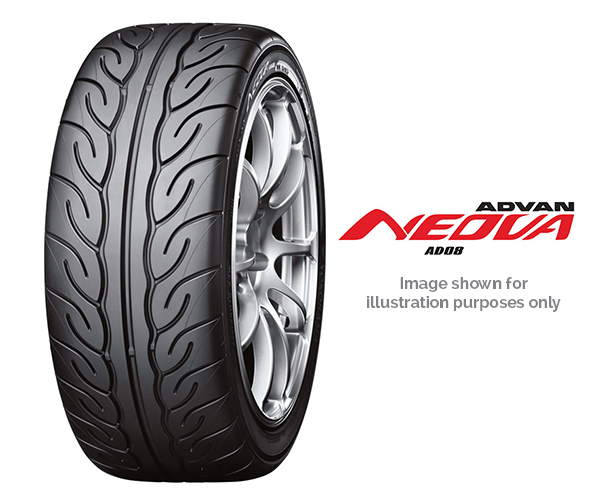 Yokohama Advan Neova Tyres
Complete set to suit Exige
205/45/16 x 2
235/40/17 x 2
Used once only for approx. 200km. Perfect condition. Pick up Sunshine Coast or Brisbane.
$900.00 ono
Contact Cam Anderson
0412 364 672
Cam@surepipe.com.au
Posted: 29 August 2017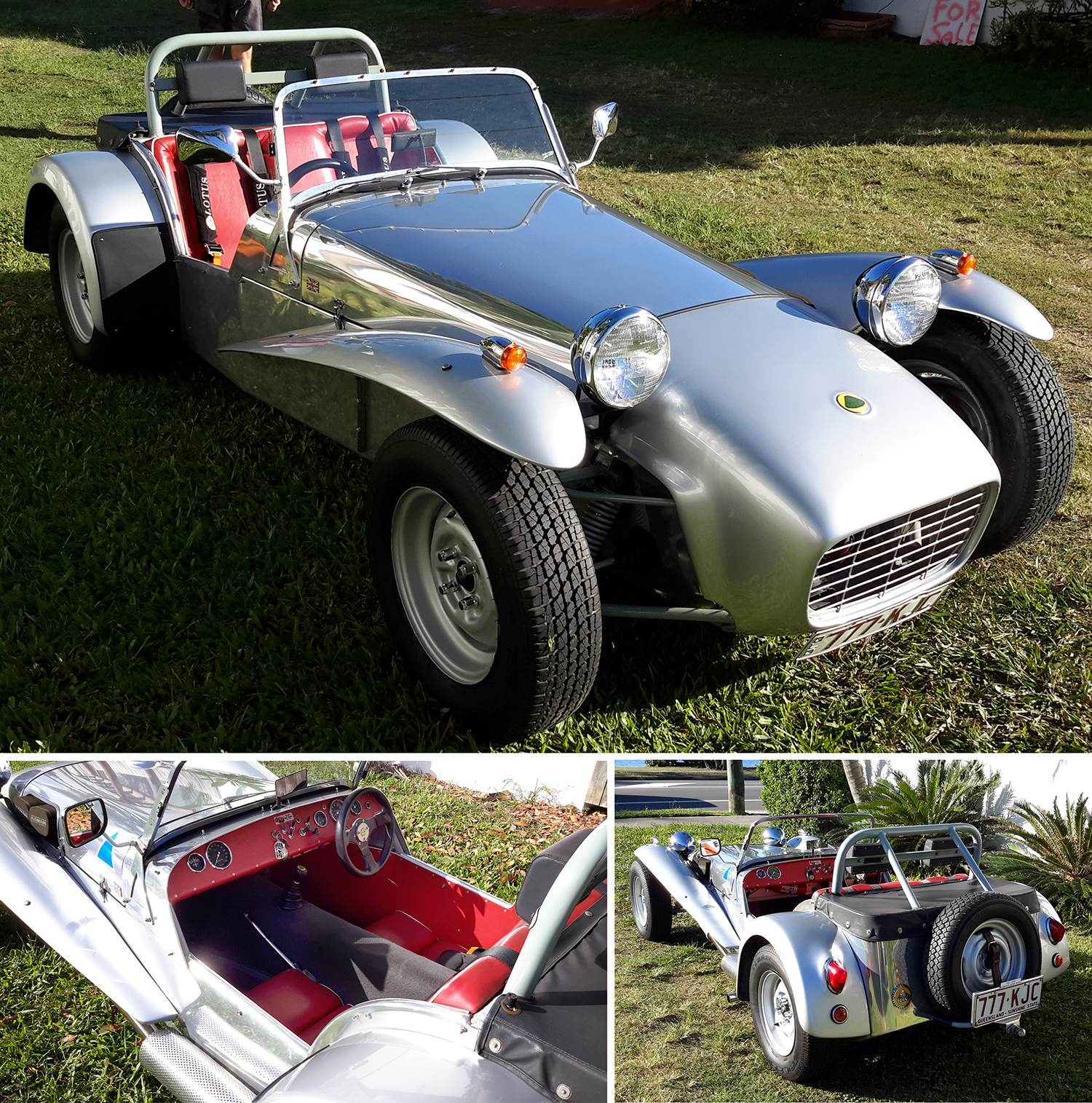 1963 Lotus Super Seven S2
Chassis No. 1370. In immaculate condition. Offers around $65,000.
Contact Phil Charles
After hours: (07) 54781480
philcharles50@outlook.com
Posted: 14 May 2017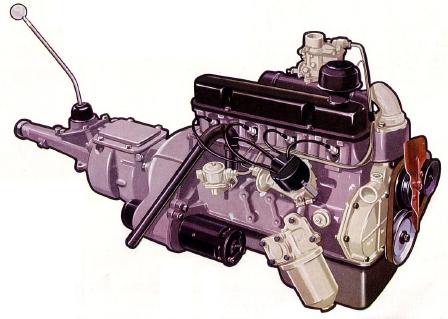 FOR SALE
• Three (3) only Ford 105E/109E Blocks – $1,000 ono the lot!
• Four (4) only Ford 105E/109E Heads – offers please
Contact Allan Conway
0419 756 896
aconway@bigpond.net.au
Posted: 20 March 2017
Rota Slipstream wheels with Kumho Ecsta tyres for Exige
I am looking for offers on the wheels that were on my Exige when I bought it. I don't need them due to the wide body progressing very slowly – budget is tight on the new build so anything sold will help!
They are Rota Slipstreams fitted with Kumho Ecsta tyres which are in very good condition. The wheels have quite a few scratches on the lips which were there prior to my ownership. The centres are painted black. Further I have a 2zz and gearbox I need to get rid of also from the n/a 2005 Exige.
Contact Ryan Dusters by messaging him on Facebook:
https://www.facebook.com/ryan.slect
Posted: 12 January 2016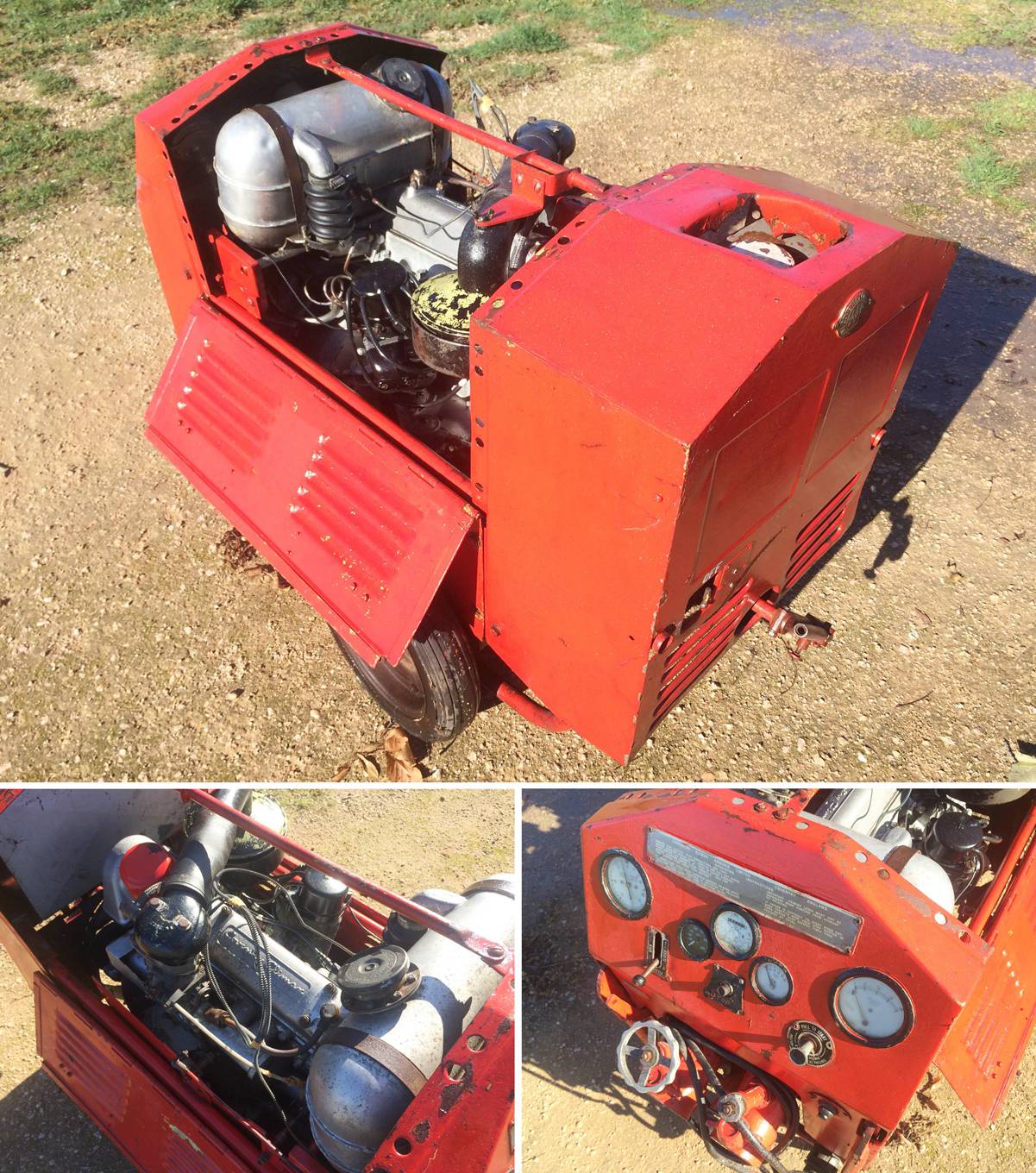 Your chance to own a piece of history – Coventry Climax fire pump for sale.
In 1950 (at the time of the Korean war) the specifications for fire-pumps, set by the U.K. Ministry of Defence, were changed. Army fire-pumps now had to deliver 35bhp at 3,500rpm. plus they had to be very lightweight. In September of that year, Leonard Lee of Coventry Climax met his new chief engineer, Walter Hassan, and they decided that their product needed an update.
Hassan took a close look at motorcycle technology (which at the time was ahead of cars), and in particular at the Sunbeam S7. The S7 engine was entirely of alloy, it had wedge-shaped combustion chambers, and an overhead camshaft. Seven months later, in April 1951, the first 1020cc FW engine was ready, FW for Feather Weight. When started for the first time, it ran successfully, and easily produced 38bhp. They were rewarded with a Home Office contract.
As Mr Lee thought that race victories would influence prospective buyers, it was decided that the engine would be raced. Already the gentlemen of the racing business were knocking on his door since the engine had been on display at the Earls Court Motor Show, on the marine stand.
Here is your chance to own a piece of history.
$3,200 or best offer.
Contact Richard Fewster
0418 820 209
richard.fewster@arran.com.au
Posted: 3 August 2015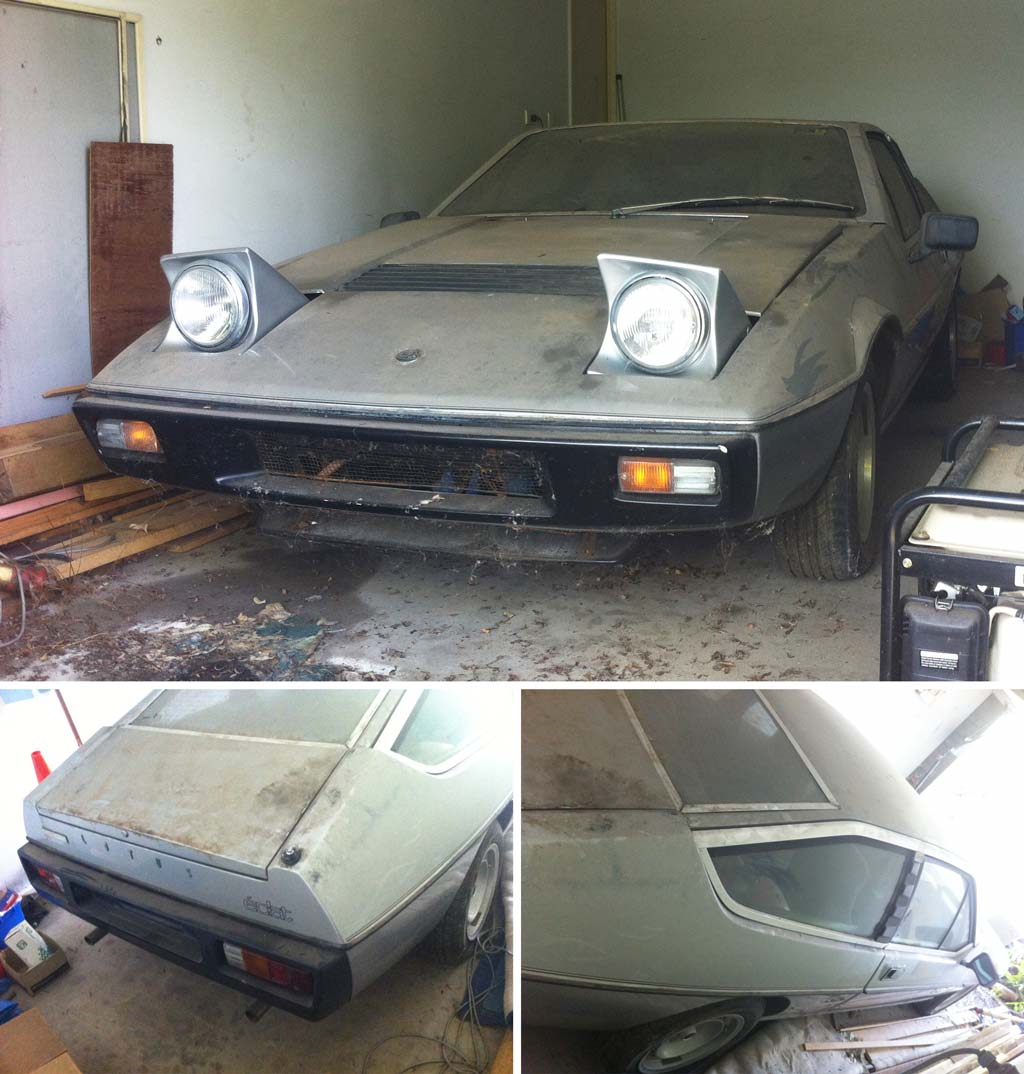 1979 Lotus Eclat
Needs work.
PRICE $6,500 firm.
Please call Shane Franklin
Mobile: 0412 786 545
Posted: 10 March 2015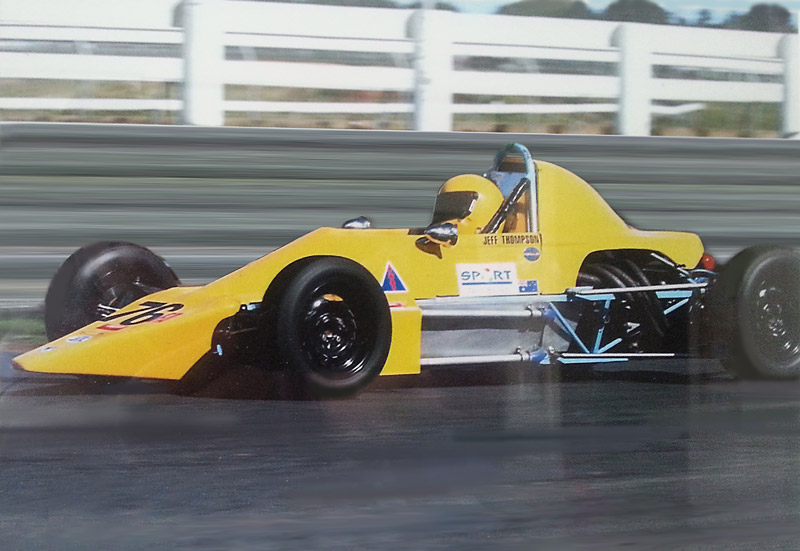 Hawke DL 17 Formula Ford
• Larner engine and 4 speed Hewland with ratios to suit Lakeside-Sandown-Mallala-Winton-Goulburn.
• Complete strip down 2011 after 1st at Lakeside October 2010 historics.
• All new panels – in fact all new everything, in view of retaining its winning performances.
This car is available ready to assemble or ready to drive at your circuit as a winner!
So, prepare yourself for an indulgence in a "Best Historic Formula Ford."
Please call Jeff Thompson
Phone: 07 5465 3889   |   Mobile: 0404 847 425
Posted: 12 February 2015